When planning your next beach vacation, you might have your heart set on a hotel by the water but here's an alternative - Staybridge Suites. During our #MenWhoBlog trip earlier this year, we stayed here and it was the perfect home base for an awesome guys getaway in Torrance, California.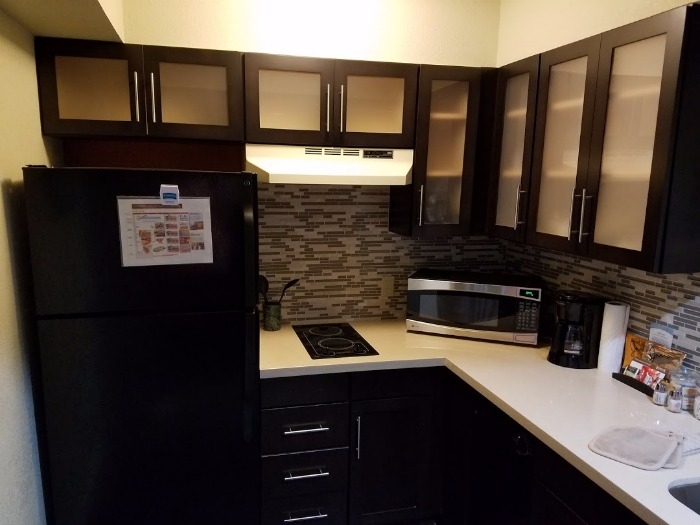 Designed as "residences" Staybridge Suites primarily caters to business travelers who are looking for a bit of home. In this case, that means that they have a kitchenette with a full-sized fridge.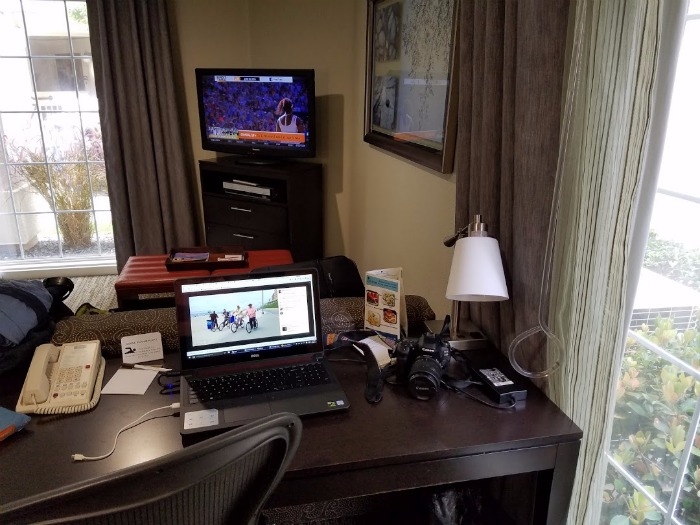 Again, while that desk is made for work and that TV is made for relaxing afterwards, this open living room / kitchen area actually makes for a great social area to discuss the plans for the day and share stories over a few ice cold beers from the fridge.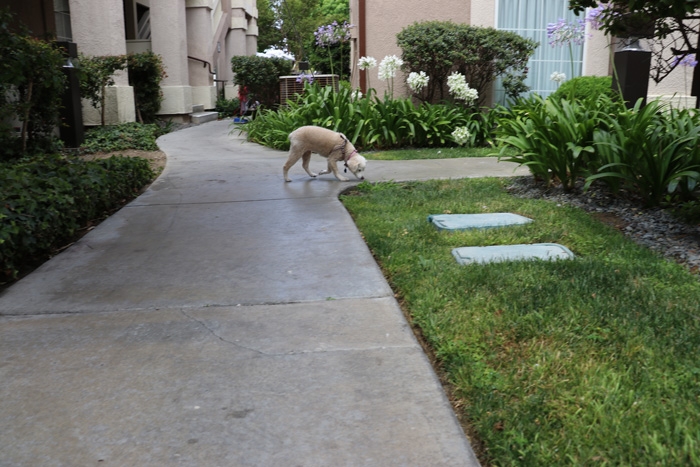 And of course, no getaway is complete if you can't bring your best friend! I really liked the fact that the Torrance Staybridge Suites was organized in a series of buildings so it felt very open and there was plenty of grass for Niki to explore! There were also plenty of bag stations around the perimeter for her when she did her thing :)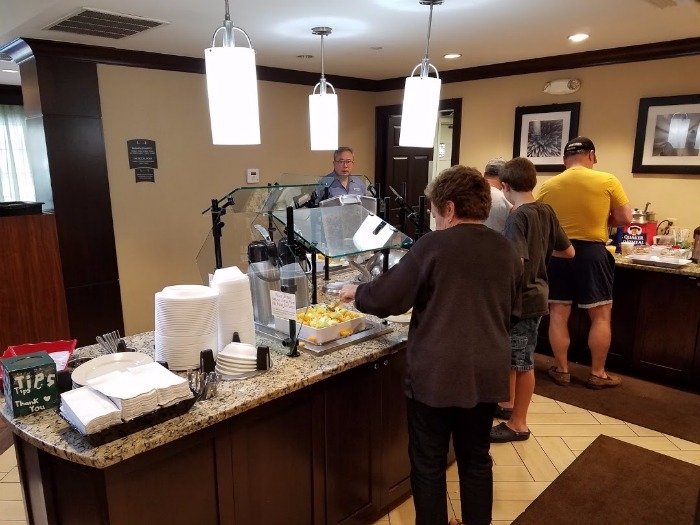 Monday-Thursday they host a manager reception with snacks and drinks and each morning they have a hot breakfast buffet. While it's far from gourmet, the eggs / waffles / oatmeal were more than sufficient to get me started in the morning.
The bottom line here is that we had a great stay at the Torrance Staybridge Suites. The hotel felt new, had great beds, fast wifi, and a nice pool. This style of hotel is a great option when planning for a vacation and while it could be more expensive than some other options - when you factor in the value of a free breakfast, being able to make your own lunch, being able to save money by bringing your own beer, and not needing to have a kennel then it can be a perfect option for your next guys weekend!