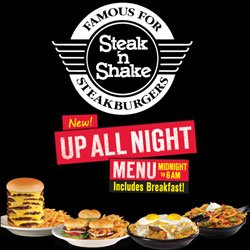 There is a new player in the late-night - after drinking - meal scene and it is darn good!
Well, actually Steak n Shake has been around for a while now but honestly, I never considered it over iHop or a burrito stand but that has absolutely changed!
Earlier this month, Steak n Shake introduced their new Up All Night menu at participating locations and it might just be the perfect combination of ridiculous, delicious, and perfectly satiating after a long night of partying.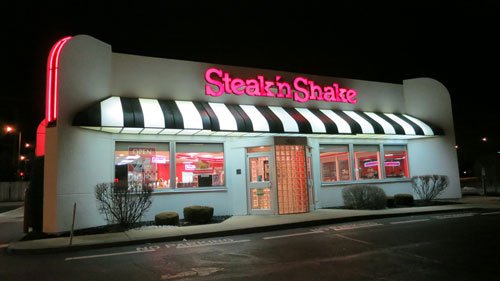 Our location of choice was the Steak 'n Shake in Hoffman Estates / Schaumburg Illinois.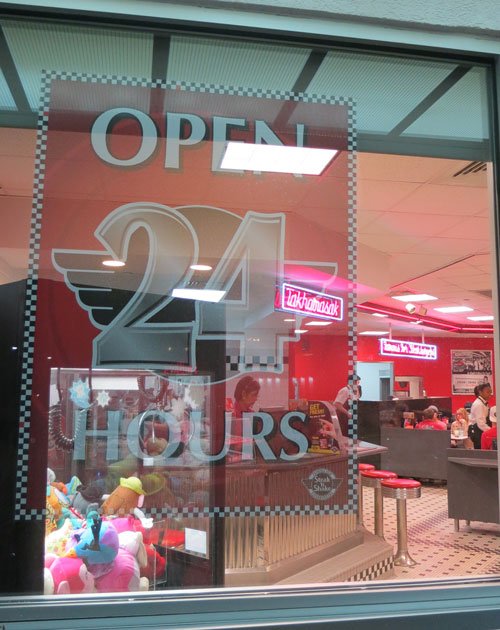 If you are going out to try the Up all Night menu, I recommend you call to make sure your local store is open 24 hours. Unfortunately the first location we visited closed at 1 a.m. and did not offer the Up All Night menu.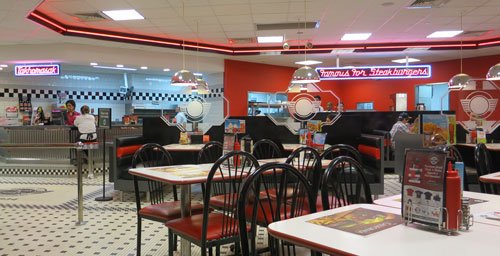 If you have never been inside a Steak 'n Shake - it is a sort of retro 50's throw back diner.
Late night, there are all sorts of people who are sobering up and our waitress shared some great stories of things she has seen and heard.
Ready to get started?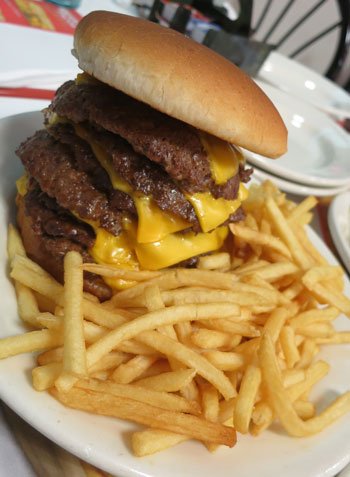 The marquee item is absolutely their 7x7 steakburger which is exactly what it sounds like - seven delicious and super greasy steakburger patties stacked with seven pieces of cheese. It is not for light eaters but if you want something to impress your buddies (and disgust most women), this is IT! Only $7.77 ...
Another item that struck us as being surprisingly good was the Steakburger Slinger which is essentially a skillet full of hash browns, covered in chili, two steakburgers, shredded cheese, and topped with two eggs however you prefer them. All that for only $5.99.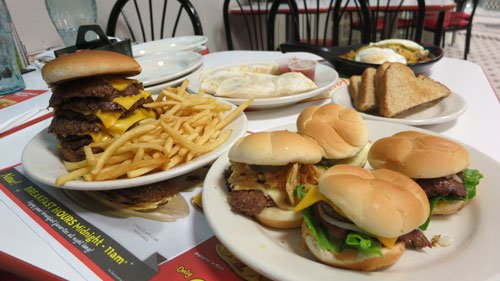 Next up we tried the Specialty Shooters - All American, Jalapeno Crunch, Guacamole, and Gorilla. Priced at $1.49 or $4.99 for three, these mini burgers are a light snack compared to the 7x7 steakburger but are delicious and definitely worth trying.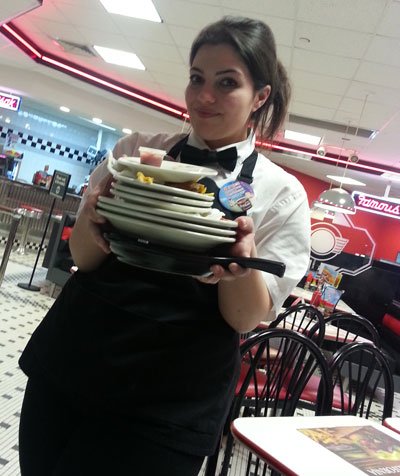 Finally, while not technically "late night" we received a glowing recommendation from Baresha, our server to try the Breakfast Tacos.
These were SHOCKINGLY delicious as well and come in four varieties - sausage, egg 'n cheese, bean ' cheese, and potato 'n egg and served with salsa.
As Ben shared, we polished everything off and this is just the way you want to wrap up a great guys night out!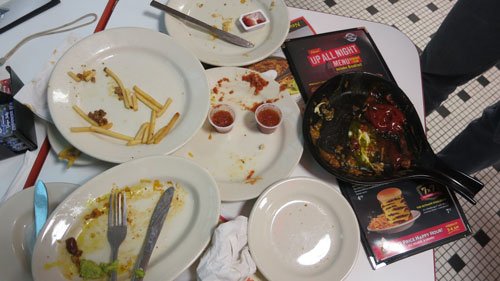 Overall, we were very impressed and this is solidly on our list the next time we are searching for a place to stop before going home.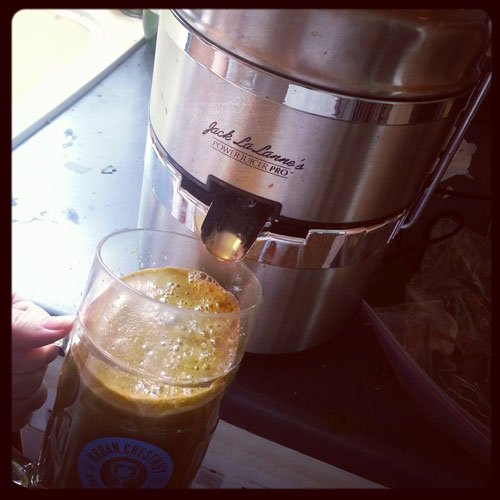 Ultimately, while greasy food is great for helping you sober up at night, there is nothing better than juicing the next morning to help clear your head and get ready for the day!