Swimming Pool Safety Tips
We make money from support by sponsors, advertisers, and affiliate partners. As an Amazon Associate I earn from qualifying purchases.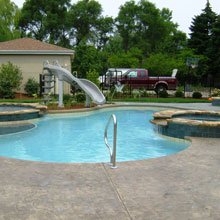 Pool safety month may be over but pool safety is always important to Barrington Pools, and essential to remember all year round. With the weather getting warmer and going swimming gets that much more enticing, we thought it was time to provide a refresher course in pool safety. Remember, this is important to know - whether you have a pool at home, or if you go on a Father's Day guys weekend with your kids.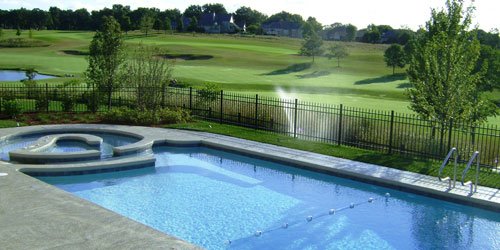 Take a CPR / First Aid class and teach everyone in your family how to use the pool safely and show everyone in your family and all visitors where emergency equipment is at you pool. You never know when an emergency may happen and to who so everyone needs to know how to respond to an emergency. Most parks and recreation departments in Chicago and the Chicago suburbs offer basic CPR and pool safety classes like this.

Make sure that all pools pipes, and drains are in working order and are not a danger to you or your family. Check the APSP for recall information on your pool equipment and if you are not sure how to check your equipment call your pool installer and have them check everything out.

If you have medium or long hair make sure all hair is pulled up so that it does not get stuck on anything in the pool such as drains and it keeps the hair out of your face and helps you be more aware of your surrounding with hair out of your eyes.

Make sure your fence around your pool is in working order and locks. You are responsible for your pool and your property and a wondering child coming into your yard and falling in your pool could mean major lawsuits, and even jail time depending on the person's injuries.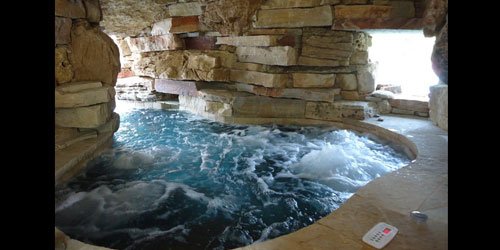 Never leave pool toys in the water when not in the pool. Little kids love toys of any size and shape. As most people know little kids will try to get a toy they have their eye on and nothing will stop them but in this case falling in a pool could stop everything including a life.

Never swim by yourself. Even if you are a strong swimmer swimming alone is not recommended. You might get a cramp in your leg that inhibits you from being able to swim or more severe health problems like heart attacks, strokes, and seizures could happen where you would need help from another person to call 911.

Never leave children alone or put older children in charge of them. An adult should always be in charge and if you need to leave the pool everyone needs to get out or put another adult in charge of watching. In nearly 9 out of 10 child-drowning deaths, a parent or caregiver claimed to be watching the child

Make sure to keep all chemicals for pool in a place where children and animals can not get into them and also away from heat sources that could cause them to explode.

Make sure all pool covers are off the pool before you get in. Being trapped under a heavy pool cover while swimming underwater is not a surprise anyone who is coming up for air wants to encounter.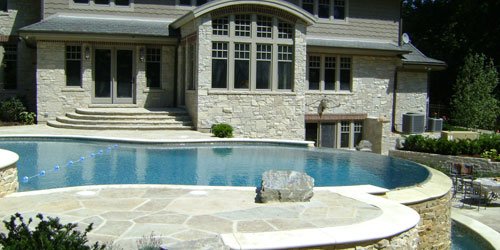 Written by

James Hills

Page Views: 5753