This is a Sponsored Post written by me on behalf of Victorinox Swiss Army. All opinions are 100% mine.
I recently had an opportunity to try out the latest Swiss Army Knife from Victorinox. Swiss Army knives have come a long way since I was a kid. Today's knife isn't the round, awkward shape you may be familiar with, and gone is the toothpick.
The new knife features a rubberized cabinet, and unlike previous experiences with Swiss Army knives, virtually all of the blades are super useful and not frivolous. My first adventures with a Swiss Army knife was camping as a boyscout. At the time, the knife was more of a toy and to be honest, something we would lust after in the catalogs with model after model featuring more and more gadgets and becoming more and more unwieldy.
Today's knife is a real knife! It is something that is as useful as it is enjoyable to use. The new Dual Pro X, is a great knife to have with you no matter where your mancation adventures take you. Paul and I tested it out last week while having a guys night out BBQ'ing, drinking, and smoking cigars - here are some photos!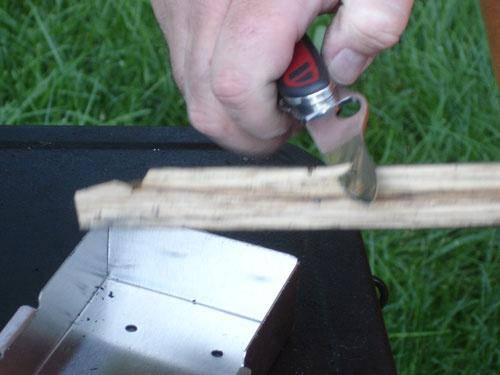 Shaving wood pieces into the smoker box so that we can smoke some delicious ribs!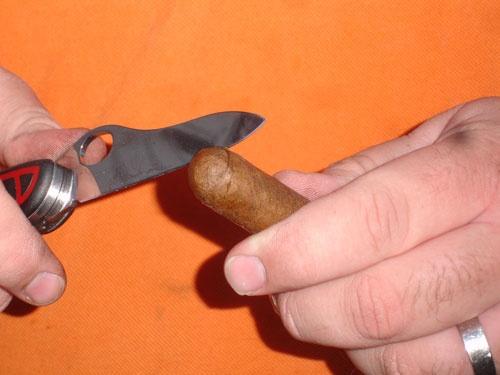 Not necessarily the approved way of cutting a cigar tip, but it worked great anyhow!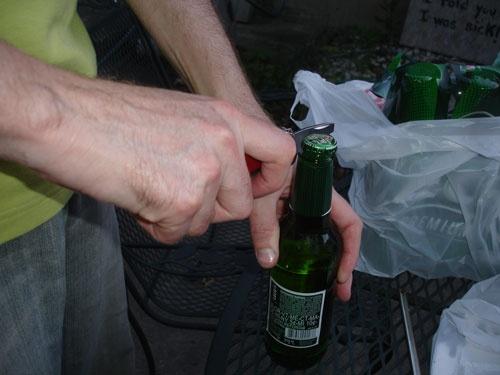 The bottle opener worked well too!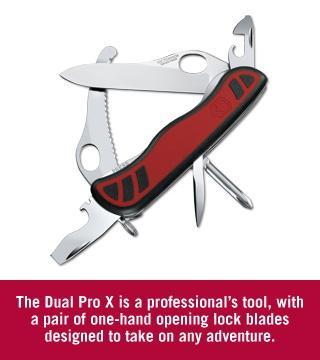 For more info, visit the
Dual Pro X
website. Also, check out their
Facebook fan page
and participate in Share the Adventure for a chance to win great products and compete for a $25,000 Ultimate Adventure!