It's that time of year again, a great time to gather with friends and avoid the cold by sharing stories and alcoholic beverages. That means it is the perfect time to enjoy some Mike's Hard Lemonade. Along with drinking and having fun with friends there will be the inevitable selfie taking but this year you can actually win some great prizes when you share those great pictures online as part of the Mike's Hard Lemonade Tw'elf Re-Gift-O-Rama!
Some of you guys are selfie experts already and don't need the article - so if that's you, just ignore the rest of this and click on the image below to submit your #twelfie and see if you are an instant winner ...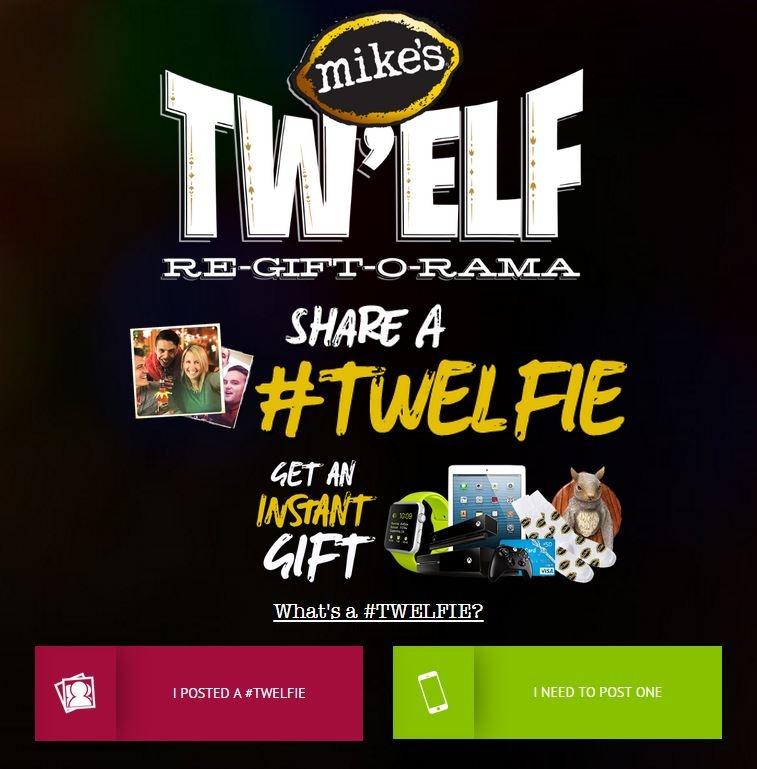 It's easy to enter. A #Twelfie is simple a selfie with any kind of Mike's Hard Lemonade and friends, costumes, furry animals, or other festival elements.
To enter, take your #Twelfie and post it to Twitter or Facebook using the hashtag #Twelfie or you can also upload it directly through the Mike's Website. Then just past the URL and verify it on their website to see if you are an instant winner.
Some of you will be instant winners, others will just get an animated gif or video. Either way, you can then re-gift whatever prize you get and have a chance to win something else (1x per day).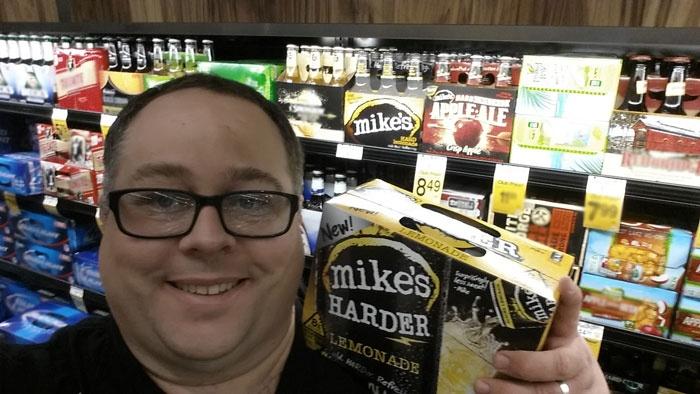 With those super simple rules in mind I set out to create some #twelfies of my own!
The first step is obviously to go to the store and get yourself some Mike's Hard Lemonade. I am a big fan of Mike's (including the Chocolate Cherry from a few years ago!) so I was excited to see that Mike's is now available in cans and there is a "Harder" Lemonade that comes in at 8% ABV and they also have an Apple-Ale.
Step One: Grab Some Mike's Hard Lemonade!
For our party last night though I chose the party Variety Pack that is now called the "Tw'elf Pack" this season featuring 12 bottles including: Mike's Hard Lemonade, Black Cherry Lemonade, Cranberry Lemonade, and Strawberry Lemonade.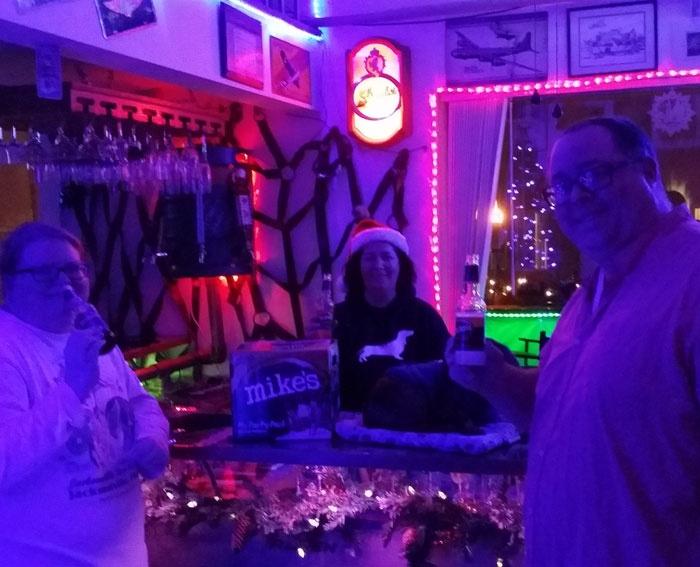 Step Two: Find Some Friends!
The next step is to find some friends - mikes is a beverage that deserves to be shared! What we learned though is that after a few Mike's it is more difficult to take a good group shot than we had thought. This is especially true in low light situations as you might find at the party you are going to. I would recommend turning the camera around and potentially using the flash so everyone's smiles come out more clearly!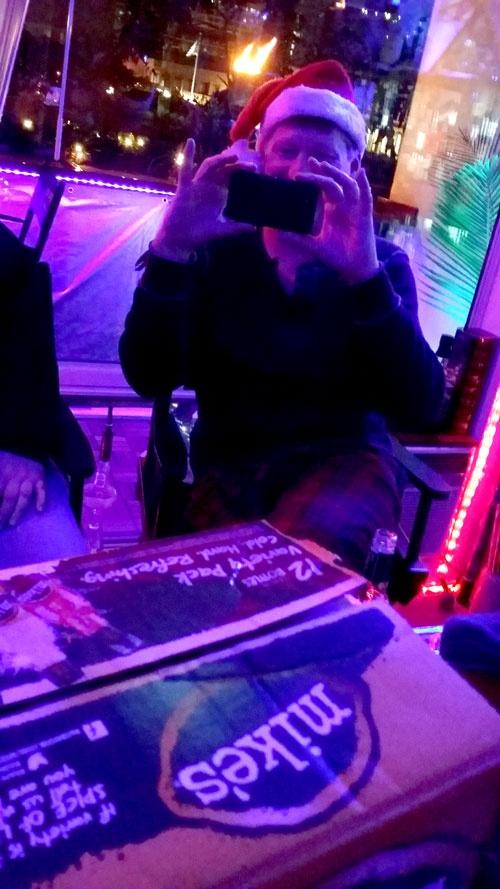 Step Three: Have Fun and Be Creative!
However, having an assignment like this can be addictive and after a while others were taking photos too!
While taking photos of yourself holding or drinking your favorite flavor of Mike's is good, try something original like this one of Bomber sitting on the bar guarding the box!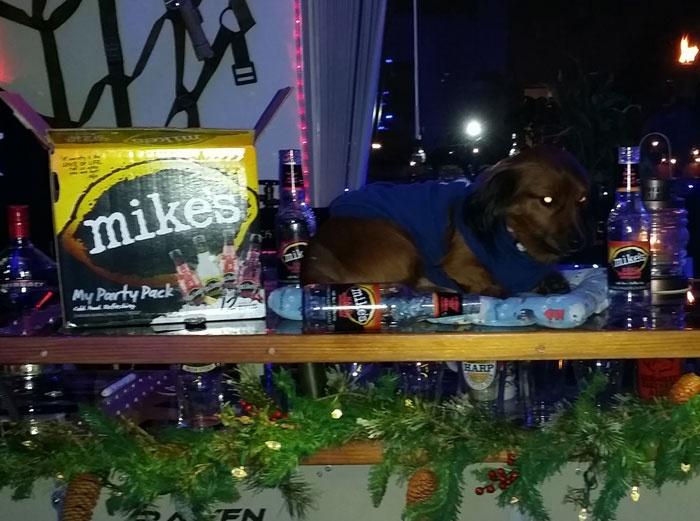 Step 4: Try Unique Angles!
For this shot I used a "selfie stick" from Selfie Mojo so that everyone could get into the shot.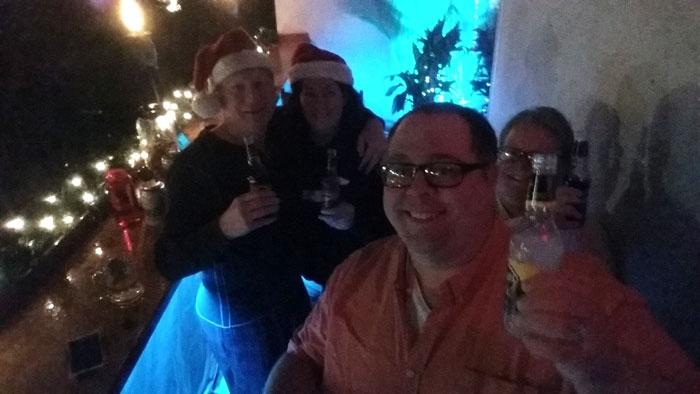 At the end of the day, it is all about having fun with friends and sharing.
I have done a considerable number of sponsored posts recently but this was really a lot of fun because Mike's is a great product that is fun to share and taking selfies with friends is always enjoyable. When you combine those things together it's #winning!
This is a sponsored conversation written by me on behalf of mike's hard lemonade. The opinions and text are all mine.