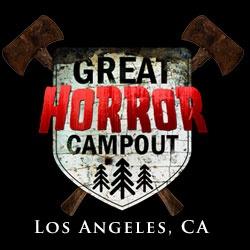 It's almost halloween but that doesn't mean that horror season is almost over. In fact, one of the coolest and freakiest events I have ever come across is still a few months away!
The Great Horror Campout is held every year in the Los Angeles State Historic Park and it certainly takes "camping" to a completely new level!
About The Great Horror Campout
If you are looking for the typical "roast marshmallows and drink some beer" type of camping experience this probably isn't for you - though there is a "safe zone" that has a bonfire, horror movies, and marshmallow roasting. However once you return to the tent the game is on and the organizers pledge that everyone is fair game and you can't hide. The interactive horror experience will find campers when they use the restrooms, or think you are safely tucked into a sleeping bag may find themselves being dragged out into the open, even campers whom want to sleep or hang in their tent with friends will find themselves having to go into the dark sooner or later.
The experience will last approximately 12 hours - from 8 p.m. to 8 a.m. and campers will find themselves confronting every fear that haunted them as children. Located on the 32 acre Los Angeles State Historic Park, campers will have the opportunity to meet a plethora of species that were only thought to have existed in legend.
What is The "Hell Hunt"?
This is the most engaged level of the experience with the highest "fright factor".
The organizers describe it as:
First Rule: We can change the rules. When we want, for any reason we want and without any notice.
You'll need to be listening for the camp announcements for the rule changes if you have any hope of escaping elimination. The interactive "Hell Hunt" experience will give campers whom wish for a more extreme experience a run for their money as they come face to face (and closer) with their worst nightmares in order to retrieve the items for which they are hunting. The Hell Hunt will be an extremely high-octane hunt for items that will send campers bathing in the blood of a "Pope Lick," partaking in a sacrificial voodoo ritual, digging through road kill amongst "Beasts of Bray" and more. Campers will have to use creative thinking and problem solving to find the most coveted items.
Those "Hell Hunters" who complete the task will go home with a Golden Ticket to LA's Most Popular Halloween Attraction, Los Angeles Haunted Hayride. The bearer of a Golden Ticket allows unlimited rides at LA Haunted Hayride 2013.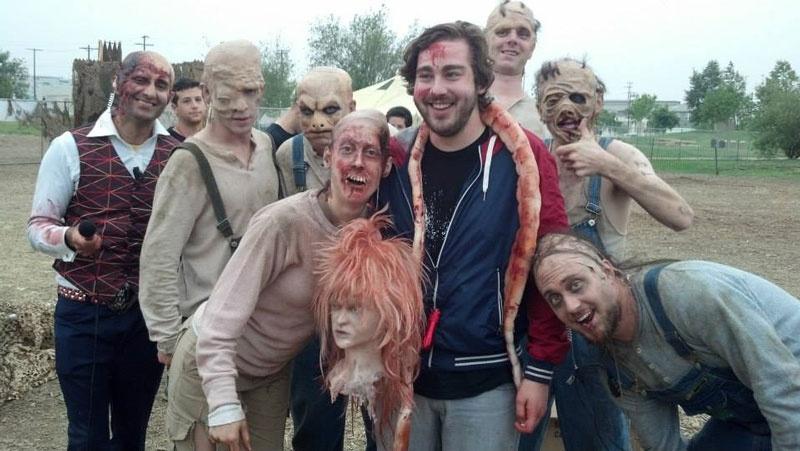 Think you have what it takes to survive the Great Horror Campout?
Visit their website for more details.