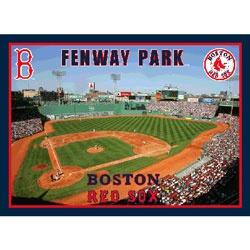 Being in Boston without going to Fenway Park is like traveling to Paris and not seeing the Eiffel Tower – except worse. The home of the Red Sox and oldest ballpark in America is a holy mecca for baseball fans.
But every man who has discovered the ingenious formula of baseball and beer knows that going to a game is only a part of the night out.
There's no reason to spend $12 on a plastic cup of Bud Light when you could be drinking beforehand for the same price. And it would be a crime to waste the high of a victory by going straight home afterwards like your old married friend who had his man-card taken long ago. So once you and your boys get tickets to the most legendary stadium in baseball, here are the bars in Boston to prep yourself beforehand and where to celebrate afterwards.

The Before: Boston Beer Works
There's really only one way to describe the place: Fifty craft beers. That's right. With pilsners, lagers, stouts, ales, and IPA's, Boston Beer Works is a beer lover's haven. And with a location right next to the trolley station and literally across the street from Fenway, the bar is a convenient stop before walking over to the game. It's the perfect place to grab a few handcrafted drafts or, if you are overwhelmed by the choices, one of their sample beer platters, and join the rest of the pre-gaming drinkers as you wait for the opening pitch.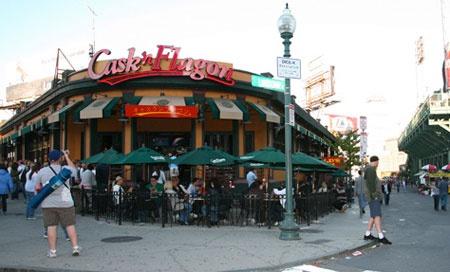 The After: Cask'n Flagon
The Sox just decimated the Yankees. The streets are going wild. You caught the game winning home-run ball and now that die-hard fan who also happens to be super hot thinks you are greater than Ted Williams himself. You need a place to rejoice, so head across the road to Cask'n Flagon. Normally a rowdy sports bar by day and a bumping dance club by night, after a game its two personalities can mutate into one out of control Boston rager – join the fans and the young partygoers alike amidst the black-and-white pictures of past Red Sox legends while you let loose on the dance floor and scope out the talent. And don't be shy about walking up to the plate to flirt with some girls – by MLB standards, you can be batting three for ten and still be an all-star.
PartyEarth.com is a global media and entertainment company that features reviews, editorials, and listings of the best bars, clubs, festivals, concerts, events, and more in major cities around the world.