While spirits might not typically be considered gift for travelers, certainly most of us men enjoy a drink now and then and often when we travel it is fun and exciting to experience what other people enjoy.
Also, spirits, unlike many other gifts can bring back memories of a great trip or spark your imagination about places you would love to visit. That's why we selected and enjoyed the following during our post-thanksgiving whiskey (and more) tasting.
Maker's Mark Experience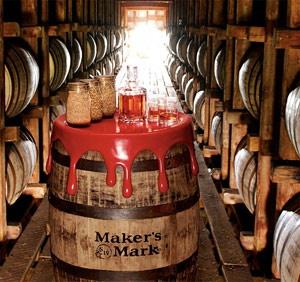 In September, we had the opportunity to visit Maker's Mark, get a tour of the distillery and taste bourbon with Master Distiller Kevin Smith.
Now it is your turn for the Maker's Mark Experience, including an opportunity to dip two golden Maker's Mark bottles etched with your likeness, in a VERY elite gold wax with 24-kt gold flakes in it!
In addition, you and a friend you will be able to dip six 375 ml bottles in the signature red wax, luxury accommodations in Louisville, and a dinner hosted by Bill Samuels, Jr. (the head of Maker's Mark)
Price: $7,500
Dalmore Experience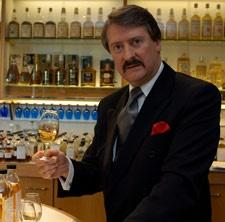 Once again a great whisky and a fantastic VIP experience for the ultimate fan of highland Scotches. Dalmore has put together an experience that even tops the Maker's Mark Experience above ... four nights in Scotland, first-class airfare, a city and country tour, private barrel tasting from resting casks, and a day of falconry with master distiller Richard Paterson.
If that wasn't enough, Richard Paterson and Dalmore will even craft your very own personal blend based on your tastes! A few weeks after you return, your bottle will arrive in its own handmade case.
Price: $85,000
Since none of us at Man Tripping central are able to buy either of these and frankly a fine spirit is a great gift on its own, the rest of this piece focuses on some of our favorite whiskey's (and vodka) from our very own personal tasting experience. During the tasting, we traveled in our minds and through each sip tried to envision where the spirit took us.
Crystal Head Vodka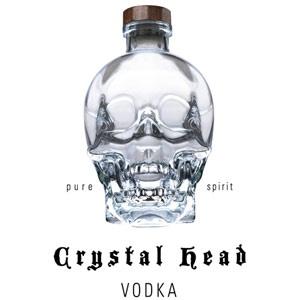 Upon first glance at this amazing bottle I became excited and skeptical at the same time. Certainly a vodka that comes in a crystal skull and is being pitched by Dan Akroid must be just a piece of marketing fluff but during our tasting, we were all very pleasantly surprised.
Man Tripping friend Paul summed it up by saying that it was, "As good a any top shelf vodka he had ever tasted."
For those of you not familiar with Crystal Head Vodka, it is 4x distilled and then triple filtered over herkimer diamonds (supposedly to enhance the magical or mystical qualities not already imbued by the crystal head itself), and is a pure spirit with no additives. This gives it a deliciously smooth experience that will be enjoyed for days to come.
Price: $44.95 for a 750 ml bottle
Laphroaig 10 Year
If you have only experienced American whiskey's or Highland scotches, you should at least try an Isley Scotch like Laphroaig. In their words, "The World's most richly flavored Scotch whisky."
In the words of Man Tripping friend (and my father-in-law) Jim, "It reminds me of a rainy day at boy scout camp."
If you have never tried Laphroaig, the taste is unbelievably unique and it tastes just a though you were sipping the essence of a smokey, smouldering fire on a cold and wet autumn afternoon.
Price: $35 for a 750 ml bottle
Hibiki 12 Year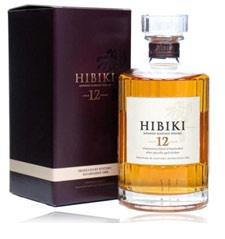 In the bouquet phase of our tasting experience, the Hibiki was by far the favorite for its delicious spicy, floral, and fruity aromas that made us immediately think of the Orient. While during the tasting it just didn't live up to the expectations set by the bouquet.
Regardless, Suntory's Hibiki 12 year is worth trying if for no other reason than to know what a Japanese wiskey tastes like. For myself, the bouquet brought to mind a vision of sitting in a Japanese garden full of exotic smells, sights, and sounds that I wanted to explore.
Price: $60 for a 700 ml bottle

Booker's Bourbon
Booker's is one of the fantastic bourbons that is part of the Jim Beam Small Batch Collection (all of which deserve to be here, but Booker's is my favorite). It is barrel strength and one of the most flavorful bourbons that you will ever taste because it is un-cut, and un-filtered. Other's are cut down to ~80 proof with water, which ultimately dilutes the flavor in my opinion. As a result, Booker's is also one of the highest proof bourbon's available at 130.
Sipping it again made me remember fondly the experience of the dumping room at Jim Beam when Fred Noe gave us a sample right from the barrel and later shared with us how Booker's was something deeply personal to both him and his father (Booker Noe).
While not everyone can get that experience of tasting bourbon right from the barrel, a sip of Booker's is extremely close. Booker's is absolutely my favorite bourbons for its purity, character, and the freedom it provides to taste the different levels of flavor as your ice slowly melts ... allowing you to taste the flavor at 130, 80, and lower.
Price: $60 for a 750 ml bottle
Dalmore 15 Year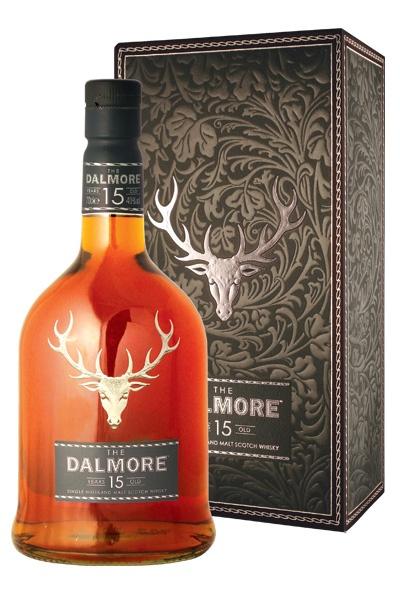 From one side of the Atlantic to the other, the tradition of whiskey may have similar roots, but the environment and cultures of the locations dictate the flavors and textures. If you can't afford the $85,000 for the complete Dalmore Experience, there is no reason that you can't share a bottle with your dad or friends this holiday season!
Our Dalmore 15 Year was the hit of the afternoon. It was smokey and flavorful but not overpowering. Overall, it was just an all around great experience to sip slowly as we shared stories and planned future adventures. Unlike some whiskies that you taste and then quickly slips away, the Dalmore had flavor that lingered and allowed you to savor it.
Price: $70 for a 750 ml bottle
Based on the fun we had during this experience, I am sure we will do another tasting in the near future.
Any suggestions on what we should explore next?
Vodka, Tequila, Rum, Beer, Wine, or something else?