Our culture has graduated from man caves to mancations, and many guys are tying in their bro travel to sports. But it's gone far beyond a double header or a weekend snagging two NASCAR series at the same track. Now it's multiple events at multiple venues, and baseball has proven to be a perfect sport for it.
As you plan such a trip, much of your itinerary will be decided by calendars and maps; that is, you want to minimize distances and maximize baseball events. With few days off, baseball is a perfect sport for scheduling flexibility.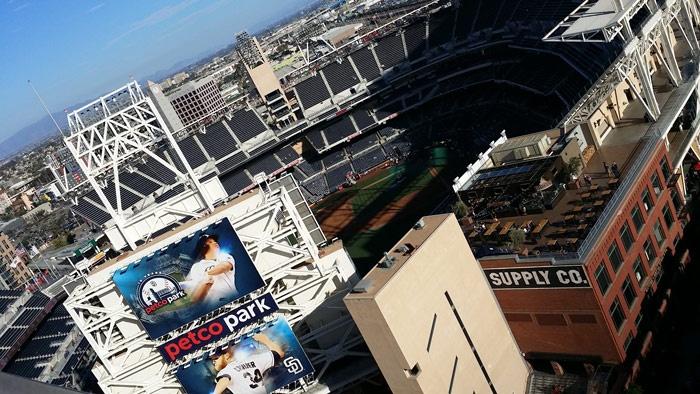 But the geography can be a bigger problem. You burn a lot of time traveling if you want to go from, say, the Royals to the Rockies, and every flight or drive carries the risk of delays that can foul the whole thing up.
Here are some ideas on a short, efficient baseball road trip with a low risk of errors. These are tailor-made for a team like the SD Padres, who are hoping to see better results than a sub-.500 campaign in 2015. These trips can help you scope out competition, preview the season, and examine upcoming prospects.
A Hat-Switching Run
You're hoping for a two- or three-game weekend with the Padres but some scheduling gremlin has you high and dry. Yet the drive to the Dodgers and the Angels is bearable, and you can take in two other stadiums along with a scenic Pacific drive. No, you won't be able to see your favorite team, but if you grab a shirt and a hat for each home team, you just might find yourself enjoying the games more than you expected.
Think about it. Have you ever gone to a game where you were NOT stressed over the outcome? It could be a lot of fun to be a casual observer disguised as a diehard fan.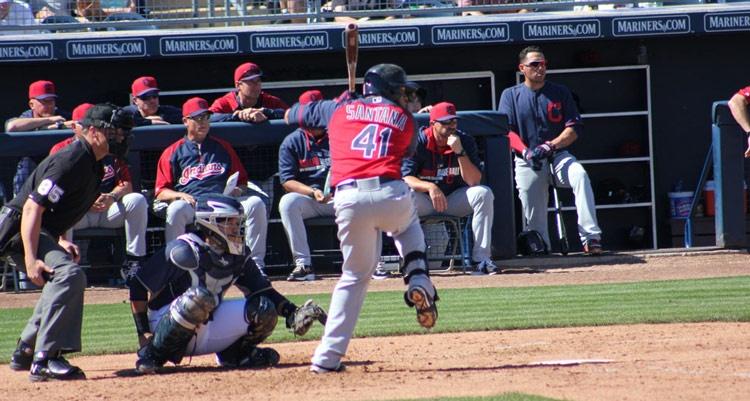 Sweep A Spring Training Series
Geography loses here. Because so many teams conduct spring training in the southwest--within striking distances of San Diego--it's easy to skip from club to club without logging many miles on the odometer. A single flight from SAN to PHX followed by a rental car can carry you throughout the Cactus League, where the Indians, Reds, Cubs, and many more get their squads in shape.
Last spring, Will Ferrell proved that it's surprisingly easy to bounce across multiple teams in a day--and to play for them. When all you have to do is get a seat in the stands, it's even easier. And you can do a little name-dropping when you get home--"We went out and watched a couple Cactus games and Kimbrel looked STOUT."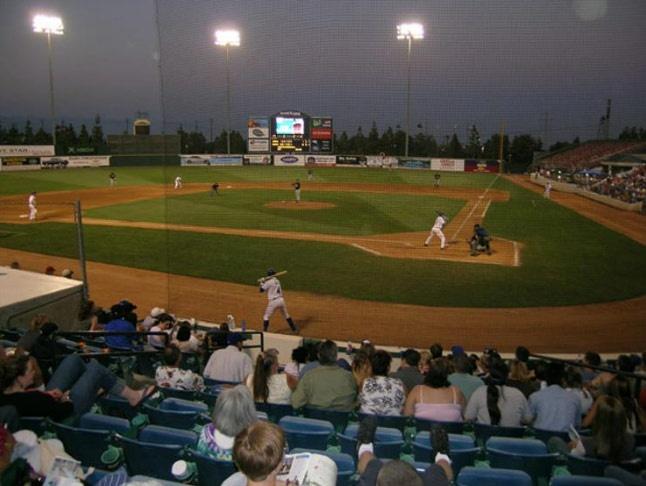 Rancho Cucamonga Quakes Stadium - The Epicenter
Small, Medium, & Large
The farm team system is an overlooked opportunity for many fans. These minor league organizations draw some attention when a big name is there for rehab starts, but as a rule, they get ignored. There's a negative stereotype--an inaccurate one--that the level of play is lower and the guys on the field are washed-up has-beens or starry-eyed never-will-be's.
Guess again. Most of the names who strike you with awe or fear have done their time in the smaller league. And because these teams are so plentiful, you have lots of opportunities to catch a game, all from the comfort of a small stadium with lots of fun, goofy promotions.
In southern California alone there are seven minor-league baseball teams. You can pull together an easy weekend of a Friday night-Saturday afternoon-Sunday afternoon triple-header of games, gradually working your way up to the major league. Or maybe just enjoying the small affiliates. Whatever you do, you can stay close to him and catch some great play. Just be sure to keep your program and get some autographs, because you never know where these guys could end up!
Baseball is by nature a traveler's game. But the desire to catch the game in person doesn't require a major expedition or a dramatic overhaul of your schedule, just a little planning and an open mind.