While I love technology and I'm a huge fan of urban mancations with all the luxuries that come along with that, sometimes it's good to go off the grid. Planning a rugged wilderness adventure far from technology will allow you and your buddies a chance to test your abilities and relax, without the constant vibration, beeps, and artificial lights of modern technology.
You don't necessarily need to be a survivalist like Bear Grylls and be ready to drink your own pee to survive. However, you will you do need to be smart and plan appropriately for your "off the grid" adventure mancation. This is both for your own benefit as well as that of your loved ones back home who might fear for your safety.
Here are some tips on how to make that upcoming rugged vacation all you are hoping it will be:
Research and Arrange Your Transport
As soon as you travel to far-off, rugged backwoods, or exotic regions you can expect that your transportation options might be limited or may require some "insider knowledge". You need to plan out your itinerary route in full, even if you may deviate from it on "extra" excursions later on.
For example, if you can arrange a private charter flight in advance, you can often get a fixed-rate fee. But if that is impossible due to the spontaneous nature of your "travel methods", you need to at least know where to get great last minute charter flight deals and arrive at your destination without the hassle of changing numerous trains or buses. Once you get to your destination, you'll also need to know how to get around.
This might involve renting a 4x4 truck or climbing up a mountain in a snow cat. Whatever it is, you're best to have planned ahead to make sure you know your options and have planned for the time and budget accordingly.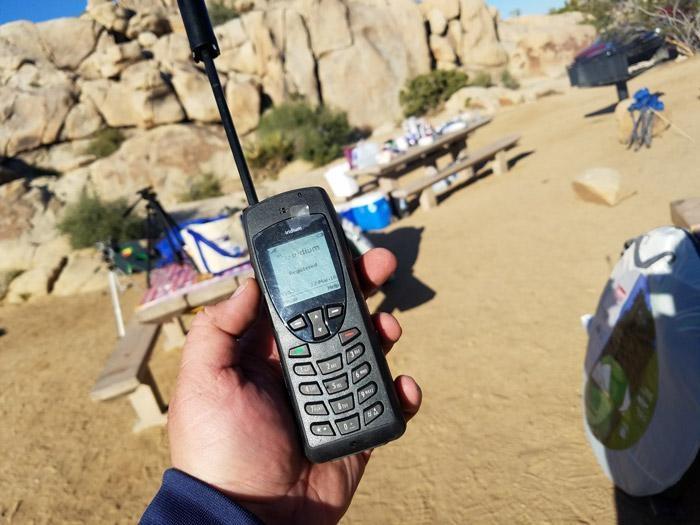 Have a Communications Plan
You don't want your friends and loved ones back home to worry themselves sick about you while you're gone. Nor can you afford to be without communication with hotels, transportation providers or other members of your travel party should you get separated. Even on simple day trips, this is an essential step. For instance a few months ago while exploring gold mines in Joshua Tree, Heather insisted that I check in with her by dark to let her know we had departed the park safely. This is actually part of my standard preparations for going on off road trips and it's good for peace of mind with both parties.
For instance, before I leave cell phone range I will tell at least two friends 1) where I'm going, 2) when I expect to be back, 3) who the emergency contact at the park is in case they need to do a search and rescue. Because of this, should something happen I can sit tight and focus on surviving - rather than risking my life trying to get home. This obviously will work better for short day trips than for week-long adventures but it can be modified accordingly.
Depending on where you are going and how far off the grid you are going, a satellite phone might be a good option as well. For true global adventurers you might want to buy your own, but for shorter trips they can be rented easily. On a trip last year I made this investment since we had a group of guys in different cars traveling in an area more than 20 miles from the closest cell tower. If something had happened at camp, the time to get help could have led to disaster.
Think Out the Money Matters
It's always better to have access to more money than you need. That said, you don't want to have to carry it all on your person, for safety reasons. Not only could you be robbed, but you could be hurt in the process, and then stranded!
Get a hidden money belt for cash: use both local and some U.S. currency in countries where locals accept US dollars. Use traveler's checks, however, for the most part to protect against theft and to ensure you have a cash equivalent as needed.
Finally, you will want to bring some plastic, even if you plan on not having to use it. Just hide it well, keep it handy, and use it for emergencies only.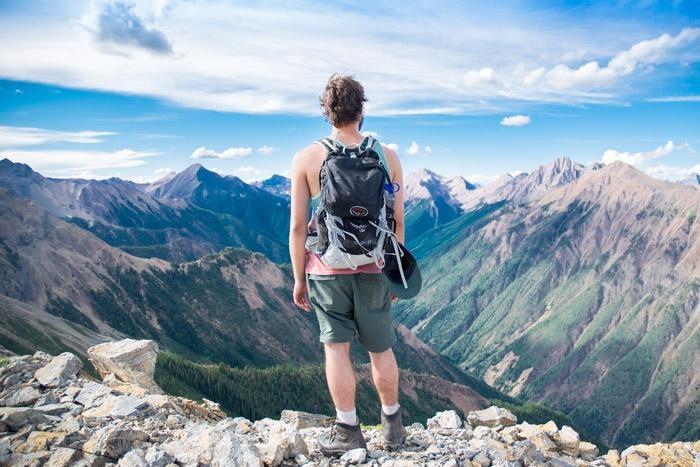 Pack Light But Smart
When delighting yourself with the great outdoors or strange and exotic lands, you don't want to be bogged down with a large quantity of overstuffed baggage. It will slow you down.
But you can't leave without the essentials. Be sure to bring multiple forms of ID in case of an emergency. Pack sufficient clothes and make your "suitcase wardrobe" fit the weather and terrain. Bring your hiking shoes, for no rugged getaway is worthy of the name without traveling some rugged, scenic trails on foot.
Don't bring anything you can buy once there and can survive without. But be sure to include a notebook in which to journal your experiences for nostalgic perusal in years to come!
Prepare Yourself Physically and Mentally
Finally, be willing to learn. There is so much you can learn from new cultures if you only take an interest, and it's a great way to "broaden your perspective on life" instead of getting stuck in a state of "culture shock".
Try new foods, wear traditional clothes, find out about local legends and tales. Explore the culture as much as the geography. Don't be one of those tourists who hides out in an enclave made to closely mimic his/her home country the whole time away and never really experiences the wonders of the place visited.