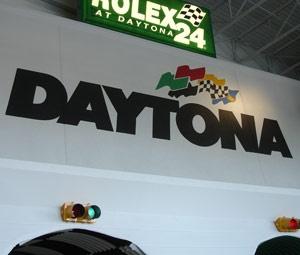 Daytona Beach has been named one of America's top beach destinations by TripAdvisor. The popular resort area's 23 miles of beaches was ranked sixth in TripAdvisor's top 10 listing of Travelers' Choice Award-winning U.S. Beach Destinations.
As you may remember, we visited Dayton a couple years ago on our "Daytona: The Original Mancation" trip and made some FANTASTIC friends there, so this award is no surprise to us!
"We are thrilled to receive this honor," says Liz Grindell, interim president and chief executive officer of the Daytona Beach Area Convention and Visitors Bureau. "Our staff works hard year-round to promote the Daytona Beach area as a premier tourism destination, so the fact that our visitors agree definitely makes us even more proud of the work we do."
In addition, the Daytona Beach area ranked seventeenth in the listing of TripAdvisor's 2012 Travelers' Choice Award-winning World Beach Destinations. Twenty-five international beach destinations were featured on this year's list including beaches in Jamaica, Aruba, Brazil, Spain, Mexico and Hawaii.
Award winners were determined based on the most highly rated beach destinations by travelers in TripAdvisor reviews. Unlike other honors, TripAdvisor Travelers' Choice winners are based on millions of valuable reviews and opinions from travelers around the world.
In 2011, the Daytona Beach area was ranked one of the nation's top 10 family vacation destinations by Trip Advisor's Travelers' Choice Awards.
About the Daytona Beach Area
Centrally located on Florida's Atlantic Coast, the Daytona Beach area boasts 23 miles of sparkling beaches and an array of family, cultural and historical attractions. Daytona Beach area beaches offer visitors a unique ocean park atmosphere that includes both food and recreational vendors. To plan your spring or summer vacation getaway to the Daytona Beach area, visit www.DaytonaBeach.com or call toll-free 1.800.854.1234.