The dream life as lived by the fabled Rat Pack film stars – Frank Sinatra, Dean Martin and Sammy Davis, Jr. – can still be found in Las Vegas, the neon-lit fantasy land in the Nevada desert that hawks its 24/7 entertainment venues like a successful hustler on the Mississippi paddle steamers of old.
Vegas is the place for the ultimate mancation, where men can be men and hit the city streets with their buddies for the trip of a lifetime. Nothing is too much trouble on the Las Vegas Strip, which comprises over four miles of hotels, casinos, cinemas, theaters and eating joints that have one aim: give the customers what they want!
Supreme Luxury
Las Vegas is a city that never sleeps, so if round-the-clock entertainment and relaxation fits the bill, the perfect mancation awaits. A luxury limousine ride to the hotel is just the start to days and nights filled with the vivid, unforgettable sights and sounds of Sin City. Nowhere in the world are there hotels quite like the ones found in Las Vegas, which resemble stunning castles of the imagination, and mancationers can decide exactly what type of accommodation they desire.

Room Service
Looking for a room with floor-to-ceiling windows and phenomenal views of the Vegas skyline? How about a revolving bed? Care for a villa with a massage room? What about room service on call 24/7? Nothing is too much trouble. Private butler? Certainly, sir. Vegas is primed to serve its guests at all hours of the day and night, and fine dining is an integral part of the experience, along with exotic cocktails and food from around the world. Breakfast can be a pile of pancakes with syrup followed by steak and eggs washed down with the finest coffee. Lunch may be burger, fries and salad to pump up the energy levels for the afternoon's business, and dinner can be enjoyed at gourmet restaurants serving seafood, French or Italian cuisine, or at a good old steakhouse with barbecued ribs piled high to be shared between friends.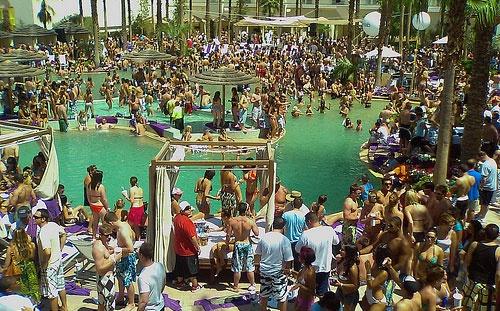 Partying and Parading
Swimming pools aren't just for swimming in – they're the focal point for a party, and Las Vegas has some of the best poolside parties there are, offering the chance to spot some of the celebrities who flock to the city. Mancationers love to treat themselves to a new wardrobe and saunter down the Strip so fellow visitors can check them out.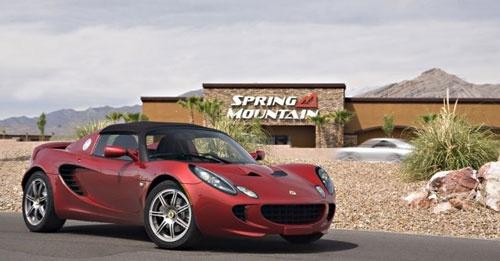 Sports and Speed
Are there many better experiences for a man than to drive a Ferrari around the streets of the city and out into the desert? Maybe a trip to Spring Mountain Motor Resort and Country Club to get a hands-on driving experience in high-performance cars could top it, though there are also many superb golf clubs to choose from for those looking for a more relaxing day out.
Hotels and Casinos
A mancation to Vegas wouldn't be the same without a trip to a casino, and of course all the big hotels have one. It's not just casinos, though. Each hotel is an entertainment destination unto itself with shows, bars, clubs, and pretty much everything you could possibly imagine.