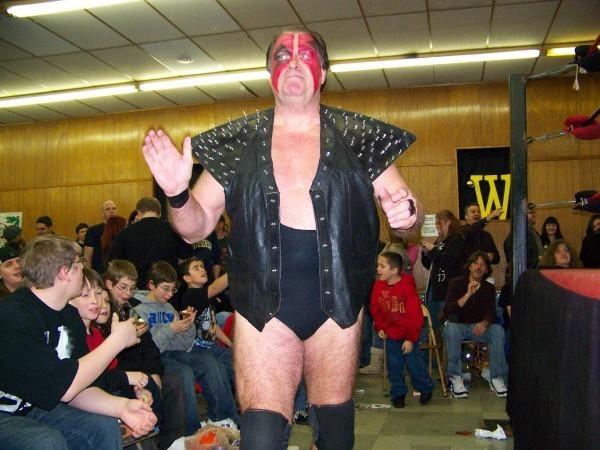 The independent wrestling circuit is a sideshow of sorts, and one that can easily entertain fathers and sons, a group of guys or even adventurous daters.
Countless "promotions" dot every state in the union. Some cater to a more "hardcore crowd" where fans are sometimes encouraged to bring their own trash can lids, stop signs and steel chairs for the athletes to use as weapons. Conversely, there are promotions that cater to a more family-friendly crowd, one that doesn't alienate crowds for the sake of shock, cussing and bloodletting.
Like Rourke's "Randy the Ram" Robinson, wrestling "legends" who once sold out Madison Square Garden or the arena in Charlotte, North Carolina now travel the landscape, signing autographs and grappling with athletes who are young enough to be their sons.
Whether you want to see the likes of the Honky Tonk Man, Demolition Ax, Ricky and Robert of the Rock & Roll Express, or a roster full of young-and-not-so-young upstarts performing for the love of the sport, there is a federation within driving distance from where you are reading.
One such place is Pittsburgh, PA-based Keystone State Wrestling Alliance. Started by friends Lou Zygmuncik and Shawn Belsterling, the KSWA will celebrate its 10th anniversary in 2010. The duo is planning an ambitious schedule of monthly shows, some of which will include wrestlers from the past decade. Belsterling calls the KSWA an "old school" promotion, where respect for the wrestling business is important. Zygmuncik says entertaining fans with a creative product is paramount.
The KSWA has operated with a comparatively small circle of talent—some of whom are related as cousins or through marriage—while some have simply been friends for nearly a quarter-century. Keeping the organization "within the family" has propelled the group to the top of its "territory," a term once used to designate a promotions' fan base and area of doing business. That's much the way promotions used to operate before Vince McMahon took wrestling global with Hulk Hogan in the early-to-mid 1980's.
Independent promotions of today hark back to those territories. Whether it's in cities like Pittsburgh, rural towns in the South, hamlets in the Midwest, or suburbs of the West Coast, men can catch a professional wrestling event, often for affordable prices.
While other professional sports can set a fan back by at least $50 for each decent seat, independent wrestling promotions primarily sell their tickets in the $10-$15 range for adults, $5-$10 for kids (if applicable).
Let it be known that appearances of the legendary "Nature Boy" Ric Flair will set fans back a few more dollars at the ticket window when compared to "cards" filled with guys and gals emulating the likes of Jeff Hardy and Mickie James, but that's part of the allure.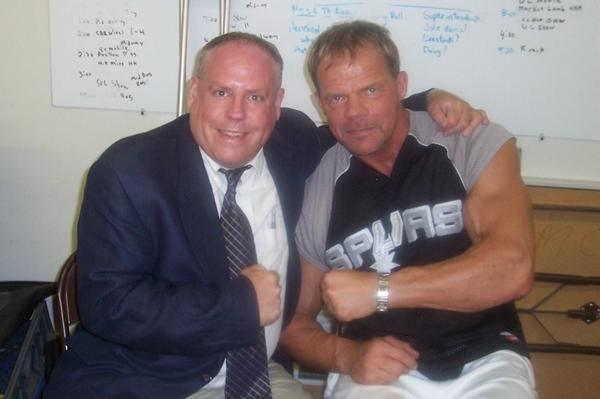 Before planning a trip to a local wrestling organization, it's best to check out each promotion's website to gauge the product (Pittsburgh's Keystone State Wrestling Alliance can be found at www.kswa.net). If you enjoy a more brutal event, with barbed wire, tacks on the mat and girls dancing on poles, you can find it. If you want something you can take your 8-year-old to on a Saturday night excursion, that's available as well.
States such as Pennsylvania govern professional wrestling events like boxing matches. That means that a doctor must be on sight for each live event and an employee of the State Athletic Commission could swing in to make sure that the event is running according to regulations. Some states, such as West Virginia have a much less-strict set of guidelines. That could mean more real bloodied foreheads and a need for a tetanus shot.
It's also suggested that would-be fans investigate to see if the promotion has been in operation for any length of time. Rosters complete with athletes in their late-teen and early-20's are called "backyarders" in the industry. The term is used as a slight to describe acrobats who learned jumps on trampolines and makeshift rings in suburbia. Those are cropping up in increasing numbers.
Better choices feature a mixture of young talent as well as older veterans who can work well together in the ring. Some vain promoters will pay hundreds, if not thousands of dollars to NWA or WWF "legends" or recently-released television personalities from WWE or TNA for a one-time-only appearance.. Not many of these "names" draw a huge fan base, but it could surely be fun to share a Polaroid or spend a few moments with a wrestler you've appreciated on TV. It all depends on personal likes and dislikes.
Depending on how well the promotion promotes its events (and where they are held), fans can expect to see an event with anywhere from a handful of attendees to several hundred. It's that intimacy that also makes this type of sports outing unique.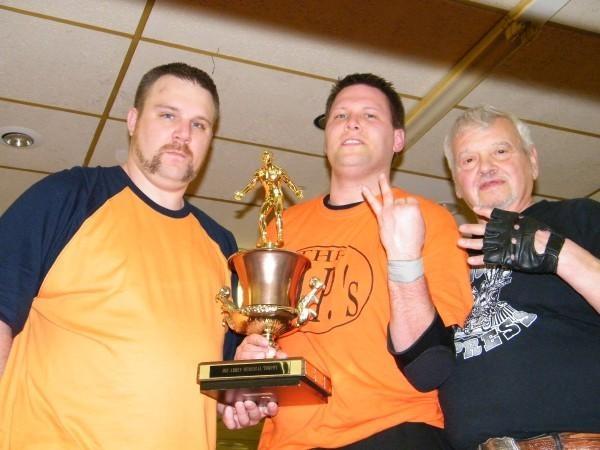 The Keystone State Wrestling Alliance runs most of its events in the Lawrenceville Moose in the city's Lawrenceville neighborhood. Check the promotion's website at www.kswa.net for more information. On October 10th, former World Wrestling Federation Champions, Ax and Smash "Demolition," are set to appear. Ax was only the third man inducted into the KSWA Hall of Fame earlier this year. Ax, born Bill Eadie, was born and raised in western Pennsylvania and has made several appearances with the KSWA.