New Orleans is one of my favorite cities to visit since it is fabulously unique and authentically weird. It's not that moder hipster weird ... it's that, "holy cow, this shouldn't work but it does" weird. It's also one of the most spooky cities to visit - any time of year. From voodoo to vampires, the supernatural is just part of life here and it's a place that people of all walks of life can enjoy if they are ready to just open their mind a bit. Here are some of my favorite weird and spooky places to visit in New Orleans.
This city has a fantastic blending of cultures and traditions that sometime meld together, sometimes grind against each other but ultimately create a delicious gumbo. It was founded by France and then under the control of Spain before becoming an American city but that's just the flags flying above it. Behind the scenes you have East Indian traditions brought over from Africa blending together with Catholic mysticism on one hand. On the other you have extreme poverty and amazing affluence that while generally divided - constantly rub shoulders. This blending of traditions means simply that New Orleans beats to it's own rhythm and it's own pace. You'll find real vampires, voodoo priestess, fortune tellers, and those who come just to explore the fringes of what's known and accepted by the broader society.
For visitors, that means some amazing places to visit and especially during the fall, leading up to Halloween!
The Museum Of Death
No prizes for guessing what this one is all about. The Museum of Death probably doesn't sound like your idea of a great day out but you'd be surprised. This one of a kind museum is set right in the French Quarter which is where a lot of the best New Orleans hotels are so you might end up staying quite nearby. Whether that's a good thing or not is up to you to decide after visiting the place. It's only a small museum that takes about half an hour to get through and inside you'll find all sorts of photos from morgues and crime scenes as well as antique morticians equipment. It's certainly not one for the faint hearted but if you think that you can stomach it, it's well worth visiting because it's a unique experience.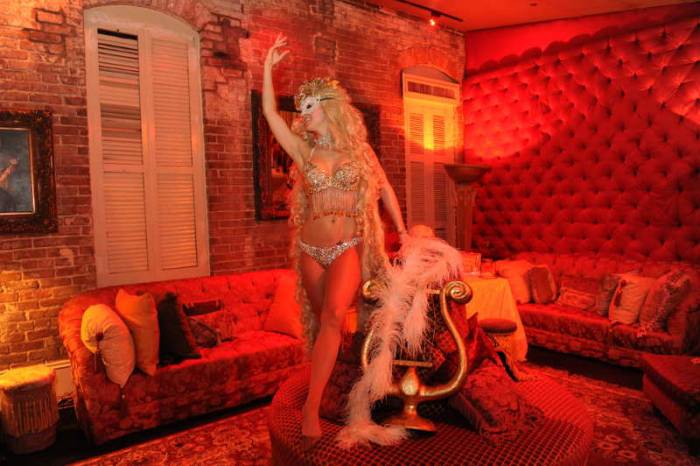 Muriel's - The Seance Lounge
If you're interested in the paranormal than The Seance Lounge at Muriel's Jackson Square is an absolute must while you're in New Orleans. What's even weirder is that the downstairs is a restaurant so you can grab a bite to eat before you go and face the ghosts. There are a lot of unique dining experiences in New Orleans, but none of them quite top this one. After a delicious meal, you can head upstairs and see the room where the owner of the house committed suicide in 1814 after losing a poker game. It's said that he still haunts the room and the current owners even lay a place for him at the table every night.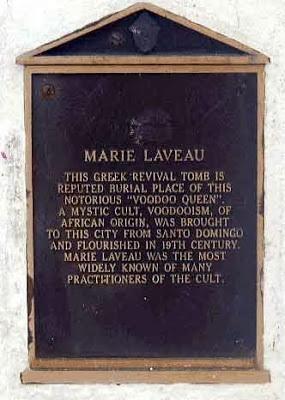 Marie Laveau's Tomb
Marie Laveau is considered the most prominent voodoo priestess to ever have lived and her presence can still be felt in the city. It's said that she is buried in the St. Louis cemetery, although there is some dispute about that. But you can still go and visit the grave that people believe is hers. It used to be tradition for people to draw an X on the grave in the hope that they would get a wish but since it was restored in 2004, you'll get a fine if you try it. You can also visit her old home which is now a museum with lots of voodoo artefacts in.
If you're looking for something unusual and different to do while you're in New Orleans, these are all great options.