Nothing beats that cool crisp feeling of exhilaration as you cruise down the slopes with the wind rushing past your ears. Skiing is one of those sports that simply can't be appreciated till you get to the top of a snow covered mountain and look out over the terrain realizing that few people will ever have the opportunity to share this same view that you have right now. It takes a bold person to participate in a sport where most people will travel long distances and wait in long lines - just for those fleeting moments of absolute freedom powered by nothing more than gravity pulling you to the bottom of the slope. With winter quickly approaching, here are some of my picks for the coolest places to ski this winter!
The following resorts each offer a unique combination of amazing vistas, incredible technical terrain, and tons of fresh snow that's just waiting for you to lay tracks ...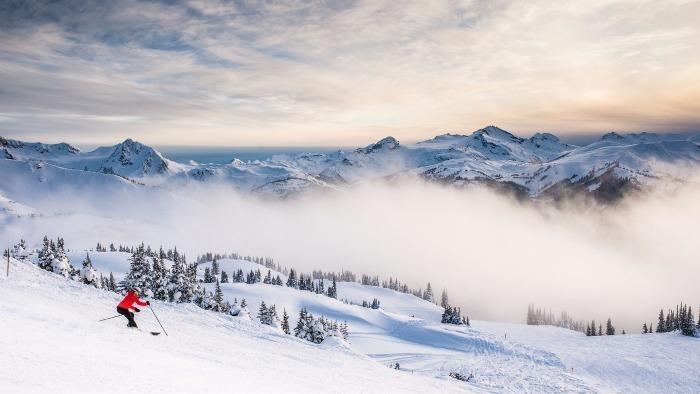 Whistler-Blackcomb
Located just outside of Vancouver, British Columbia, Whistler-Blackcomb hosted several events that were part of the 2010 Winter Olympic Games. Today though, this resort offers a fabulous mixture of great snow and technical terrain as well as some of the most luxurious accommodations and apres activities so it is no surprise that it tops our list of coolest places to ski!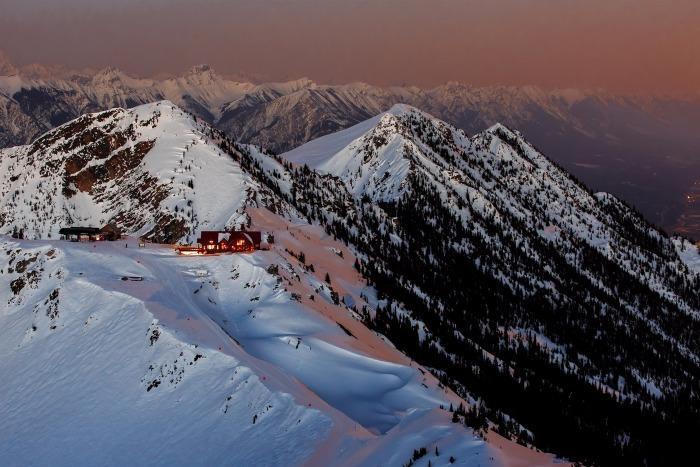 Kicking Horse
Located in the Canadian Rockies about three hours drive from Calgary, Kicking Horse features a whopping 60% of the trails that are rated as expert. Because of the challenging terrain and it's remote location, trails are generally not crowded. However, for those of you who simply must have the entire mountain to yourself, Kicking Horse has a great heli-ski program with packages catering to first-timers as well as seasoned experts.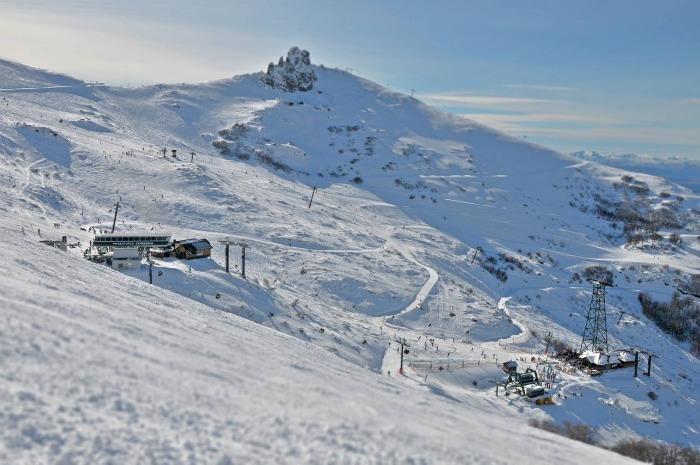 Cerro Catedral
Named for the granite spires that you'll find capping off the mountains because they resemble a gothic cathedral, Cerro Catedral is one of the better developed ski resorts in South America. With most of the terrain falling into the intermediate category this is a good place for non-experts to experience the grandeur of the mountains without feeling like they are forced past their limits.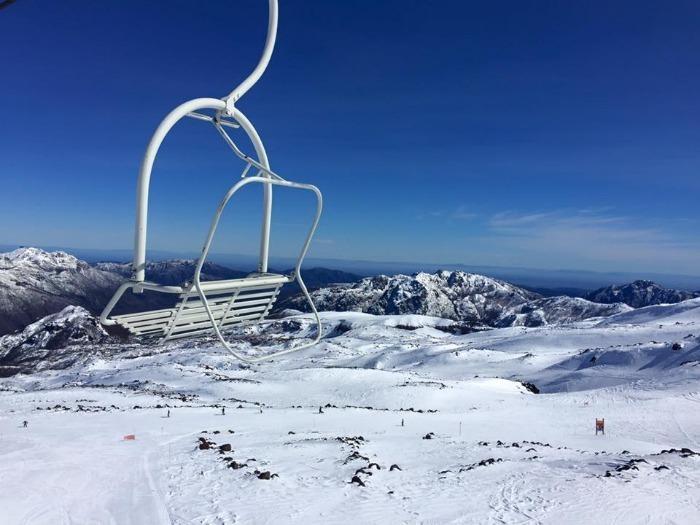 Nevados de Chillan
Looking to combine crisp clean snow with volcano-heated hot springs for the ultimate ski getaway? Then you need to check out Nevados de Chillan in Chile, where you will find a good mix of trail difficulty set against one of the most scenic environments on Earth. Nevados de Chillan is located about a 5-hour drive south of Santiago but we think that's worth it. After all, how often can you ski on an active volcano?

Alyeska Ski Resort
Looking for one of the most remote ski areas in the United States? Alyeska Ski Resort in Alaska is almost as close as you can get to those Warren Miller ski movies of helicopter skiing in Alaska without actually needing to hire a pilot. The resort receives about 16.5 meters of snow each year and has a very high percentage of Intermediate (52%) and Expert (37%) trails, so this isn't for beginners!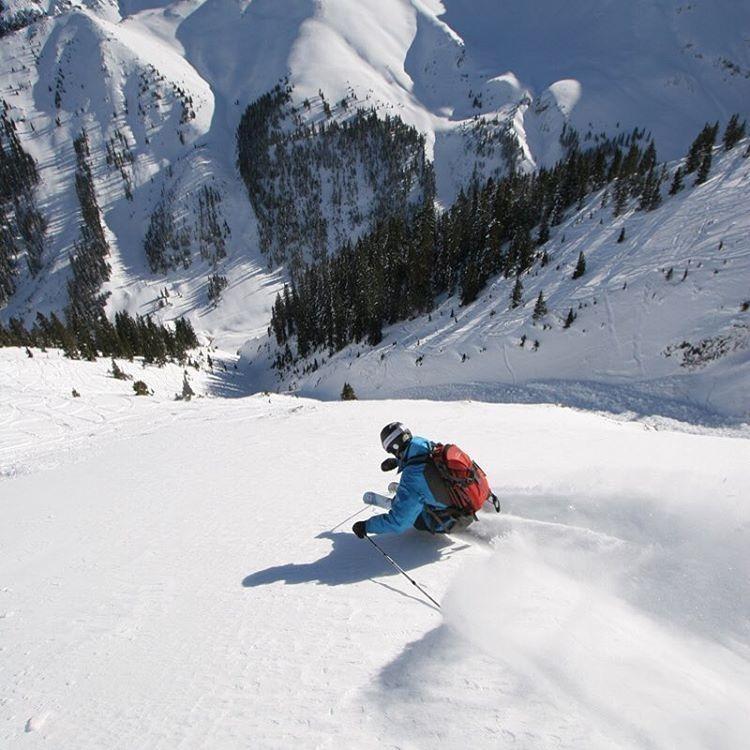 Silverton Mountain Ski Resort
While Colorado has no shortage of amazing ski resorts, sometimes it's nice to look past the mega mountains and get back to nature. Silverton Mountain resort is family owned and operated with only one lift - but is one of the best spots in the Rockies for heli skiing.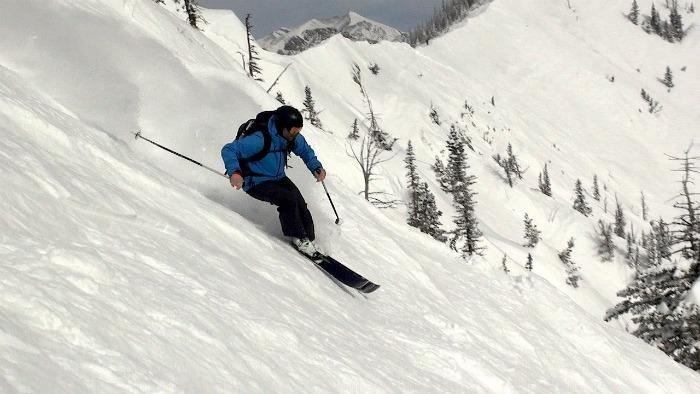 Bridger Bowl
While mega resorts come with their advantages, sometimes it's nice to step back in time and enjoy a destination that's closer to a "local ski hill" - but where you can still explore amazing terrain. Much of the terrain here is accessible by the lift system but for the coolest experiences, be prepared to strap your skis on your back and hike up to the crest of "The Ridge". While that experience is exclusively limited to expert skiiers, even intermediates and beginners will find fun terrain to explore here. Because it is located on the eastern side of the continental divide, skiiers will find extremely cold dry snow and plenty of it. This gives the resort it's tagline "Ski the Cold Smoke". Bridger Bowl is located near Bozeman, Montana and Yellowstone National Park lies in it's shadow if you want the ultimate winter experience of skiing at Bridger and then doing a snowmobile tour through the park.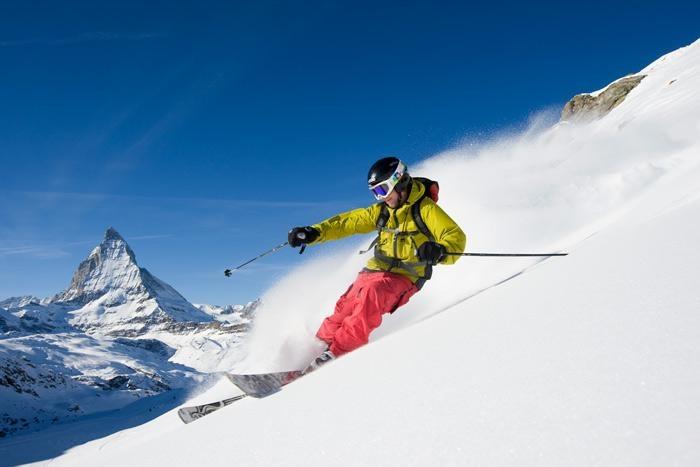 Zermatt
Few locations evoke a reaction like seeing the Matterhorn for the first time and when you visit Zermatt Switzerland, you can actually ski with this famous mountain in the background! At this resort set in the heart of the Swiss Alps, you'll be able to enjoy plenty of groomed trails as well as plenty of free skiing including at the top of the mountain at nearly 13,000 feet and look right in the heart of the Materhorn. In fact the cable car station station at the top of Zermatt's Kein Matterhorn (translated to "Little Matterhorn") is the highest point in Europe that can be reached without hiking.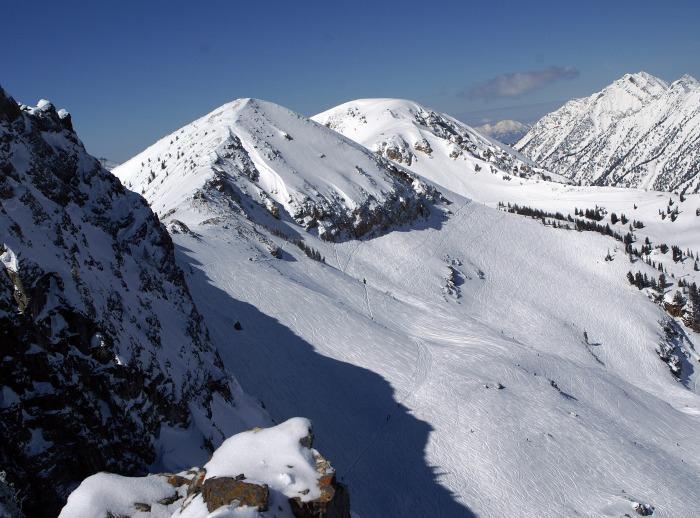 Alta + Snow Bird
Located just outside of Salt Lake City as well, Alta and Snowbird can be skied together by purchasing a joint pass that covers both resorts. The two mountains offers some amazing terrain covered in up to 12.8 meters annually of fluffy dry Wasatch powder.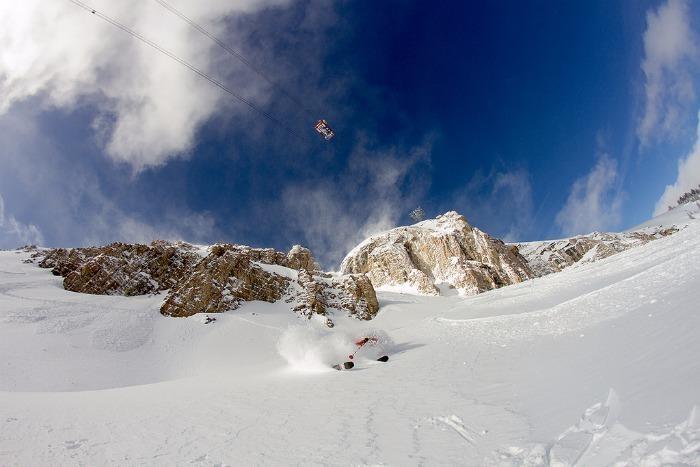 Jackson Hole Mountain Resort
Located in western Wyoming, just south of the Grand Tetons, Jackson Hole has the tallest vertical drop of any resort in the United States at 4,105 feet. While you will find some of the most challenging terrain in America here, you'll also find that 40% of the trails are designed for intermediate skiers. That being said, some trails are simply marked "cliff" so it's important to pay attention to signs!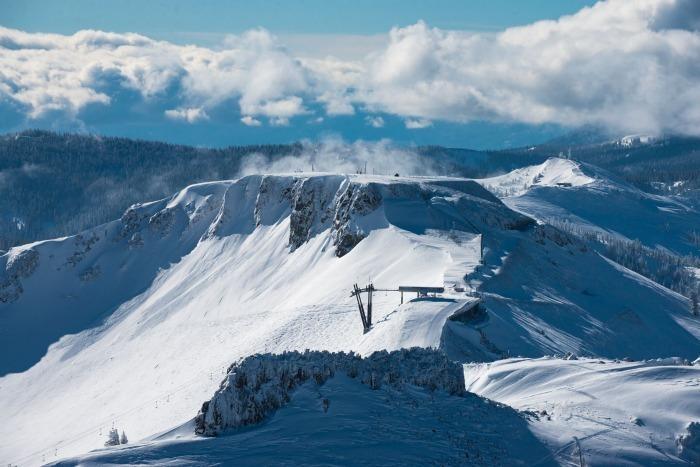 Squaw Valley Alpine Meadows
Lake Tahoe California is one of those absolute "must visit" destinations for anyone looking for a cool ski experience this year and we think Squaw Alpine is among the coolest destinations available. Once two resorts, they have merged into one of the largest in the country with more than 6,000 acres of terrain, 43 lifts and more than 270 trails. It was also the site of the 1960 Winter Olympics and boasts an average of more than 500 inches of snow each winter!