This is the stuff that dreams are made of - the chance to sleep on the outfield grass of a real MLB team! I am constantly impressed by the Padres organization for offering its membership great opportunities to get even closer to the team and this is no exception. My only suggestion is that they should do this event again - but just for adults and pair it with the Padres Beerfest. However, as a family friendly event, the Padres hit a home run and it's something you should consider doing next year if you are a Padres member like I am.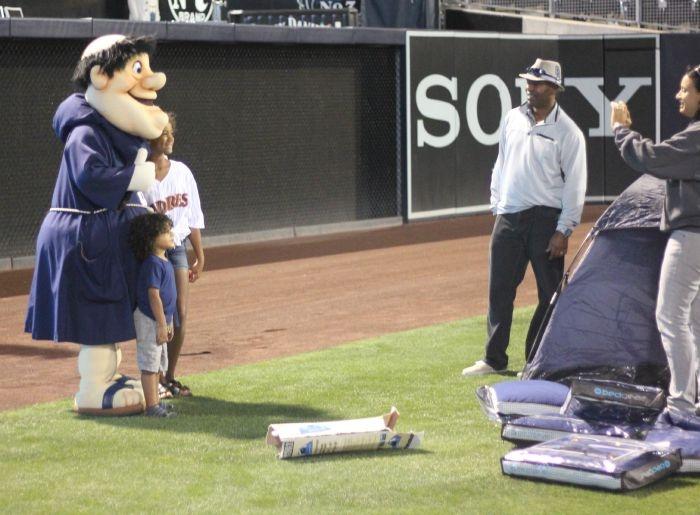 Not only do you get to sleep on the field, an awesome experience in itself, but Friar was walking around taking photos too.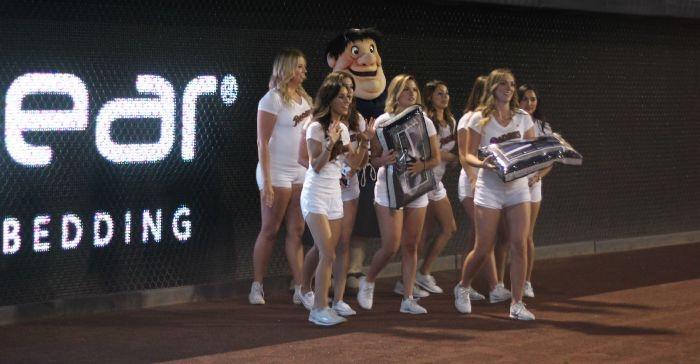 As were the Pad Squad girls!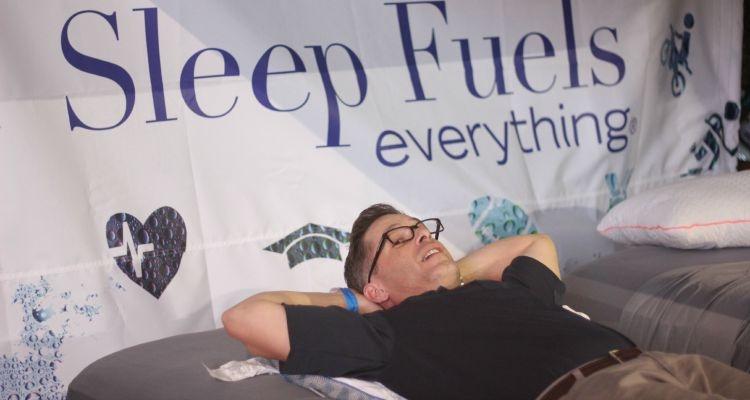 The Padres Member Campout this year was sponsored by Bedgear and they were giving out free pillows to all the attendees as well as an opportunity to get fitted for a pillow that was perfect for them.
I've never really thought about the importance of having the "right pillow" - much less paid attention to all the materials that a pillow can be made from, but these are some awesome pillows.
Bedgear is positioning itself as the "UnderArmor" of the sleep world right now. They have inked deals with several professional sports teams including the NY Islanders, Detroit Tigers, NY Mets, and the San Diego Padres.
We're looking forward to giving their pillows a test drive in the future.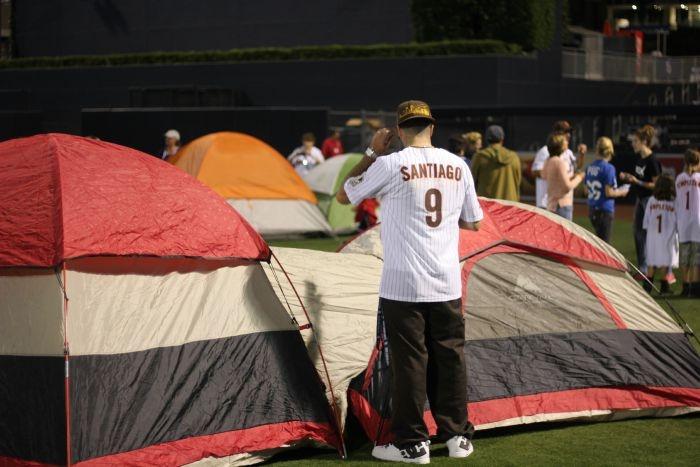 All I can say though is that with one of these pillows under your head, guests at the Padres Member Campout were sure to have sweet dreams last night.
... a good thing for dad since they were being kicked out at 6 a.m. the next morning so the Padres could get ready for the game that afternoon!