Even if you have been playing blackjack at land-based or online casinos for some time, it can be dangerous to assume that you know all there is to know about the game.
Any player can stand to be open to new tricks or tips that can help refine his strategy at the blackjack table – and see them walk away with more money in their pockets than they started with. That is precisely what this piece will aim to provide you with, while acknowledging that part of the thrill is in the attempt to best the dealer and the understanding that there no guarantees of success when gambling.
Most people playing casino card games do so without a specific strategy and simply opt to follow the dealer. This certainly isn't the worst option for many card games that depend purely on chance. However, it isn't a strategy likely to pay off for blackjack. House edge with this game derives from the player having to play first, this means that should the dealer and player both bust, victory goes to the former by default. Thus, opting to hit 16 or under only when you are facing 7 through Face, always choosing to stop at 17-plus – a common scenario when following the dealer – will leave you with payback odds of roughly 96.5 percent. By contrast, finding a good strategy for sticking/hitting and only following the dealer when it comes to doubling will increase it to 97.5 percent. It is still a risk, but a calculated one, because the edge is now in your favor.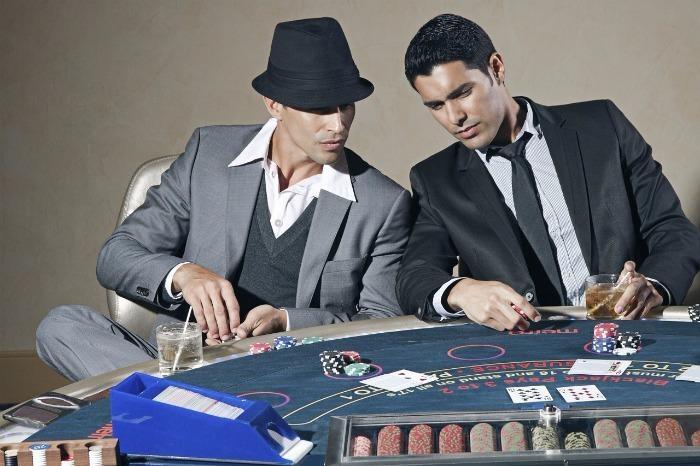 Although some believe it to be illegal – mainly because casinos hate it – counting the cards is not against the law and can be a valuable part of your blackjack strategy. Given that you are attempting to get closer to 21 with your hand than the dealer gets with theirs, you can follow the cards by counting to keep track of whether, say, a ten card has been played already or not. If it has, it will not feature in the next hand. Your odds of success are obviously greater the number of high cards there are remaining unplayed, so counting how many have been used can be a useful way of working out how to play in the rest of the game. Thus, despite what the casino may feel, card counting is a perfectly legitimate strategy when playing blackjack. Finally, a common scenario that occurs in blackjack is being dealt soft 17 and even relatively experienced players frequently make the wrong move in this situation. The worst thing you can do is stand on this hand of cards, whatever upcard the dealer has, although people frequently do.
This is because they think it is a good enough hand for that strategy when in fact either doubling or hitting will work better. Doubling puts more cash on the table at a time when the dealer's risk of going bust is high, which happens a lot when they show an up card low in value. Hitting when you have soft 17 sees an increase in house edge meaning you will lose more cash by standing on it. However if you are still unsure about how to play a soft 17 check out 888casino's in depth blog post about playing the soft 17.
Of course these strategies carry risk, but that is part of the fun of playing blackjack, for which they will certainly give you an edge when you next hit the online casino.