While online gaming is forbidden by most US states, there are exceptions such as New Jersey. On February 26, 2013, Governor Chris Christie signed Assembly Bill 2578 and legalized online gambling in New Jersey. Here's what you need to know so you can legally enjoy games like online poker, slots, and table games including blackjack and roulette.
We had the opportunity to chat with the folks at PartyCasino, the newest online casino in New Jersey, about how this state differs from others out there and what guys need to know about gaming there.
What Online Gambling Games Are Available?
New Jersey's online gambling law - Assembly Bill 2578 - allows online companies to offer any game that matches the standards currently allowed for casino games in the state. This includes: blackjack, roulette, baccarat, craps, poker, video poker, and slot machines.
Do I Need To Be a Resident of New Jersey to Gamble Online?
No - to become a customer of one of New Jersey's online casinos, you do not have to be a NJ resident. However, it is only legal to gamble there if you are physically located within the state's borders.
What Happens If I Leave The State Boundaries?
You are forbidden to gamble in a New Jersey online casino if you leave the state's borders. This is true even if you created an account while you were in New Jersey and if you are a NJ resident that just happens to be traveling.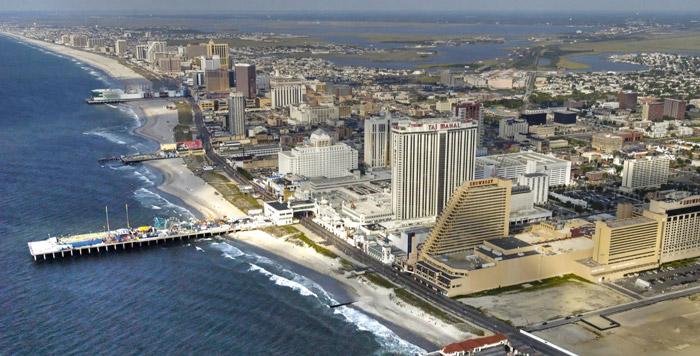 Is Online Gambling in New Jersey Safe?
All gambling is inherently risky. That's the thrill of it. However, New Jersey regulators have worked hard to ensure that online gaming in the state has the same security and similar policies as you'd find in an a physical gaming establishment such as those in Atlantic City or one of the racetracks spread across the state. For instance, you can not have an online gaming site without it being part of one of New Jersey's already established casinos. In the case of PartyCasino, they are connected to Borgata's license. All online casinos in New Jersey are also regulated by the New Jersey Division of Gaming Enforcement and that includes the same protections that you'd find in any other casino.