Online casinos might seem dark and mysterious at first glance and this is mostly because for many people it has been dominated by illicit providers in the past. Today though, online casinos are legal in many countries and well regulated by the same entities that are responsible for keeping many physical gaming entities regulated and safe for people to have some fun while maybe winning some money.
The first thing to consider is that fundamentally, online gambling is the same as you might experience in Vegas, Atlantic City, or a Cruise Ship. However, there are various guidelines that you need to follow depending on your state that will be the difference between being fully legal or not. For instance, while laws are changing rapidly in the United States, right now you can gamble online in New Jersey, Delaware, and Pennsylvania, and Online Poker is legal in those states as well as Nevada. However, like many regulations around different vices, federal regulations are a bit complicated and so some offshore casinos may not accept US players and even those casinos based in the United States have regulations on accepting players from various states. Most of these restrictions can be overcome with a VPN and by creating accounts with a currency other than credit cards but we encourage you to stay safe and legal. For our Canadian and UK readers though, online gambling is much easier. As always, make sure to do your research before making a wager.
If you are new to online gambling, you may not be familiar with all of the tricks for success, or even know what the best games are to play. There are hundreds of casinos and thousands of games you can gamble on, and some are better than others for making big money. Each platform has a unique gaming experience, and various games require different skill levels. These tips will help improve your experience of online gaming platforms and make you a better and more successful player:
Choose a Reputable Online Casino
Choosing a casino is the first and most crucial step. Do your research before signing up on any platform, whether it's online or going to casinos in person. When you're thinking of going online, there are many things to consider: page load speeds, welcome bonuses, software developers providing the games, deposit and withdrawal options, and game assortments. If you have a specific game that you are interested in, ensure it is included in the collection. Your preferred payment method should be on the list too.
If researching from scratch is too much to ask, online casino guides such as CasinoTop.com are happy to do the work for you. All you're left to do is check and identify the platforms with the best combinations of your prioritized qualities.
Go For The Bonuses
Most casinos offer many exciting bonuses and promotions for new and existing customers. While this is purely for marketing purposes, it is beneficial to the player too. Make sure to utilize these deals to play and win games without using your own deposited money. There may be restrictions on how you can use the bonuses, but, typically, in the end, you will be able to withdraw your winnings.
Choose Games You Are Familiar With
Most novice gamblers spend their deposits and bonuses trying out many different games, slots, and poker variants. This is not an advisable way to go about familiarizing yourself with online gambling. Anything that involves losing money shouldn't be considered a mere game. It would help if you had a passing familiarity with the games you play or risk losing a fortune. The best way to go about this is to do your research online before launching yourself to the trade. You can start with two games, and gradually increase your list. You can also try playing free games on different websites before playing for money.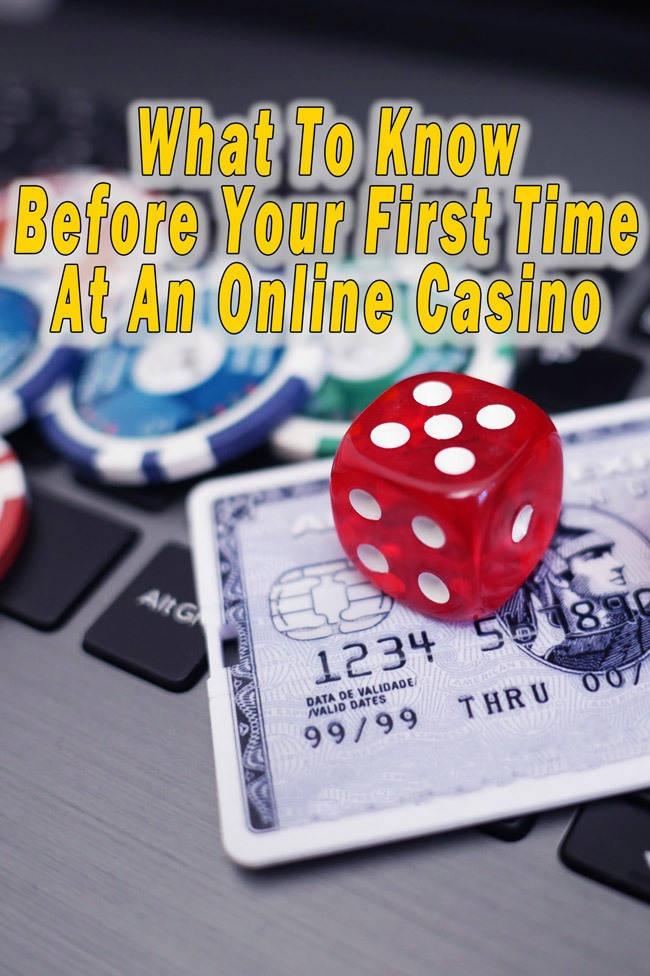 Manage your Bankroll
Gambling can be addictive. A win can motivate you to play another game, and another one after, just as a loss would prompt you to continue betting in an attempt (potentially futile) to recover the lost money. To avoid huge losses and regrets, set a budget, and abide by it. It doesn't matter if you are winning or are on a losing streak – once you reach the budget limit, that's where the session should end. And if you cross your session limit before your budget limit, quit and log off.
Know When to Stop And Take A Break
Budget frames should not be the only thing stopping you from going on a 12-hour gaming session. Sometimes you need to detect bad luck and quit the game before using up your entire deposit. When you lose too many games in a row, you become anxious and angry, which may take a toll on your decision making. Also, your online gaming habits should not prevent you from pursuing other money-generating activities, such as working overtime.
Quit While You're Ahead
You've probably heard the phrase, "the house always wins." That is somewhat true, and player greed is partly to blame for it. Winning is exciting, and there are very few players that will stop without first going through a rough patch. You don't always have to lose to say "enough is enough." You can end a gaming session while on a winning streak because it is impossible to keep on winning forever. Consider setting a session win limit and quitting every time you cross it.
Try Out Progressive Jackpots
Progressive jackpots increase daily, weekly, or monthly, and many have been shown to grow to enormous amounts. If one of your missions as a gambler is to land a big-money win, then progressive jackpots games are worth a go. That said, before seeking out those life-changing jackpots, check the platform's payment track record to be sure you will receive your winnings. There have been cases of online casinos failing to pay their players because, all of a sudden, they realized the player wasn't eligible to play on their platform in the first place.
Remember That Online Casinos Are About Having Fun!
Sure, you want to win big but ultimately this is about having fun. While certain games might seem "lucky", your goal should be entertainment. Nobody likes to lose but if you are playing a game with fun bonus games and cool animations then you're going to have a much better experience than playing a more simple game. Unless you are into that and in that case ... have fun that way instead! Only you can decide what's best for you.
Online casino games such as roulette and blackjack can be fun and lucrative if played well and in moderation. Follow the above tips to curb regrets and increase your chances of success.