Unless you've been living under a rock for the last few years, you're no doubt aware that vaping is taking the world by storm. Sleek, stylish and arguably a better alternative to a traditional cigarette, vaping has given rise to its own unique culture with everything from vape lingo to vape-inspired music—and yes, vape fashion for women ... as well as men.
With trendy, tech-inspired designs in a wide array of colors and prints, it was only a matter of time before vaping officially took hold of the fashion industry. As cloud-chasers continue to seek ways to discreetly (and not so discreetly) display their stylish vaping setups, fashion designers see a unique opportunity to cater to this fast-growing community.
What's behind the vaping boom, and how is it changing the fashion industry? Let's dive right in:
What's Behind the Vape Trend?
The glamorization of vaping occurred in much the same way as traditional cigarettes once did in the early 1900s, with popular adverts and movie stars smoking onscreen. Vaping has made appearances in various movies and television shows, from Johnny Depp's "The Tourist" to characters in "House of Cards."
Celebrities have similarly helped usher in a new era of cloud-chasers. From movie stars such as Leonardo Dicaprio (who famously brought his vape pen to the Screen Actors Guild awards) to musicians such as Zayn Malik and Katy Perry, celebrities have greatly influenced the fashionable and trendy side of vaping.
Social Media Influence
It's not only celebrities on television screens who are making vape setups fashionable. In addition to movie stars, vaping also has its chic design and the power of social media to thank for its quick rise to the top. A search on Instagram for "#vape" will reveal millions of posts displaying vape tricks, eye-grabbing vape kits and mods, enticing e-juice flavors and vapers rocking their elevated street style. It's even given rise to a new category of celebrities, the "Vape Model".
Fashion Labels and Runway Shows
Vaping has wedged itself tightly into American culture, and this hasn't gone unnoticed by fashion designers. In fact, they've capitalized on the growing demand for stylish vape accessories and clothing by debuting vape-inspired designs on runways across the globe.
In 2016, vapes made their New York runway debut at the General Idea fashion show, much to the delight of vapers everywhere. The runway gave the vape movement a huge boost in terms of acceptance while encouraging fashion designers to embrace the trend as well.
Sure enough, fashion labels soon followed suit with the launch of street-style clothing with vapers in mind. Brands such as Baja East and Sundae School have appealed to vape culture with strategically placed pockets for discreet vapers or vape-inspired designs and sayings for more outspoken cloud-chasers.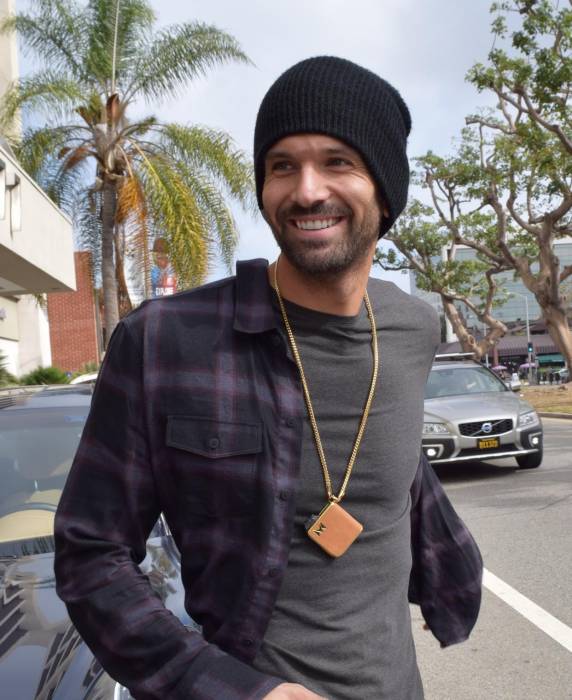 How Vaping is Impacting Fashion
All of this is to say that the vape community is doing far more than simply carving out its own unique place in the world. It's also influencing the fashion industry and how we perceive vape culture.
Whether people like it or not, vape has left its mark on the fashion world. From vaporizers as statement pieces to "smokable" clothing, here is a look at how vape is integrating itself into contemporary style:
Vape Pockets and Holders
If you want to puff discretely, why not buy a hoodie or coat with vape pockets in the interior? Some fashion designers are accommodating nondescript vapers by creating pockets specifically for concealing and holding vape pens and box mods.
Brands such as Sundae School have put a great deal of thought into where they place their pockets (i.e., chest pockets on hoodies for safe keeping) and have marketed directly to the vape crowd. However, others are less obvious with their designs, making slim pockets that could easily be used to hold a traditional pen—or an e-cig.
The Invention of Smokewear
Similarly, there has been an influx of brands who cater specifically to vapers with "smokable" clothing. Brands such as VapRwear have capitalized on the rise of both vaping and the legalization of marijuana by producing hoodies which allow an e-cig vaporizer to be screwed on to the hood's laces.
Wearable Accessories
Holding your vaping device all day can be tiring and annoying. Fortunately, fashion designers and vape manufacturers have found a stylish solution to the problem by turning box mods and vape pens into wearable accessories.
For example, vapers can wear their vape device on a gold chain to display their unique sense of style with a next-level vape kit. Ultra-compact and coming in a wide array of colors, these vape accessories have transformed into an effortlessly cool statement piece for the fashion-conscious.
Customized Vapes to Suit Any Style
For many vapers, customizing their devices wasn't strictly about displaying their unique sense of style—at least, not at first. In fact, most vapers personalized their vape mods to discourage others from stealing them at a party or vape lounge.
Today, many vape enthusiasts are customizing their e-cig devices to fit their personal style and needs. We're talking vaporizers with endless color designs and sleeve options, from gentlemanly-suede box mods with stylish chains to build-your-own vaporizers for a great, custom vape.
Additionally, there are now an endless number of vape accessories which can be added to enhance your vape experience. From handcrafted custom coils to one-of-a-kind tanks, the world is your oyster with vaping personalization.
Elevating the Streetwear Trend
Another interesting impact that vapes have had on the fashion industry is their influence on modern streetwear. Although celebrities have no doubt glamorized vaping and given it more high-end appeal, it's safe to say that most vapers are more at home in their hoodies, sneakers and other streetwear garb.
So, it's no surprise that vape merch is now making itself known in street style fashion. In fact, vape merch has officially hit the streets as many young adults are now proudly sporting e-cig branded clothing. In urban areas especially, it's not uncommon to spot vape aficionados wearing edgy, branded hats and t-shirts that announce their favorite e-juice or vaporizer manufacturer.
Find Your Own Vape Style
While you don't need a state-of-the-art vaporizer to enhance your streetwear, it doesn't hurt to have a stylish model on hand. Even if you'd rather be discreet, people will eventually see you use it.
When they catch a glimpse of your stylish device, you no doubt want your vape to reflect your personality and style. Be sure to choose a color and design that matches your everyday style. With a sleek and compact vape device, you can instantly upgrade your sartorial style and impress everyone with a fashionable, yet functional accessory.