Not only do I live in an urban area above a nightclub in downtown San Diego, but I snore … so does my wife. It's something we've generally "gotten used to" and frankly when we travel somewhere remote it's a bit spooky to not have crazy people screaming as they leave the clubs at 2 am. Unfortunately sometimes you just need to get to sleep and tune everything out. That's why I was so excited to check out the Bose® noise-masking sleepbuds™.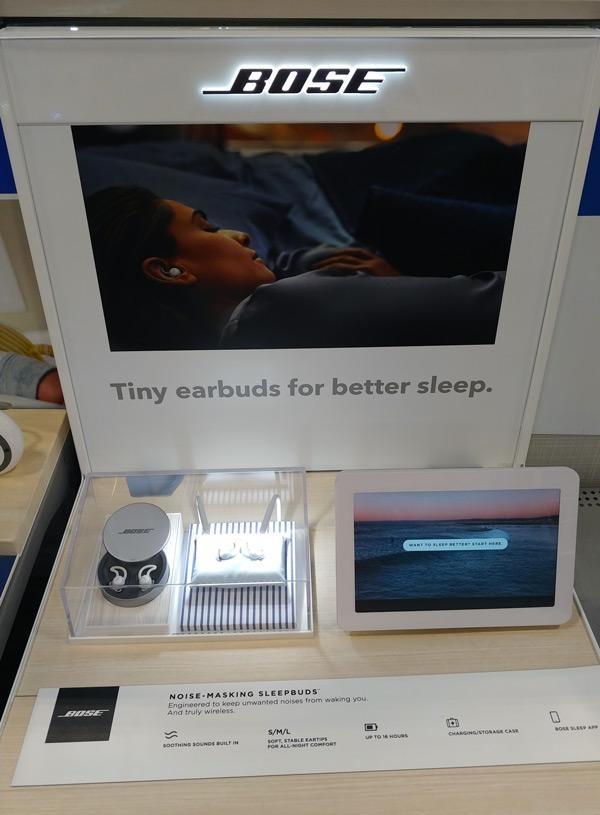 When you visit the Best Buy store, make sure to look for the display that shows how these Bose® noise-masking sleepbuds™ work. It might not be with the headphones though - in my store it was located by the baby monitors. Of course, if you are ready to buy it right now, just head to BestBuy.com. I love shopping online, because it makes it VERY easy to just simply buy what you need and stop in to pick it up a few minutes later (usually within the hour). Despite the convenience of shipping items directly to my loft, there are some times when in-store pickup just simply makes more sense.

The need to get a good night sleep is one of those situations and your order is almost ready within an hour. The store closest to me is open till 10pm so that means I can order these Bose® noise-masking sleepbuds™ after dinner and be able to pick them up before bed!


Click on the product below and you can go to their site to learn more!



How Do They Work?
Bose® noise-masking sleepbuds™ help you get a better sleep by playing soothing sounds to block out ambient noise though they will not play music from an external source. These are very focused on the task at hand. They are not designed to be active noise canceling or even a passive canceling like ear plugs. However, I found that they were super comfortable to wear and the act of simply having something in your ear helped to mitigate some ambient noise even without any audio playing.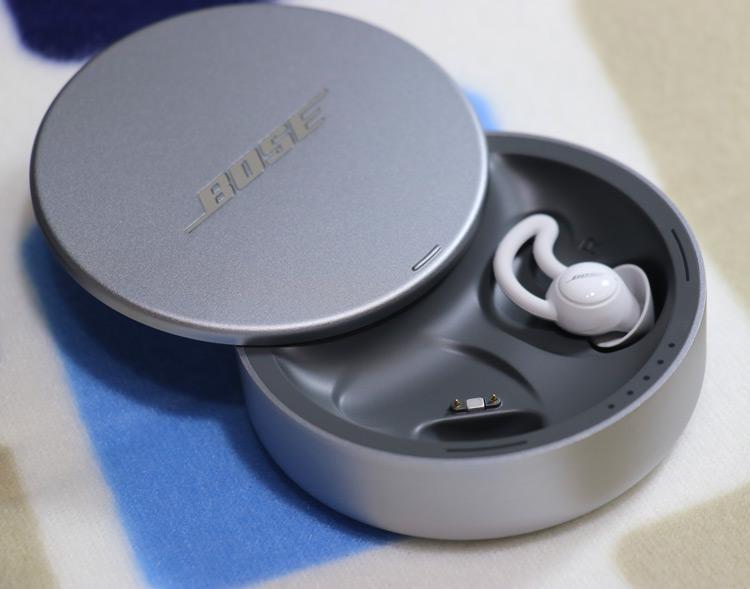 Instead, the theory here is that these soothing sounds will act to mask noise that might otherwise cause your mind to react to the stimulus. This helps you get to sleep faster and keep you sleeping longer. If you are concerned about being completely tuned out, don't worry. You can configure the audio level to match your environment or hear things such as a if your dog bars or child cries.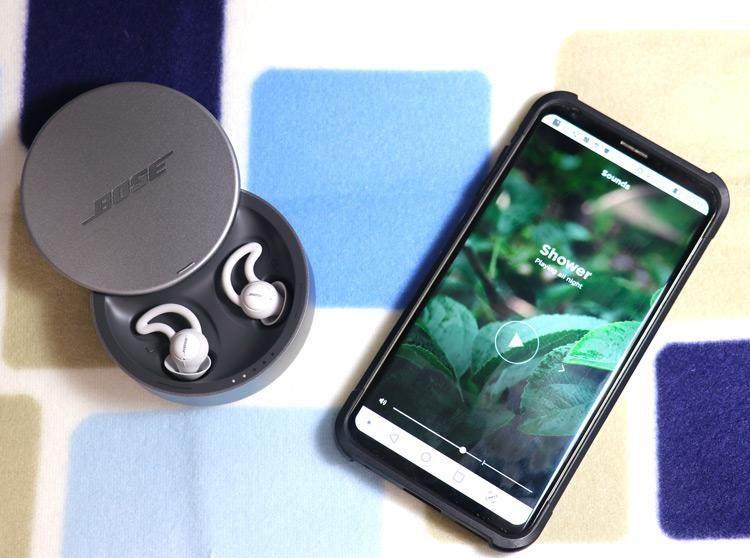 To help you wake up on time, the Bose® Sleep app will enable you to set wake-up alarms that only you can hear. As someone who sometimes has to wake up for 6 am flights I KNOW Heather would appreciate that instead of my phone going off and waking both of us up.
It's a pretty great concept and the packaging is everything you'd expect from Bose. It comes in a self contained charger puck providing 16 hours of use on one charge of the silver-zinc micro batteries. This makes them very easy to travel with as well.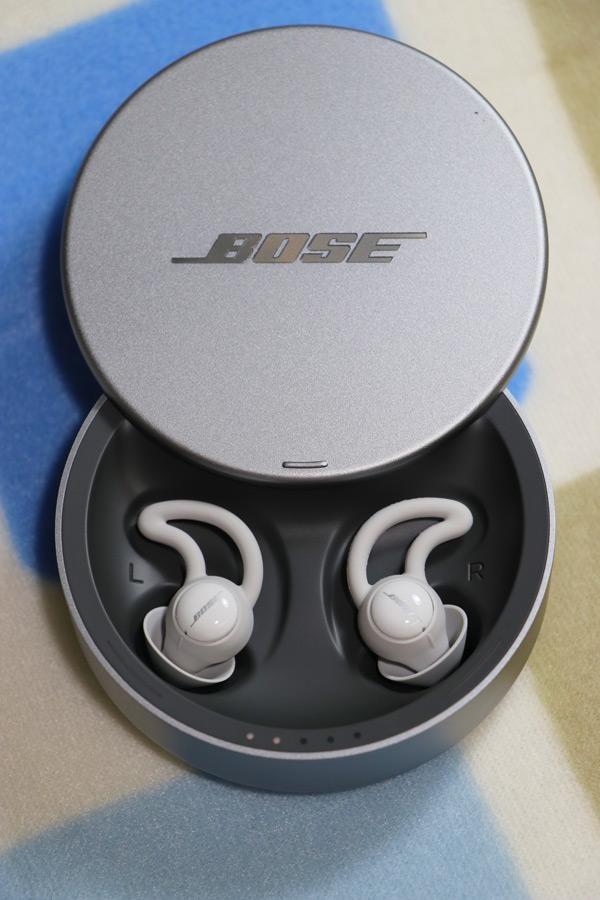 While I love the concept behind these Bose® noise-masking sleepbuds™ , it's best to focus on a total sleep strategy if you want maximum results.



Five Other Ways To Help Get a Better Night Sleep

1. Eliminate tech from the bedroom. This includes avoiding mobile phones or tablets in the bedroom, but also cover any LEDs from the TV or other electronics. While Bose® noise-masking sleepbuds™ need a mobile phone connected to them to play the audio, try placing the phone in a closed drawer once you have the settings configured.
2. Consider a sleeping mask to reduce ambient light or flashes from cars on the street.
3. Don't eat right before bed.
4. Use the bathroom before going to bed. (This sounds like something for kids but the older I get the more times I have to use the bathroom at night so hedge your bets and take care of things before laying down!)
5. Talk with your partner about anything bothering you before bed so you can relax once you lay down.