Back in the day, it was good enough to hang out with your buddies and watch basketball on TV and amuse yourselves by challenging each other with arcane trivia and stories of legendary games from the past. Today, we still do that but if you don't have a smartphone that has a super fast 4G LTE connection you are simply missing out on the action.
Don't worry though - if you think that requires a ton of money for the phone and plan each month, things have gotten a lot cheaper recently and you can even get the awesome LG L90 smartphone from Walmart for under $100 and plans start at only $29.88 including 500 MB of 4G LTE data (unlimited Talk, Text, and non 4G LTE data).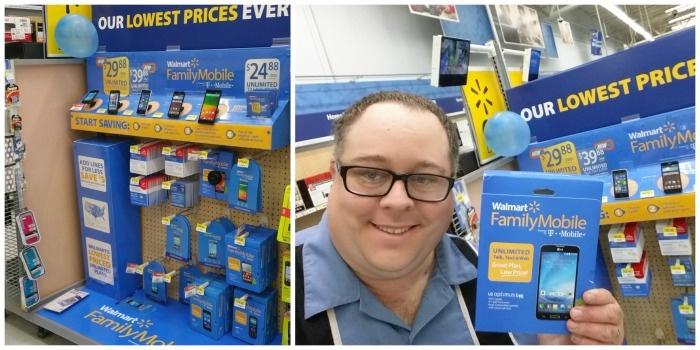 This sounded too good to be true compared to what I see advertised from other brands so I decided to check it out by heading over to my local Walmart where I found the Walmart Family Mobile display in the Electronics Section.
The LG L90 that I picked up was only $99.82 (was $179.88), so this is a great deal on a phone that has a remarkably clear screen, good camera, and speedy enough to play games, download scores, and other tasks that I put it through. But what else can you do with your new smartphone to make the experience of watching your favorite basketball teams fight it out? Let's take a look!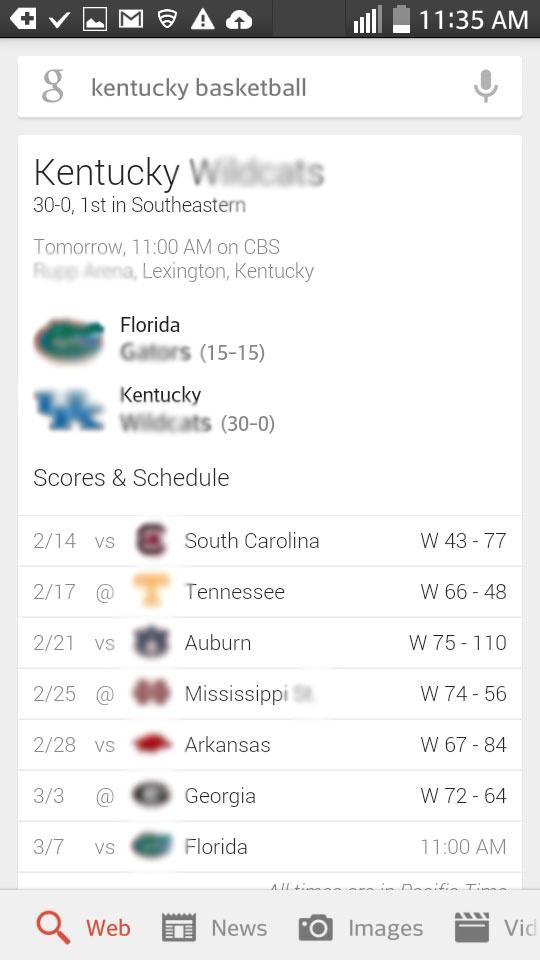 1) Check Sports Scores with Google Now
Even though you might be watching one game - it's always good to keep up with the scores of the other games and Google Now makes it so easy. Plus it tends to learn what teams you like so you won't have to look them up, it will just remember!
2) Take Photos and Video of Your Epic Game Day Party
You've been able to take photos for a while on your phone but with super fast 4G LTE, you'll be able to share those photos quick and instantly with your friends to save those memories of this year's epic game day party!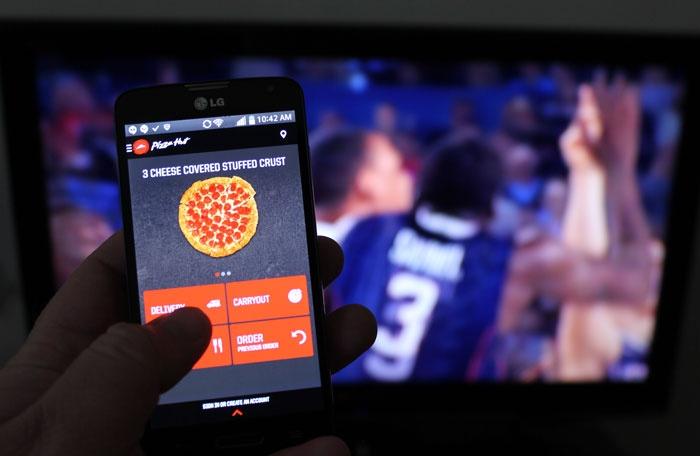 3) Order a Pizza
Oh crap! We ran out of food ... Here's your chance to be the hero by firing up your favorite app and ordering pizza or other food so you can save the day!
4) Check Your Brackets and Fantasy Leagues
Yes, we know you are there to have fun with the guys, but we know you are also hoping that you fantasy teams and bracket predictions come true too.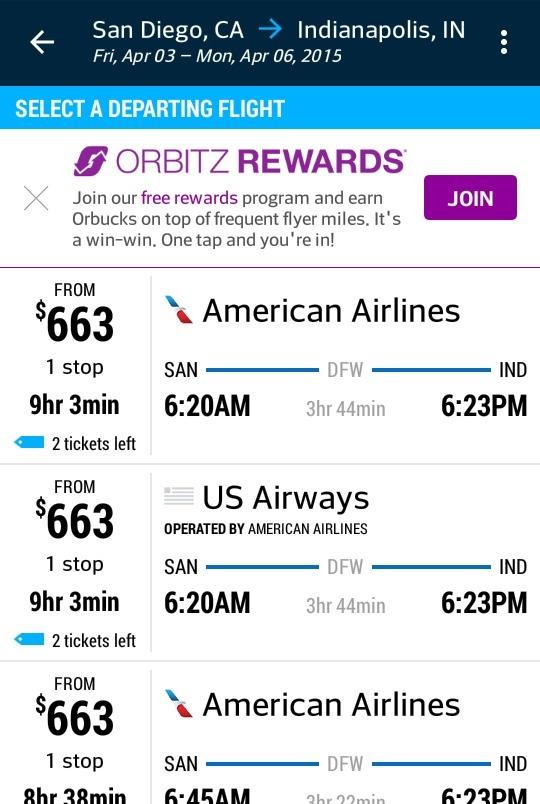 5) Plan a Trip to The Final Games in Indianapolis
Your team just won and now they are headed to Indianapolis for the final games! Hell Yeah! Good thing you have your phone there to check airfare prices and book your hotel before someone else grabs your spot ...
6) Watch Other Live Games
Can't decide which game to watch or maybe you want some second screen action? The screen on the LG L90 is pretty awesome and that means you can still watch those games in HD even though everyone else is watching something else on the big screen!
7) Talk Smack with the Other Teams and Fans on Social Media
Talking smack with your buddies is cool but talking smack directly to the other teams is even better!
8) Play Games
There are TONS of great games on Google Play to amuse yourself between games or should your team loose and you need a way to blow off some steam. Personally, I love Basketball Shoot for how simple and easy it is to have fun!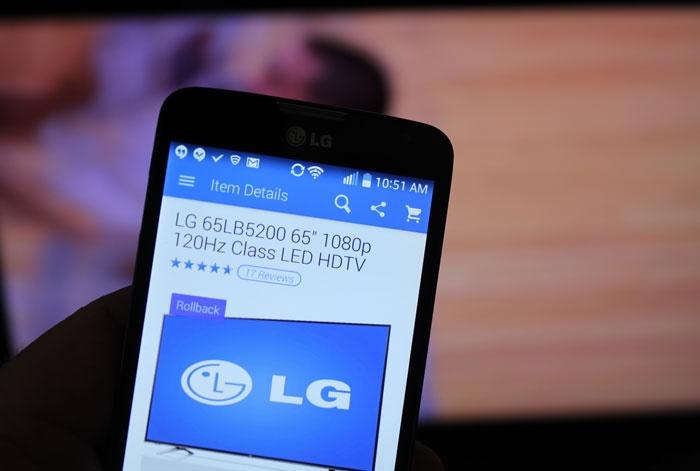 9) Buy a New TV from Walmart
The good news about March is that it isn't just one game, and baseball season is right around the corner. If your TV isn't up to par, then don't worry - Walmart has some great TV's on Rollback that you can order right from your phone.
10) Look up Sports Trivia to Challenge Your Buddies
Not everyone can remember everything, so this is your chance to be the most awesome guy there when secretly look up facts and share them with the guys or are the first to respond to questions from other guys.
11 - BONUS!) Buy Flowers or a Gift For Your Wife!
Your gameday party was great and you probably made a mess of the living room, dripped some cheese dip on the carpet and at very least kicked your wife out of the house for a few hours. Do the right thing and take care of her by cleaning up after your party and doing the right thing by getting her something special to say thank you honey!
Are you ready to get in the game and not be left out while your friends are tapping away and coming up short on those crazy trivia challenges? Then head on over to Walmart and check it out for yourself.
Disclaimer: All prices for phones and plans included in this post are accurate as of the date of posting; however, these prices are subject to change. Please refer to https://cbi.as/aafid or your local Walmart for current pricing.