Jeep has announced that they will be unveiling the all-new 2018 Wrangler at the LA Auto Show coming up later this month. Jeep is one of our favorite car brands since it has managed to transcend being "just another truck" and instead is a full on lifestyle brand. If you haven't had the opportunity to drive a Jeep, it's a different sort of feeling than any other off-road vehicle out there and we can't wait to get our chance to get this one dirty once it's ready for testing!
In terms of rugged manufacture and off-road capability, no compact or mid-size SUV around today stands taller than the Jeep Wrangler. The nameplate has always prided itself on its heritage, which it traces to the World War II era—when soldiers needed vehicles that could survive rough, bumpy terrain. And since it was made commercially available in the late '80s, the Wrangler has never strayed from its roots. And now its manufacturer, Chrysler, is geared to unveil the 2018 model-year version at the upcoming Los Angeles Auto Show, already teasing us with first photos of the new ride. The 2018 Jeep Wrangler will kick off the nameplate's fourth production cycle (codenamed "JL"), thus ushering in the first redesign of the vehicle in over a decade.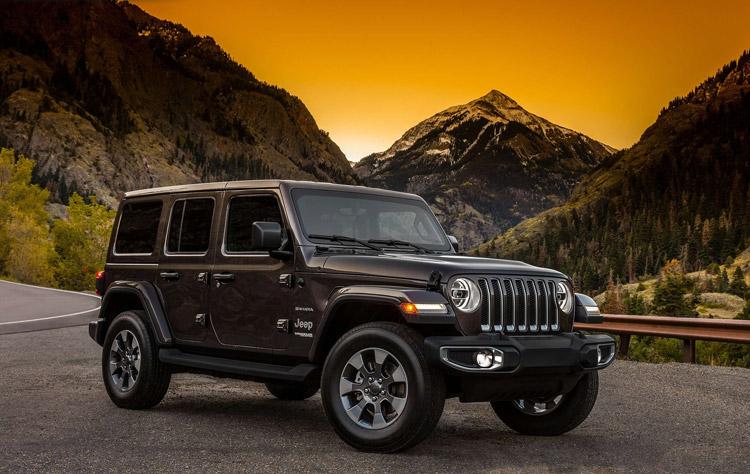 The famous exterior features—boxy shape, keystone-shaped grille, and round headlamps and square tail lamps—are still in place. Also, the Wrangler remains a body-on-frame ride, with solid front and rear axles to withstand the roughest of driving surfaces. There will be a variety of door, top, and windshield combinations to keep off-road driving purists more than satisfied. And while there remains a manual transmission and manually-operated four-wheel drive system to maximize off-road ability, an electronic full-time drivetrain is also expected for those who want more operational convenience.
However, what is expected from the new Wrangler is more aerodynamic performance than past iterations. Indeed, some of the recently-released photos confirm that drivers would have the ability to remove the side doors and roof, as well as fold down the windshield. Also expected are more safety features, new advanced technologies, and a trio of engine choices, which comprise a 2.0-liter 4-cylinder turbo, a 3.6-liter V6, and a turbodiesel-powered 3.0-liter six-cylinder.
Additional images and complete vehicle information on the 2018 Jeep Wrangler will be available on November 29 at the Los Angeles Auto Show. Chrysler is expected to begin production of the vehicle before the end of 2017, and a pickup version of the Wrangler will be made available for the 2019 model year.