If there's one crossover that is polarizing right now, it is the 2019 Chevrolet Blazer. Inspired by Camaro but designed to still serve as a family mover, Chevy decided to resurrect a badge that once stood for off-road fun and freedom. Today that same Blazer name represents a new form of driving freedom for a new generation looking for a fantastic road trip experience while looking sharp and delivering just enough sport to make you forget for a moment that you are driving a mid-sized crossover.
We set out from San Diego to visit Palm Springs, a quick 2.5-hour, 140-mile trip that would take us through backroads, over mountains, and even a bit of high-speed desert on the way back.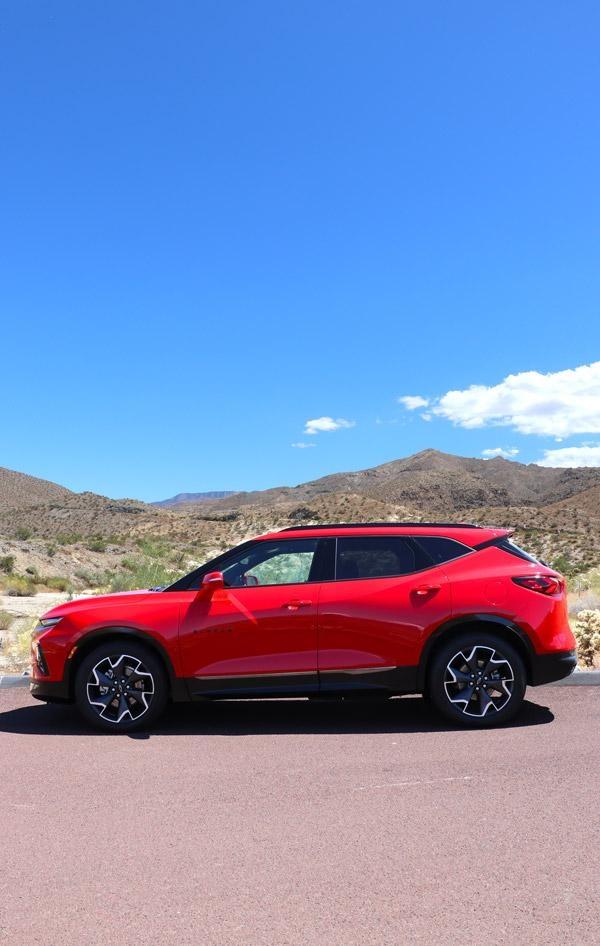 While the 2019 Blazer starts at an MSRP of $29,995, the RS "Sport" trim jumps up to $41,795 and quickly approaches $50,000 once you add features like the Rear Camera Mirror, Enhanced Infotainment Screen, Sunroof etc. That's a whole lot of money for a mid-sized SUV but it's also a whole lot of car that will deliver an experience that is unlike anything else in the segment. The closest spiritual competitor is the Ford Edge ST and while I enjoyed driving that ... I could only think of how much more fun I'd be having if I was driving the Blazer RS instead.
The Blazer RS features a 3.6L V-6 with a nine-speed automatic transmission and optional a dual-clutch AWD. Horsepower is 308 at 6,600 RPMs with Torque rated at 270 lb-ft at 5000 RPM. Fuel economy for the FWD is 20 / 26 with a combined 19.4 MPG.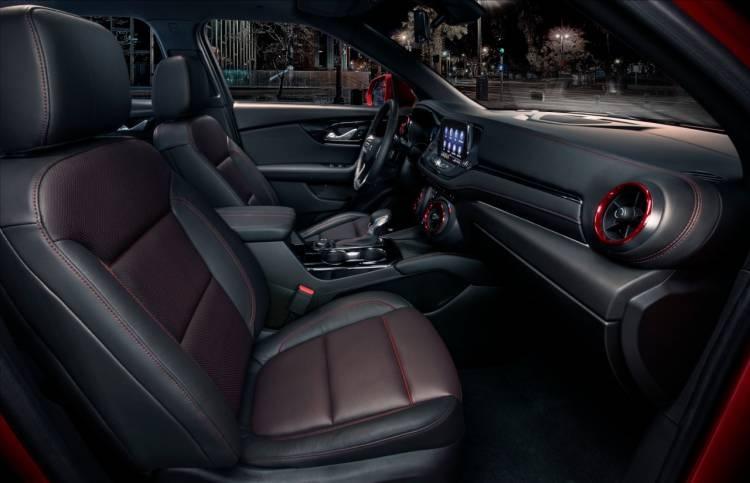 One of the areas where the Blazer RS really shines is the interior.
Traditionally, Chevrolet interiors have a reputation of being fairly plain but the new design language - and especially in this model - really takes a much bolder tone. Camaro fans will notice that the air vents are lifted directly from the Camaro and the dashboard itself is strongly inspired as well.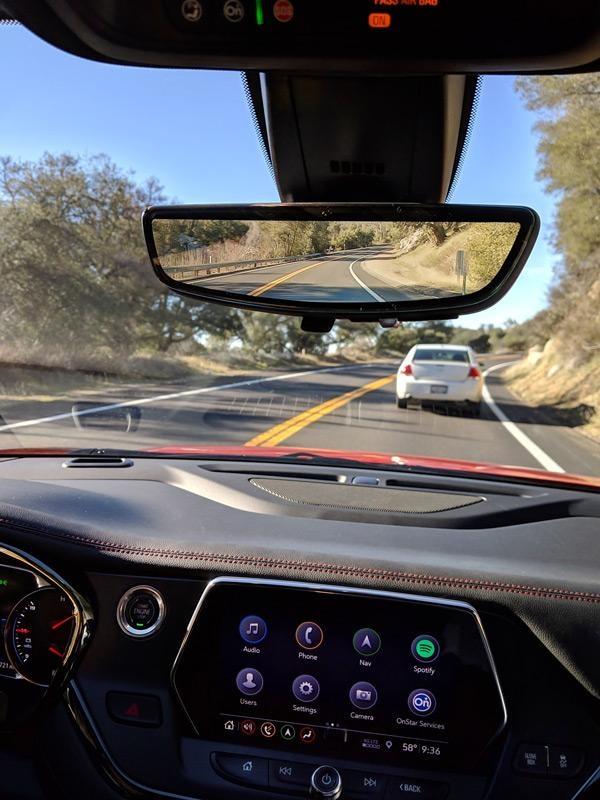 One of the most important things for a successful road trip is visibility and comfort for the driver to reduce fatigue. The 2019 Blazer RS has pretty much every safety feature you can imagine. It also includes adaptive cruise control and a rearview camera system that can help improve visibility even when you might have bags in back blocking the window. These two functions make road tripping the Blazer RS a joy.
Additionally, the Blazer has a version of the same camera system that we LOVE on other vehicles too. This makes the Blazer super easy to park as well as maneuver in tight spaces, whether parking lots or drive-throughs.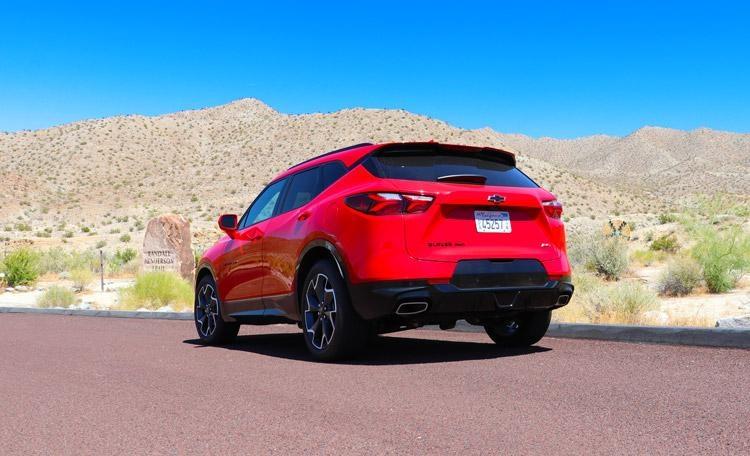 While I knew going into it that I was going to love the Blazer since I'd already done the first drive earlier this year, after several hours sitting in the seat - how was it going to feel.
I'm happy to say that both the front and rear seats were a good experience. While certainly, this car is the most fun pulling you around corners and tight turns, it is also a great cruising car. Sometimes it's overlooked just how the car makes you feel since we focus on specs and statistics too often. That's where the Blazer RS really shines.
It looks and feels right. It's sharp but not garish, it's the sorta car that is going to turn heads because while Blazer RS is unmistakable as a mid-sized SUV it stands out from the crowd. That's something I appreciate every time I see one driving down the road and wish it was me behind the wheel!