We've been fans of BLUETTI power stations for a couple of years now, but what most of you don't understand is that it goes deeper than simply the fact that I enjoy working with the team there as they are focused both on innovative technology but also developing products that help make lives better. I'm also an active user of their technology and about a year ago they also provided my father in lawn with one of their EB3A power stations to help him main his ability to use his CPAP machine despite an extended power outage due to a winter storm.
While they probably would have preferred me to write this article for them a few months ago, sometimes I think a more personal review makes a bigger impact.
For those who follow me on Facebook and Instagram, you know that we've been living out of his house in Ohio for the past few weeks to support him as he fights for his life in an ICU due to pneumonia. At this point, it is in god's hands and his own will to survive. However, I don't know if he would have made it this far if there had been another extended power outage without having something to help back him up like the EB3A did.
In fact, what I've learned over the past few weeks is that even at the hospital - they have a battery backup for his ventilator there as well.
So now I wonder why anyone who uses critical lifesaving equipment such as a CPAP, machine would ever risk their lives without investing in a machine like this. While power outages are more common in rural and disaster-prone areas where tornados, hurricanes, and floods can cause havoc... a winter storm with ice can cause quite a mess too. He was almost at the point where we were going to call fire and rescue to help bring him to a place where he could plug his machine in. Luckily that didn't have to happen and since then he's been able to sleep comfortably, knowing that even if the power goes out that he has BLUETTI backing him up.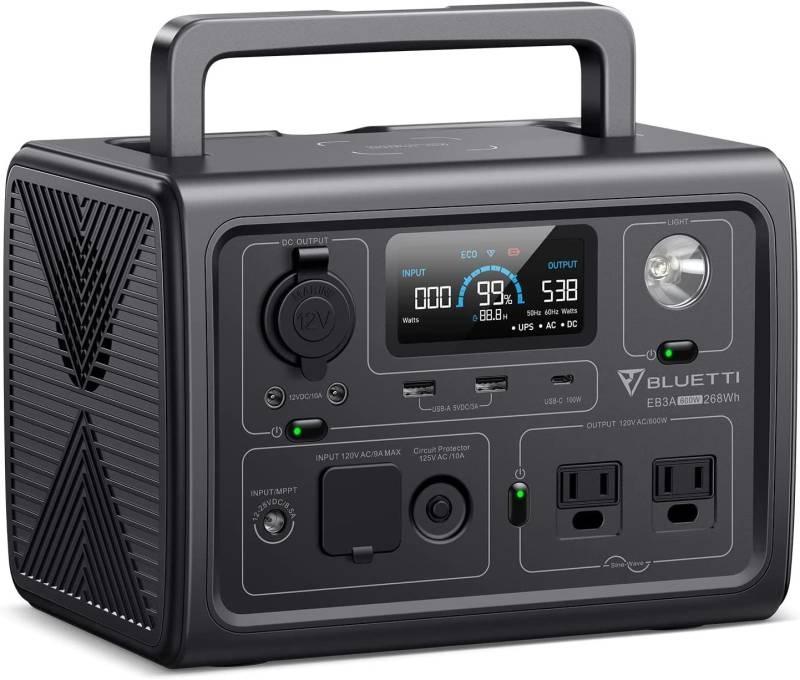 About The BLUETTI EB3A Power Station
The BLUETTI EB3A Power Station is perfect for backing up your home medical equipment such as CPAP machines.
It has a convenient carrying handle for easy mobility from room to room, and a large display so you can track the charge levels. It has 600W AC Pure Sine Wave Inverter (1,200W surge) and 268Wh Capacity with 430W Max. Fast Dual Charging (Solar+AC). Thanks to its LiFePO4 Battery with 2,500+ Life Cycles to 80% it recharges quickly and easily in six ways: AC/Solar/Car/Generator/AC+Solar/AC+Adapter. Not only that but you can charge multiple devices at once with the 9 outputs available. This means that when the power goes out - he can also keep his phone charged and maintain contact with us or call for help if needed.
You can also take advantage of the Smart Control & Monitor in the BLUETTI App, and have a maximum solar input of 200W. All in all, this product is easy to carry, fast charging, safe, reliable and cost-effective – making it an ideal choice for anyone that might be worried about how they will breathe when the power goes out!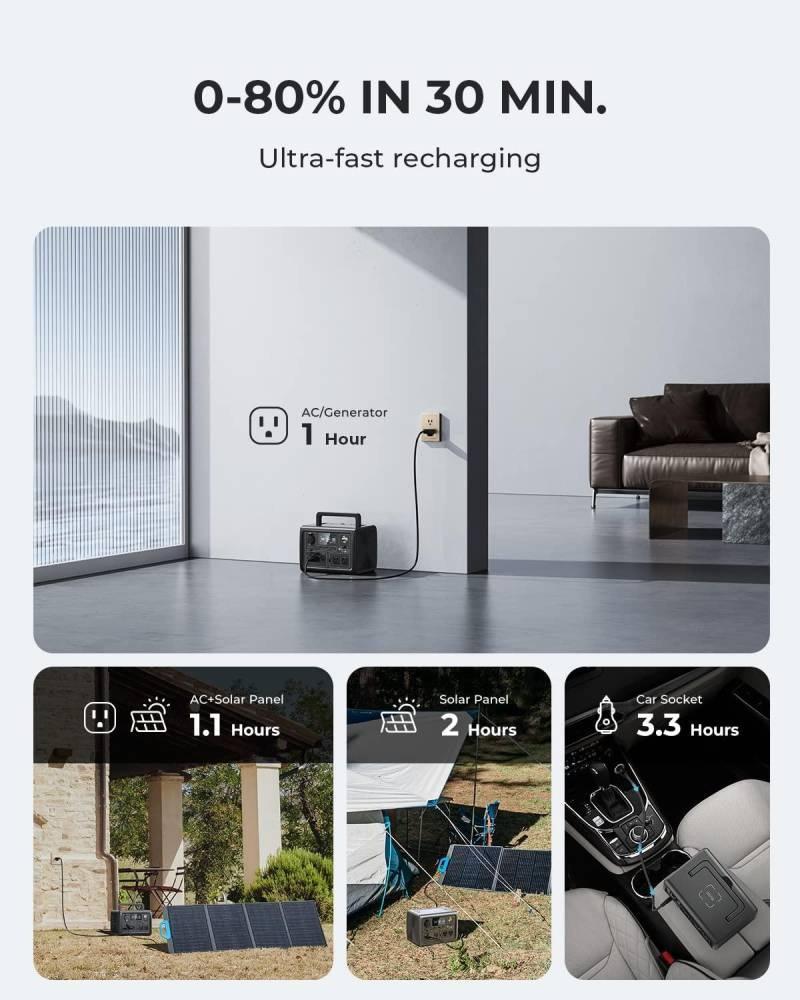 Finally, from a practical matter, what I love about the EB3A is that even if the power is off, he can still charge the batter in about three hours by connecting it to his car and driving around. This means that short of a complete inability to get fuel he will be able to continue re-charging his battery and being able to use it to power his CPAP night after night until power is restored.
Battery Power Stations Can Save Lives
The marketing folks for battery power stations like this tend to focus on pretty pictures and fun scenarios like preparing margaritas on the tailgate or providing power to watch movies at your campsite. BLUETTI is a brand that I would trust in those scenarios too! However, when it comes down to deciding to spend money on a battery power station like this, I know I can't always justify spending the money just to watch Netflix in the forest. On the other hand, being able to have someone able to continue breathing properly even in the aftermath of a storm is quite literally spending pennies to avoid thousands of dollars in medical bills if they have to be rescued or worse if those doctors arrive too late.
You can buy the BLUETI EB3A Portable Power Station on their website or over at Amazon.com too.