I don't usually talk about sex, but for the past few months I've been enjoying great sleep in a Reverie Sleep System. The reality though, is that sleep isn't the only thing that we do in our bed and I'm sure that's true for most of you guys as well. When selecting a bed there are so many options and how comfortable you are laying down to sleep isn't the only thing to consider …
Memory Foam vs Springs vs Foam Coils
Most people have experience on a traditional spring mattress and so I'll use that as a baseline. Generally spring mattresses provide a nice bounce but they can sag over time. On the other hand, Memory Foam can be incredibly soft and forms to your body to provide a very restful sleeping experience. Prior to my Reverie bed, I had a memory foam mattress and while comfortable to lay in – I found that there was no "bounce" to it (by design). This turned into a negative when it was time to have sex or generally just to roll over and kiss each other good night. That same body contouring that made it so comfortable to lay on was so soft you sank into the bed and that's all folks.
On the other hand, I've had a great experience with Reverie since they use their DreamCell latex Foam Coils. These provide a very comfortable foundation to lay on (similar to what I experienced with memory foam) … but still provides enough support and a little bounce. It also provides plenty of support for when you just want to lay back and fall asleep.
As a result, those activities other than sleeping have been much easier to enjoy …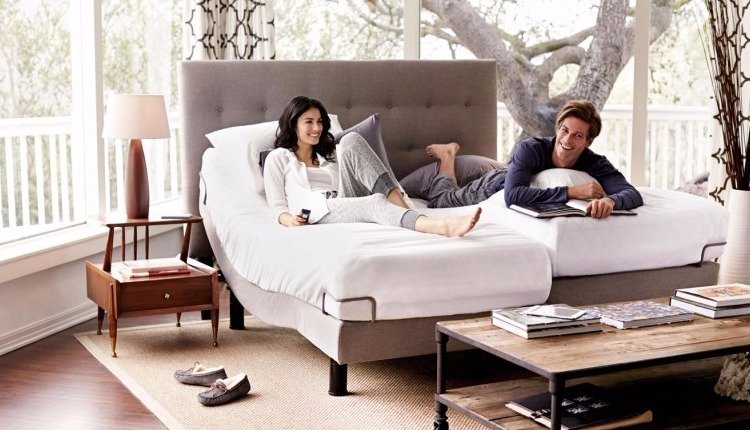 Traditional Bed Frame vs Adjustable Foundation
This was the first time we had an adjustable mattress and I absolutely love it. Previously we simply had a frame for the box spring to lay on, but now we have the Dream Supreme sleep system. Not only I can raise the feet and head, but it also has a vibrating function, nightlight, and the remote stand has a extra power plugs and USB charging ports.
This makes the bed great for laying in and watching TV or reading a book. Luckily I haven't been sick so far this year but this is going to be super good for sitting in with a bowl of soup while watching Netflix!
Split King or King Sized Mattress?
This was a bigger decision – on one hand, you have the ability to adjust your bed based on individual preferences … but on the other you have a chasm between you. As I don't have full experience with a Split King, I can't say first hand. However we chose to go with a traditional King after talking with friends who had one. They shared the potential for remotes, pens, and magazines to get lost in the space between the mattresses. Also – hands, feet, and knees can also slip into that spot and that's going to ruin the moment!
That isn't to say that Split King would be bad - certainly there's a benefit to being able to control your own mattress but it wasn't right for us.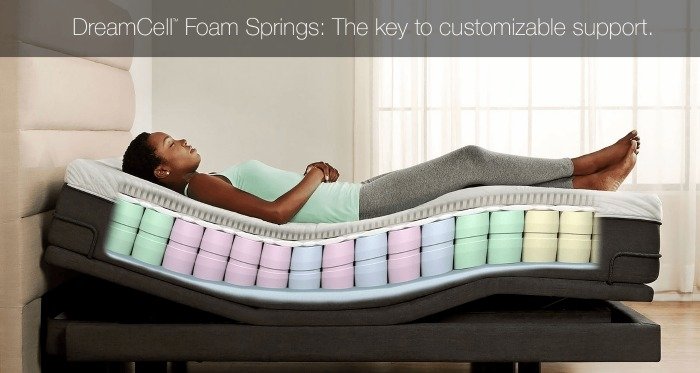 Can You Adjust the Firmness?
For the most part, you pick a mattress based on how firm it is and that's what you are stuck with for the next several years. Sure, there are some mattresses that can inflate and adjust so both of you are happy – but with Reverie's foam coils you can actually adjust each individual side to be more or less supportive in the head / foot / midsection just by rearranging the coils.
This means that should your wife become pregnant or you gain / lose weight the mattress can adjust with you as well.
Prior to this experience with Reverie, I've always looked at buying a mattress as an easy decision. Simply go to the store, sit on a couple different models and then pick the one that's the most comfortable. Now that I've had the experience