It's back to school time and as I look around, I see so many cool things that the kids today have that I wish I did 20 years ago. Probably the biggest change I see is that everything today is digital and it isn't just a laptops. The kids today have tablets, photo frames, music players, digital cameras, and probably other devices that I'm just not cool enough to know about. Despite our age differences, there is some wisdom that I'd like to pass down to our kids and to the young guys out there to help them become King of the Campus.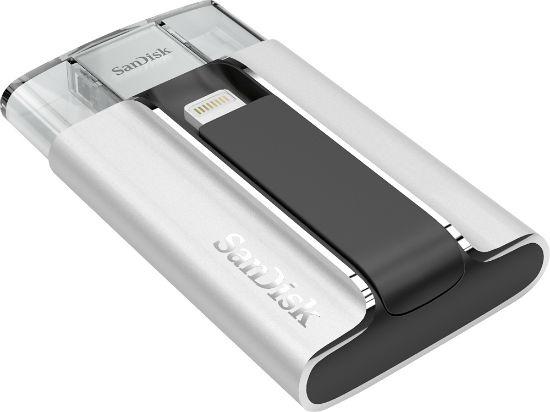 Back Up Your Work!
I still remember one year when I was working on a paper during finals week and the power went out. At the time, most people had desktop PCs but I had a laptop and was one of my only friends who didn't lose their work that night. Chances are you won't have that problem but disks still fail and unfortunately things still get lost or stolen. While I always encourage people to use online backups, it's a great idea to also have a physical backup - especially for things like presentations and video projects.
With this SanDisk iXpand 64GB USB / Lightning Flash Drive you'll be able to back up stuff off your Apple computer or phone without trouble. Plus, it's great for being able to share large files with friends without having to send it over the internet. Price is $99.99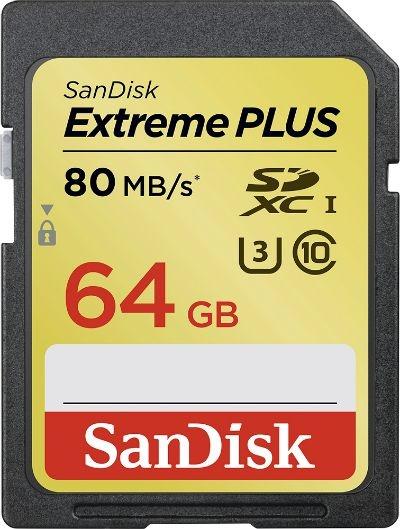 It's Always Good to Have a Spare Memory Card!
Maybe it's the boyscout in me, but you should always have an extra SD card with you. The feeling of working on a video or photography project and running out of space is a terrible situation to be in, but you can fix that pretty easily. Make sure to get one of these super fast SanDisk SD cards - they are 10X faster than ordinary cards and can transfer at up to 80MB/s with cameras and camcorders.
Plus, with a SanDisk Extreme Plus SD card, you know that you have the best card out there. It has been designed to meet the security, capacity, performance and environmental requirements for next generation devices. This means that it will still be working great ... even when you upgrade to the next best thing.
SanDisk Extreme Plus SD Cards range 16-128 GB and $49.99 to $249.99 depending on size.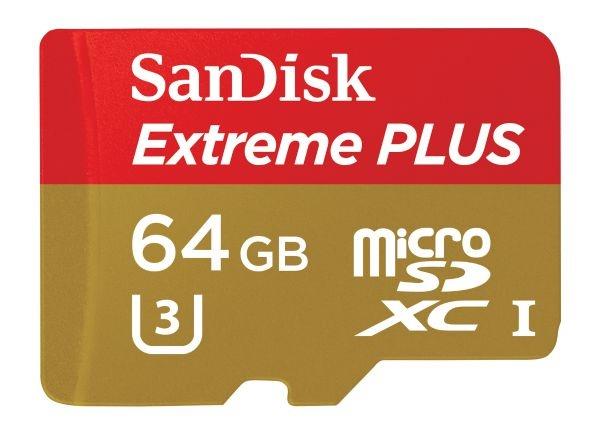 You Never Know When You'll Run Out of Space!
Sure, your phone probably comes with 32GB of space but if you like to take photos and video, you'll need the biggest and fastest card you can get. Like it's big brother above, this is super fast, with transfer speeds as high as 60MBs for smartphones, tablets, and action cameras. There's no worse feeling than being at that awesome party and having a cute girl you like want to do a selfie with you ... only to find out that your camera doesn't have any memory.
Don't be that guy, make sure to have plenty of space available ... you never know what might happen next!
SanDisk Extreme Plus SD Cards range 16-64 GB and $49.99 to $149.99 depending on size.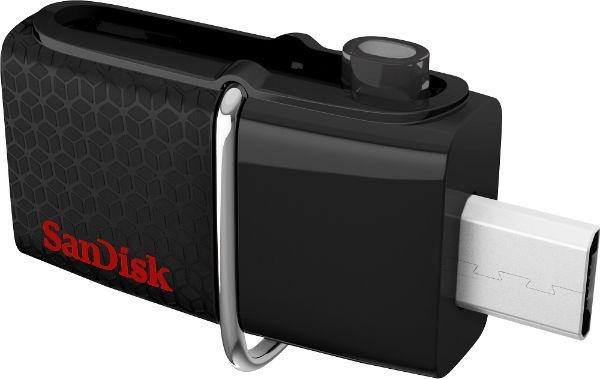 Not Everything is Wireless!
I've saved the best for last - this Dual USB Flash Drive is your key to being able to meet girls and save the day when all might otherwise be lost. Ok that might be an exaggeration but before I bought one of these a few months ago I hated having to get data off my phone to share with friends. Now, because it has both a standard USB plug for your PC and a USB plug for your phone it is SUPER easy to share photos, documents, and presentations that otherwise would have to be emailed.
While we live in a mostly connected world today, that's not going to be the case everywhere you go. What happens when you are in a brick lecture hall with no windows and the wifi goes out? Yeah - your fancy phone isn't so hot anymore. The same goes for downloading video shot on your phone and downloading it to your computer.
BTW It's also good for downloading extra music and movies to for those long cross country flights home to mom and dad. Just plug it into your phone and don't worry about finding space on your SD card.
For $49.99 on the 64 GB version, this has plenty of space for whatever you are doing.