Bluetti continues to innovate and bring new products to the market for power-hungry consumers looking for off-grid power solutions. There are times when a generator will work well but there are situations where you can't deal with fumes and a rechargeable battery system is the better solution.
With these new products, you'll have plenty of power for whatever you need from camping and tailgating to emergency preparedness. With the launch of Bluetti Power Week starting August 20 the company has some great offers ready for you guys.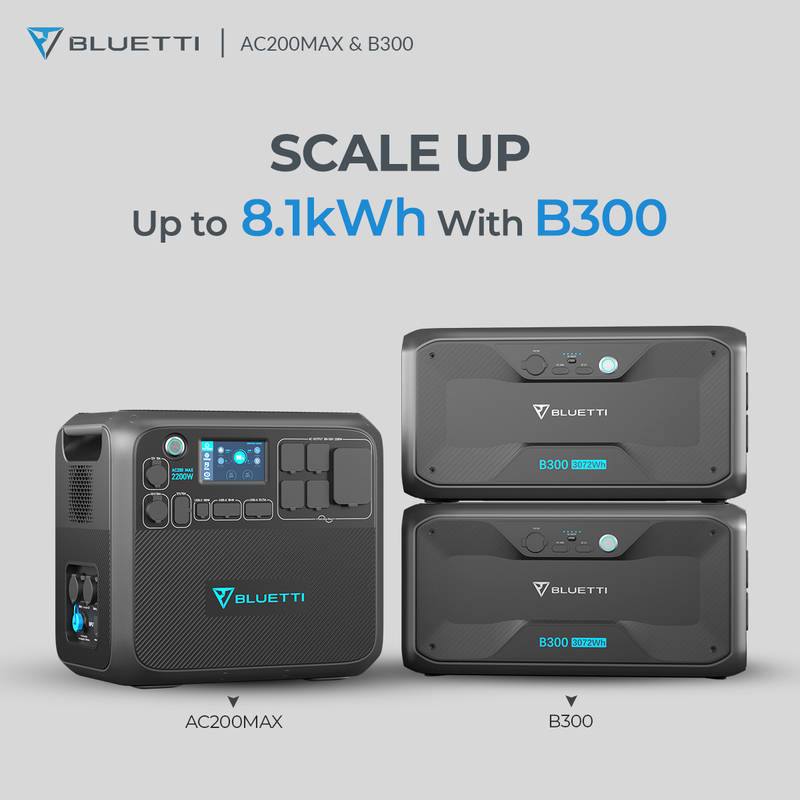 AC200 MAX and B230
The AC200MAX offers an upgrade to the AC200p and can connect with up to two B230 or B300 battery modules to boost the total capacity up to 8,192 Wh. Additionally, it will allow up to 900 watts of solar power input, an increase of 28% compared to it's predecessor.
Additionally the AC200MAX supports a Bluetooth connection that allows it to be controlled wirelessly with the new Bluetti Smartphone app available for both iOS and Android devices.
Bluetti AC200MAX and B230 are now available at Bluetti Power Week, Starts at $500 OFF, Click Here To Learn More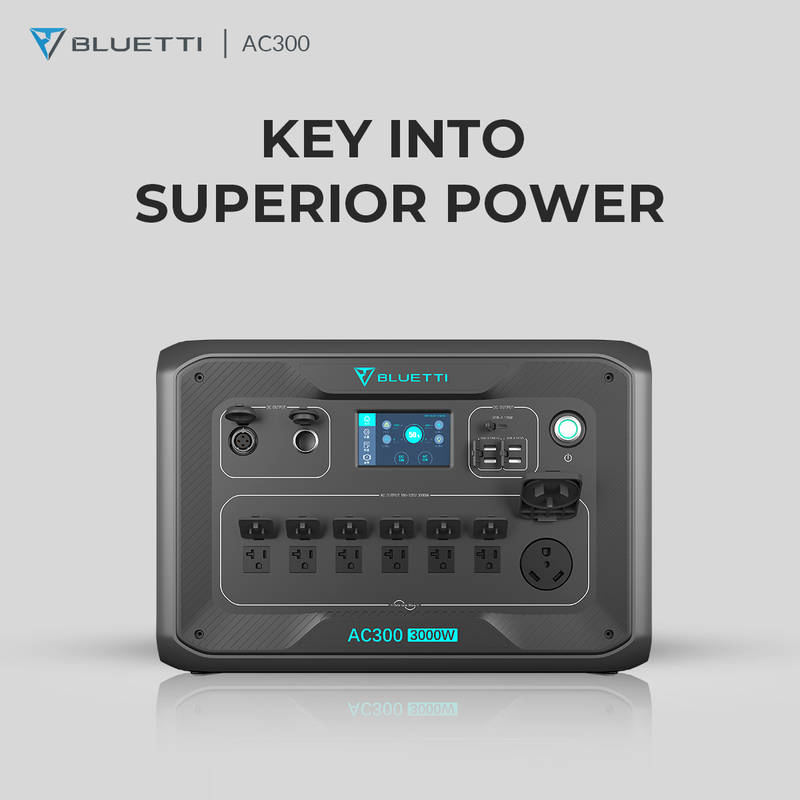 AC300 and B300
The next step up from the AC200MAX is the AC300 which features a 3,000 watt pure sine wave inverter and needs to be paired with at least one of the 3,072 Wh B300 battery units but can accommodate up to four of them for a massive 12,228 Wh of capacity. That complete system weighs 340 pounds but since it is modular, it is easy to transport as well as assemble without heavy tools.
When combined with the Fusion Box Pro you can actually combine two of the AC300 systems together to allow for 8 B300 battery packs and a whopping 24,576 Wh of capacity, enough energy to power a typical home for up to a week!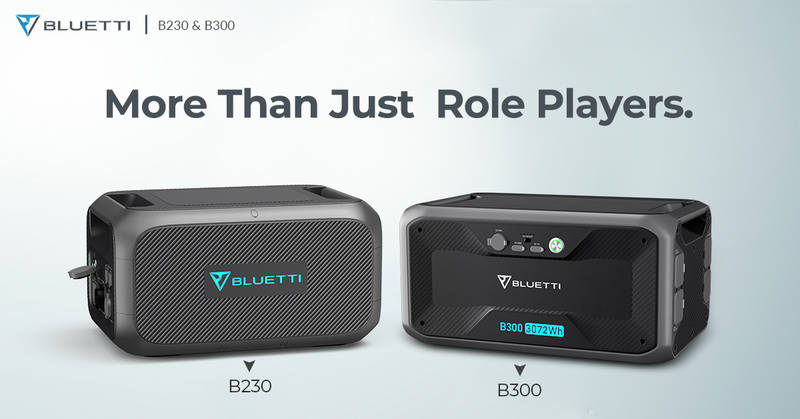 B230 and B300 Battery Modules
These battery modules - B230 and B300 - represent an industry first innovation as modular power products that can be charged and discharged as a standalone power module but also feature DC outlets, including a 100W USB-C, a 12V/10A car output, and USB-A ports as well.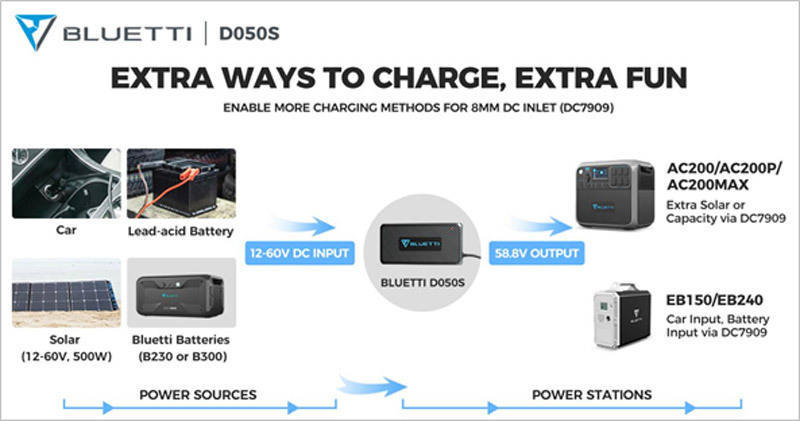 The Enhancer D050S
DC Enhancer allows you to use a variety of power input sources, including car, lead-acid batter7, solar panel, or Bluetti Batteries (B230 or B300) to charge the AC200, AC200P, or AC200MAX as well as the EB150 and EB240. When paired with solar panels, the Enhancer can boost the solar charging rate of your AC200P up to 1200W. This means you can effectively charge up the 1700Wh/2000Wh unit in 2~2.5 hours with prime outdoor sunshine.
Owners Of Older Bluetti Products Can Use The Enhancer Too!
Owners of the older Bluetti products - AC200P or AC200 can use the new Bluetti DC Enhancer too. The company is offering these customers will be able to get the cable to connect the two units for free.
For example, the AC200P or AC200 can take one battery module via its solar input port with a converter cable.
However, with the additional help of the DC Enhancer you can now add an extra battery module to the 500W AC inlet. Doing this will add a total of 6144Wh (two B300's) additional capacity to your current Bluetti unit!
For more info about other deals that are part of Bluetti Power Week promotion make sure to visit their site.