Braun sent me this razor for Father's Day and I love it. At a certain point in life, every man deserves a great razor and this is pretty much it. Not only does it cut great, but it feels fantastic in the hand and comes with those extra items that take a product from a 7 to a 9. It even works great when I skip a day, without pinching and pulling like my previous model did.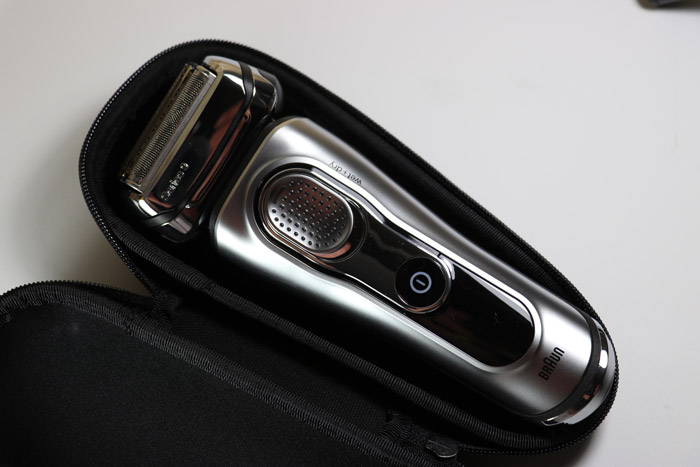 For guys who love to travel, this is a great product because it comes in a nice case so you don't damage the razor - but also so you don't get trimmings all over your backpack or briefcase.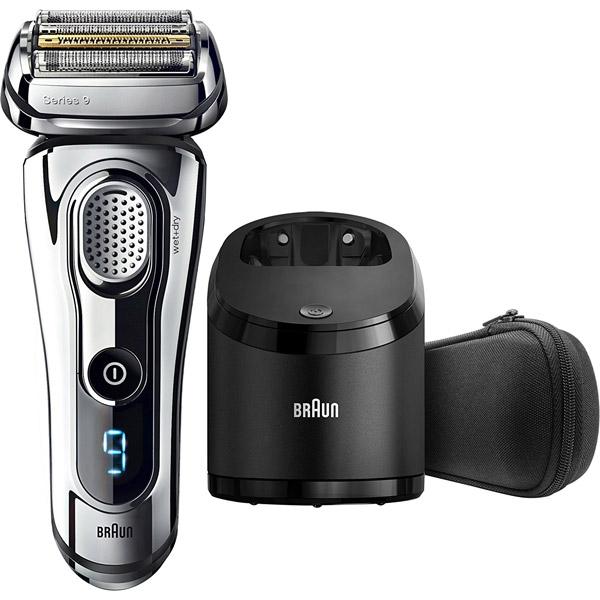 Of course, a great razor is more than just looks. The Braun 9290cc features five shaving elements that are designed to capture more hair per stroke so you don't have to run the blades as often. This leads to less skin irritation as well as a more clean shave. Not only is it designed to capture more hair, but their SyncroSonic Technology monitors performance and adapts up to 160 times per second so it can provide extra power where it's needed.
It's also easy to keep clean and lubricated since it comes with a 5-action alcohol-based Clean and Charge station to clean and lubricate the blades while also charging the razor itself. While this is a great addition, for those of us with limited bathroom counter space, it proved to be not practical. Ultimately, I was granted space on a higher shelf by my wife so I guess that works. Luckily you can still charge the Braun 9290cc through the standard power adapter as well. However if you are investing the nearly $300, make some space to use it properly - it's worth it!
It's no wonder that this razor won GQ's Grooming award as well as been voted best electric razor by various other sites around the world as well.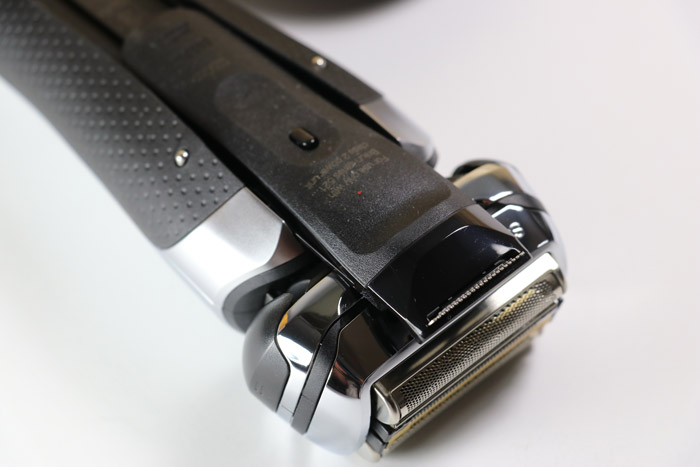 This razor really feels great over my face and the foils as well as the head tilt and flex the way I need them to, without any effort. My only complaint is that I feel like the trimmer on the back could have a bit longer blades or something. Compared to other razors I've reviewed, it felt lacking and just wasn't up to the same level as everything else on the razor.
There are five elements that come together on the head to create a great shave. These include:
HyperLift and Cut Trimmer to lift and cut flat laying hairs.
Direct and Cut Trimmer to align and cut hairs growing in different directions.
Protective SkinGuard to smooth the skin allowing the foils to shave closely without irritation.
2x Opti-Foil to cut the hairs closely.
10-D Fexible Shaving System that has a head that is able to pivot in 10 different ways to adapt to your face and provide more surface area to the head of the razor.
At approximately $300 ($324 MSRP but cheaper at retail), this is not a cheap razor but it absolutely feels premium and is as comfortable as it looks. Shave quality wise, it takes some time to adjust to any new razor but my initial impressions are positive.
The Braun 9 Series 9290cc can be purchased on amazon.com or you can learn more about it from Braun's website.