I love exploring new apps for my phone, but one of the challenges is finding the right apps from the right developer. Frankly the permissions that some ask for is a bit scary when you don't know if the developer is a hacker sitting in a dark corner of the world waiting to steal your stuff or a reputable developer with thousands of employees worldwide. Of course, you'd recognize a name like Yahoo, Apple, or Google - but what about Baidu. No? Me neither, but they make some great apps to make your smart phone even smarter.
Baidu was founded in 2000 and launched what has become the dominant search engine in China a year later. Since 2011 though, they have become a world-wide leader in developing apps and smart products. This includes DU Batter Saver and DU Speed Booster - each were listed as the #1 Android tool apps in more than 10 countries! That's quite an accomplishment for a brand that frankly most Americans have never heard of.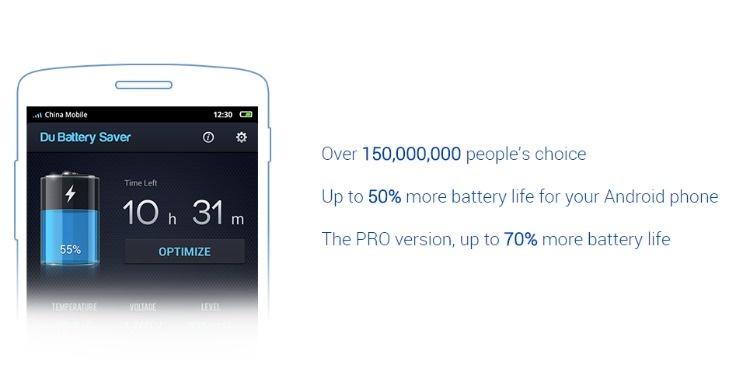 DU Battery Saver
For some reason, manufacturers are obsessed with making phones thinner, despite the sacrifices to battery life. DU Battery Saver helps to extend your batter life by up to 50% for the free version and 70% for the Pro version.

It does this through a combination of tweaks including: Phone Cooler that monitors the heat of the device to identify if there are too many apps running (and then optimizes them) and Notification Saving where it seeks out apps that reside in the notification bar and send you alerts.
Of course, it also has a comprehensive optimization mode that will monitor your phone and suggest other app-by-app tweaks to make your battery last that much longer.

DU Speed Booster
On the other hand, if your phone isn't fast your batter is going to wear out faster since it takes longer for you to get stuff done. This leaves you with two options 1) buy a new phone 2) clean stuff up.
Unless you are made of money the first isn't an option except maybe once or twice each year and besides an app is always going to be cheaper than buying a faster phone. With DU Speed Booster, you'll be able to speed the phone up by up to 60%, and make more space on the phone by clearing out junk files.
Plus there's even a game mode that can help concentrate system resources to support smoother game play and boost FPS.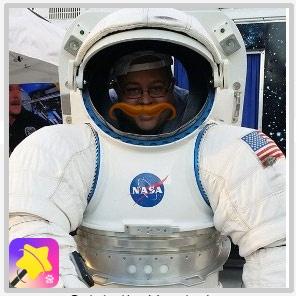 If that wasn't enough, Baidu Mobile is also helping to support Men's Health as part of their Movember campaign. For every social share done through their Moustache Studio app that's tagged #DuGood they will donate $1. You can learn more about it on their Facebook page.
To learn more about Baidu Mobile please visit their website or follow them on Facebook. There's a ton of other great apps that they make so you can also just check them out on iTunes or Play Store.