Sure, it's the start of summer here FINALLY! But have you ever wondered how people up north ... you know ... cold climates like Finland ... or Chicago ... do backyard BBQs in the winter? No, I hadn't either but then I found out about the concept of a "Scandinavian Grillhouse" that is being promoted by Arctic Spas. Simply put, this is AWESOME ... it's litterally a house built around a central grill so you and your friends can cook, party, and keep warm all at the same time.
Plus, it just looks super cool (or should that be hot?).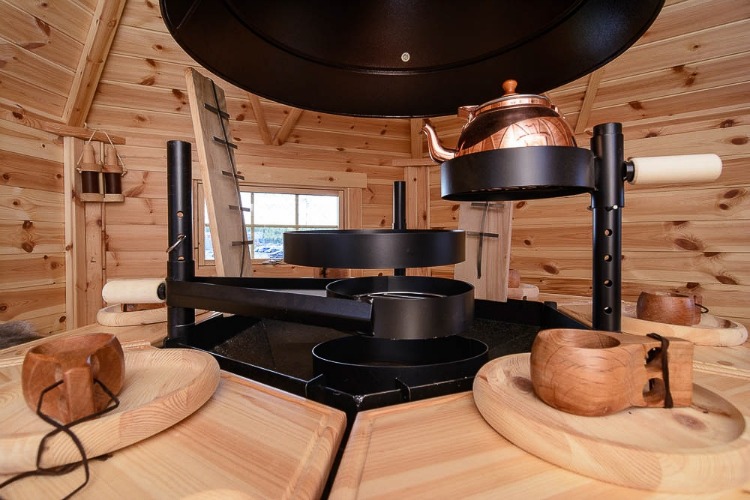 The Grillhouse package comes complete with benches, 6-sided grill with three cooking levels, lap tables, salmon grilling boards, frying pan, tea pot, guest book, beer-noculars, wooden cutlery, mugs oven mitts, a thermometer and even a wooden clock.
Oh yeah, and you even get reindeer skins to complete the Scandinavian feel of the whole thing!
I can't believe how complete this kit is and frankly this could be a fun "clubhouse" even in the summer :)
So who's ready to get grilling?