Thank you Pull-Ups® for inviting me and my daughter on an exciting and fun day to the Disneyland® Resort in Southern California for the Pull-Ups® #PottyPartnership launch party. This was truly the highlight of her young life. We had the opportunity to spend a day together at Disneyland® Resort in Southern California and try out the new Pull-Ups® Training Pants, plus she got the opportunity to meet tons of her favorite characters! This event was not only fun, but the activities for the kids were educational and designed to reinforce their unique Potty Personalities. My daughter's results were part "Owl" part "Squirrel". Thank you Walmart for helping make this happen.
Let me begin by saying I am a first time father with a 2 & ½ year old girl who is intelligent, high energy and stubborn in her ways. I was quite anxious about her moving into this new stage in life (potty training) and feared I would not have the energy and willpower to successfully navigate the challenges, pitfalls and emotional turmoil. Everything I have heard and read leads to the conclusion this may be the first big roadblock as a parent and can strain the family unit as much as it can your toddler.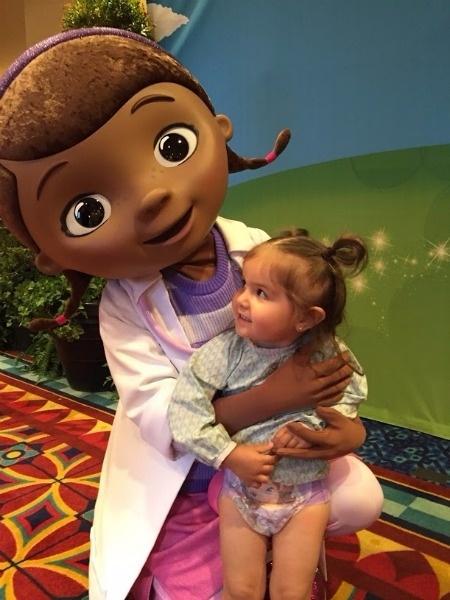 The good news is there is help out there for the parents with potty training aged kids, and it starts here. Pull-Ups offers online tools for the parent to assess their child's readiness to potty train through the potty readiness quiz on the Walmart site. There is no right time to start potty training, both the parent and the child have to be physically and emotionally prepared for the journey as it doesn't happen overnight.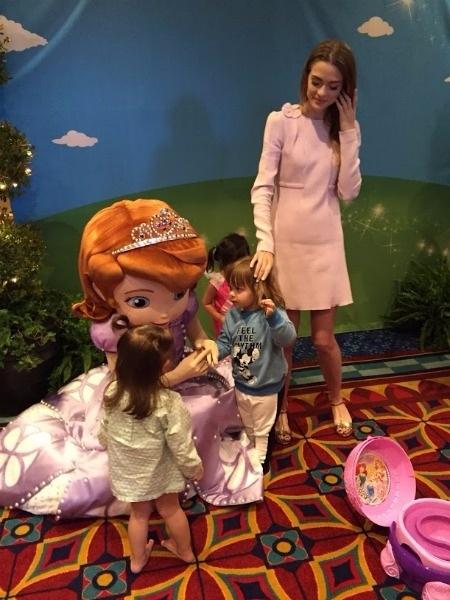 Being ready is one thing, but where do you begin? Pull-Ups® has an additional online resource you may want to check out. Dr. Heather Wittenberg, is a child development expert, who has partnered with Pull-Ups® to help develop the Pull-Ups® #PottyPartnership. The program is tailored to work with each child's unique personality and learning schedule. It allows you as a parent to partner with your child throughout this major milestone in life, setting a foundation for how parents and children will tackle big challenges as a team in the future as well.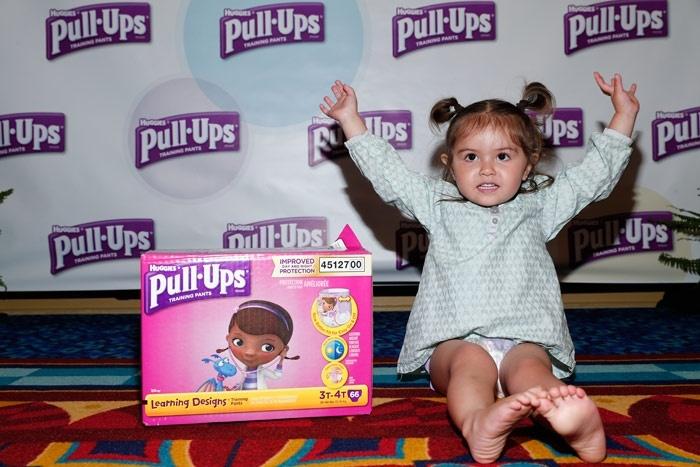 Simply complete the potty personality quiz for your child and begin your journey together through education and understanding.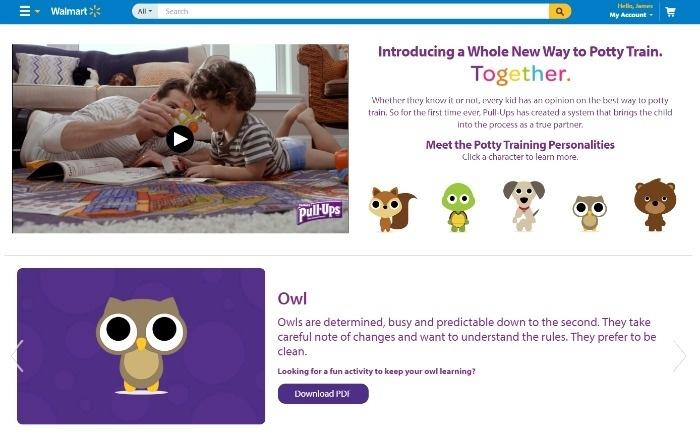 You can find more info on the potty personalities on the Walmart website.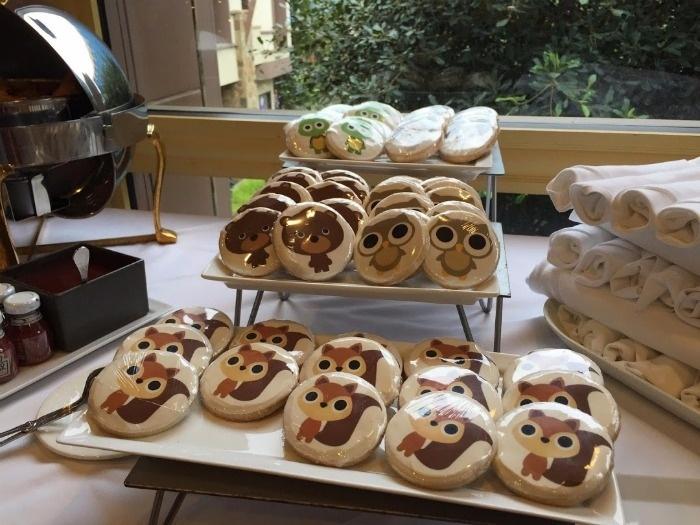 I had the luxury of meeting Dr. Wittenberg at the Pull-Ups® #PottyPartnership party and was able to discuss my daughter's potty personality directly. My daughter's potty personality is part #Owl and part #Squirrel. Knowing this allows me to better understand her personality and how to encourage her towards proper potty training. At the event, there were learning stations based on each of the five potty personalities, with activities that complemented and reinforced them. The event was well planned, organized, and largely successful. The coordinated effort of the Pull-Ups® team along with host Disneyland® Resort in Southern California were phenomenal. The excitement generated by the Disney characters fostered enthusiastic learning at each activity station throughout the day.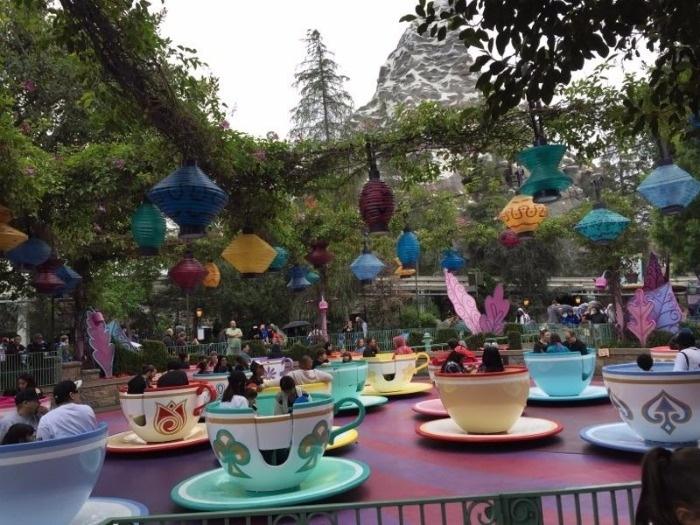 After the event, it was off to the Disneyland Park for an afternoon of fun and adventure with my daughter who was now equipped with Pull-Ups® training pants. Having a better understanding of my daughter's #Owl potty personality and unique take on potty training, along with the confidence my daughter was comfortable with her new Pull-Ups® Training Pants allowed us to have a relaxed, care-free, and fun-filled afternoon. In the fast-paced environment of Disneyland where lines are everywhere, it was essential to have my daughter be able to quickly use the restrooms. Thanks to Pull-Ups®, not only was my daughter excited to wear them, but it allowed me as a father a quick and easy way to assist her in using the "big girl" bathroom.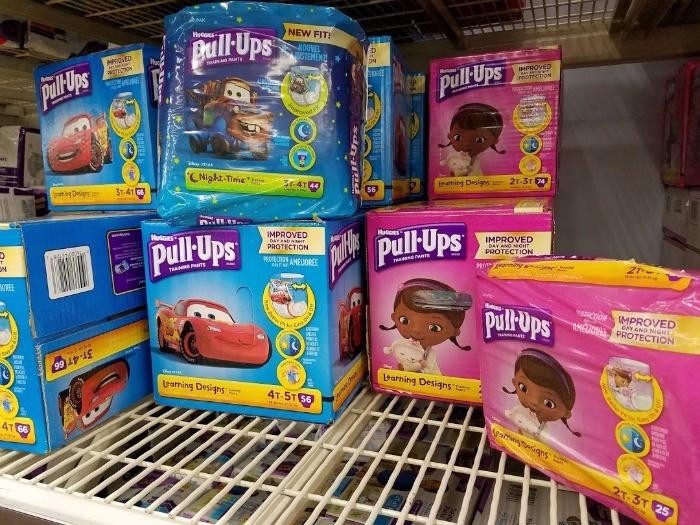 The following day, my wife and I decided to make a quick trip over to Walmart® to pick up a couple packages of the Pull-Ups® Learning Designs® training pants and other items. We love shopping at Walmart because there is always a great selection and good prices on everything we need from food and clothing to baby supplies - including Pull-Ups®! There were plenty of Disney themes to choose from and conveniently available in all sizes.
While we were there my wife and I also went shopping for clothes and food for dinner (Walmart's deli always has some tasty quick to serve options!). We also picked up a new Xbox game and a bottle of wine to celebrate the new understanding for our daughter's potty personality and how we can work together with her to have a positive and successful #PottyPartnership.
What a great weekend, thanks again to Walmart, Pull-Ups® and Disneyland Resort in Southern California!