For years we've relied on "the free phone" from your carrier, or a retailer offering to sell you a phone tied to a service plan. For the past two years though, I've had the pleasure of using unlocked phones that I get review units. Typically, these come with no sim card and since it's unlocked I get the ability to insert my own and use it without any issues. Now you can do the same!
Benefits of an Unlocked Phone:
No contracts, interest, or payments: the simplest benefit is that YOU own your phone. It's yours and there's no contracts or payments to worry about. If you want to buy a new phone you just go out and do it. I know it's shocking, but that $800 phone you might get for only $30 / month might actually cost you more than the purchase price and that sucks!
No carrier bloat: carriers make money buy loading your phone with extra software that you might not need or want. Often times this extra software can slow the phone down and at least takes up valuable space that you could otherwise use for your favorite apps, photos, music, and video.
It's YOUR PHONE: with most phones you have to worry about turning it in at the end of the contract, but when you own your own phone it's litterally yours. This means you can customize it by engraving it of you want to. While this may ultimately reduce trade-in value, you can worry about that later if you need to.
Easier to modify and update your software: Certain apps require an unlocked phone to operate. Carriers typically block access to your phone since they don't want you messing with things. However, certain apps that enable tethering or network security require an unlocked phone to operate correctly.
Makes travel easier: While not an issue for many people, by having a phone that is unlocked it also means that you can slide a local sim card in when you travel. Instead of relying on expensive roaming plans, just buy a UK sim card and use their plan instead of the one back home.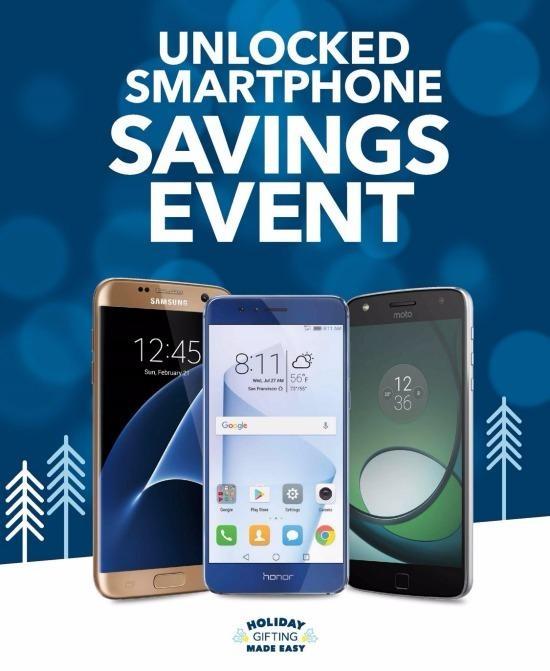 Luckily, Best Buy is running some great offers right now on unlocked phones from Samsung, Honor, Sony, Blue and Moto. Check out their page with more details or check out the individual offers below.
Moto:
Offer: Save $50 on Select Moto Mods with purchase of Moto Z Play · Valid Dates: 10/30/16-11/5/16
Huawei:
Offer: Save $50 on the Honor 8 by Huawei plus get a free case · Valid Dates: 10/30/16-11/12/16
Samsung:
Offer: Save $100 on the Unlocked Samsung Galaxy S7 edge · Valid Dates: 10/30/16-11/12/16
BLU:
Offer: Save $40 on the BLU Life XL · Valid Dates: 11/6/16-11/12/16
Sony:
Offer: Save $100 on the Sony XPERIA X Compact · Valid Dates: 10/30/16-11/12/16