This shop has been compensated by Collective Bias, Inc. and its advertiser. All opinions are mine alone. #FindReliefWithPrepH #CollectiveBias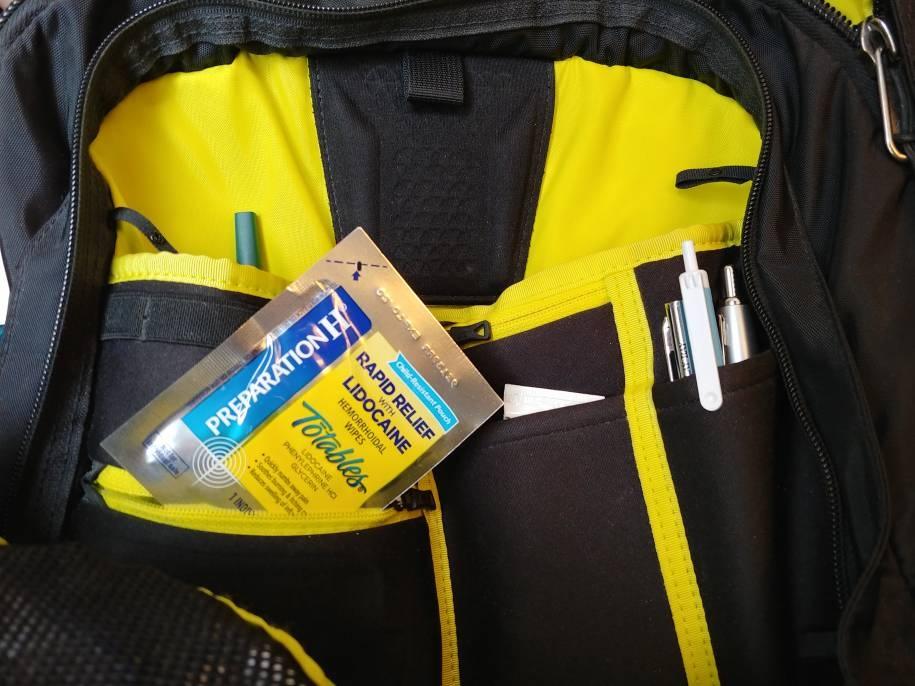 At a certain point, hemorrhoids are almost guaranteed to happen if you don't actively try to avoid them while traveling. Poor food choices, stress, too much sitting, and trying to go number two too quickly because you have more important things to do. All of these things can lead to hemorrhoids but PREPARATION H® Rapid Relief with Lidocaine Totables® and PREPARATION H®​ Rapid Relief with Lidocaine Hemorrhoidal Cream can help relieve burning and itching and help promote healing.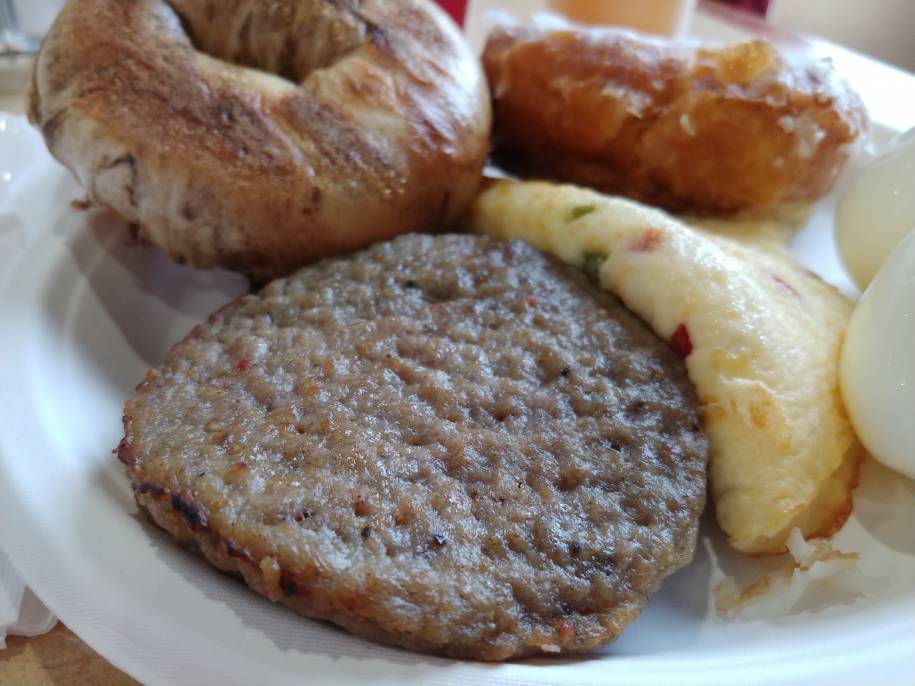 Making bad choices when traveling can do more than just be bad for your waistline and heart. Eating high-fat foods with limited fiber can really mess up your digestive system too. And that includes the end of the process too. After all, what comes in … must go out and you don't want to have to push too hard and "blow an o ring" as the phrase goes!

As men, we often keep things bottled up and don't talk about important health issues that affect us. Even if we do pay attention to what we eat and remember to avoid pushing too hard, hemorrhoids can happen to any of us. Unfortunate we men generally don't talk about our health – much less butt health.

However, when things head south and you've got a "burning ring of fire" down there … you'll be happy that you know what to do to put those flames out.

When traveling though, basic things like sitting can become a real … well … pain in the … 😊

You might not think about things like:

Long cramped airplane flights

Sitting at a hotel desk working on a report due the next morning

Bumpy rideshare to the client's office

Uncomfortable boardroom chairs when everyone is looking at you and you need to be 100% focused

Hard wooden barstool while celebrating a job well done

All of those are part of traveling for business and aren't ever comfortable … now imagine sitting on an itchy, burning, hemorrhoid without any relief? No … it's not going to be comfortable at all.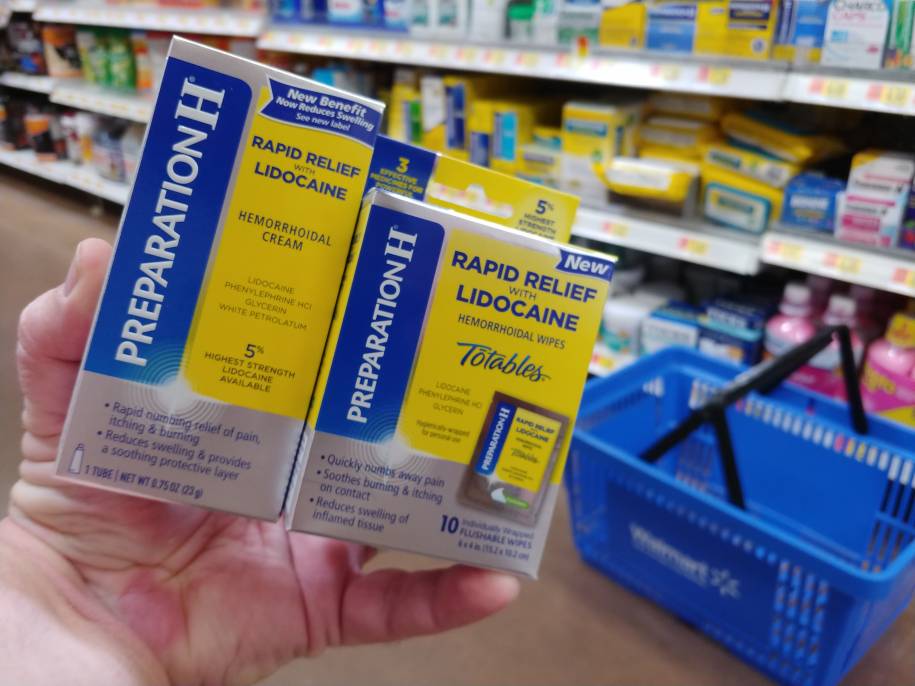 You can find PREPARATION H® Rapid Relief with Lidocaine Totables® and PREPARATION H®​ Rapid Relief with Lidocaine Hemorrhoidal Cream in the pain relief aisle at your local Walmart. Make sure to look for the new ones that include lidocaine since this will add pain relieving to the already great formula that helps soothe itching and burning.


I really like the fact that PREPARATION H® Rapid Relief with Lidocaine Totables® come in individually wrapped packets that you can keep in your pocket or bag without drawing attention. This is already an uncomfortable situation so that just makes things that much easier. Plus, the wipes are 100% flushable and septic safe so there's no worry about leaving anything behind except the wrapper.




]

While both products contain a similar formulation, for maximum effectiveness it's important to use each for the right application. For instance, the wipes are a great way for clean the area while soothing the area but then after you are all do, adding a bit of the cream to the affected area can provide rapid relief that will last longer.

For instance, you might want to apply some before you get on the airplane since sitting for hours at a time with hemorrhoids can be pretty unpleasant. Just make sure to bring a couple PREPARATION H® Rapid Relief with Lidocaine Totables® packets with you on the plane so you get some quick mid-flight relief if needed!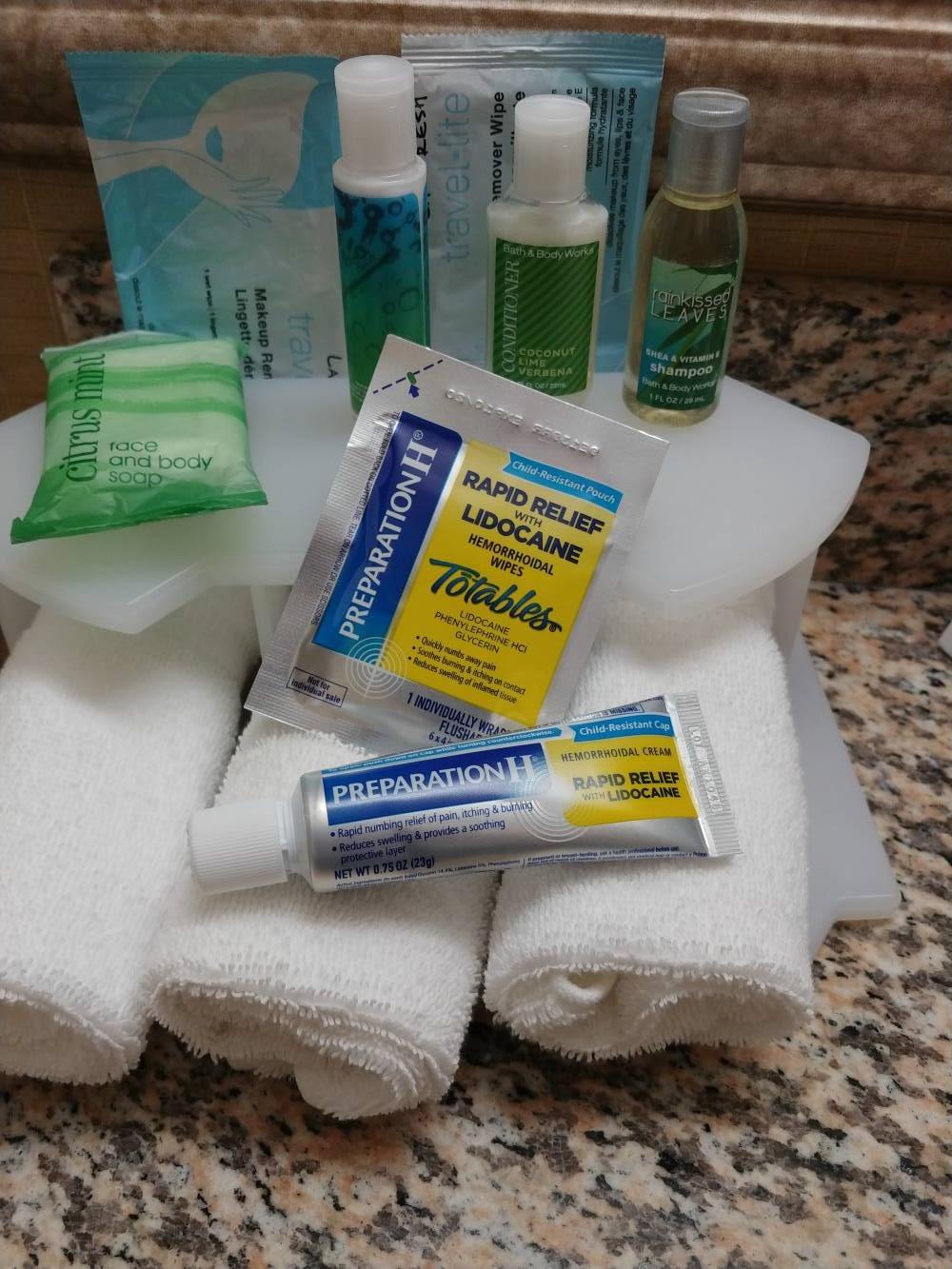 Plus, both PREPARATION H® Rapid Relief with Lidocaine Totables® and PREPARATION H®​ Rapid Relief with Lidocaine Hemorrhoidal Cream work great once you are back in your hotel room getting ready for a comfortable night sleep before heading out to explore the world the next day …


To qualify for Visa ® Rewards Virtual Account* from Fandango, purchase at least 2 participating Prep H or Wipe products in one transaction at participating Walmart stores between 09/11/2019 and 11/11/2019. Be sure to retain your receipt.
For full offer terms visit www.activaterewards.com/PrepH*Online purchase excluded. No manual reproductions will be accepted. One reward per receipt submission. Must be a resident of the U.S. Reward link is void if not activated by 11/30/2019 and Virtual Account is void if not used within 2 months from the date of online reward link activation. Virtual Account can be used online wherever Visa debit is accepted for purchase(s) up to $5. Use is go11verned by terms in Accountholder Agreement at https://www.activaterewards.com/virtualvisa/terms_and_conditions. If lost or stolen cannot be replaced. No cash value, except as required by law. Not valid with any other offer. Not for resale; void if sold or exchanged. Offer valid only in the U.S. Limit 2 rewards per household. Virtual Account issued by MetaBank®, Member FDIC, pursuant to a license from Visa U.S.A. Inc. This optional offer is not a MetaBank, nor Visa, product or service nor does MetaBank, nor Visa, endorse this offer. Fandango Loyalty Solutions, LLC is not a sponsor or co-sponsor of this program. See https://www.activaterewards.com/PrepH/Details for full details.
Disclaimer: For children under 12 years of age, consult a doctor. Please read the package for product warnings and complete labeling information