Father's Day is coming up and the clock is ticking to get the ultimate gift for the special man in your life. While there are a ton of great gift ideas that will make him look or smell good, amuse him, or satisfy his inner geek, I think the perfect gift is something that will allow him to celebrate Father's Day by being the king he's always wanted to be.
For more than 100 years, Kenmore has been a brand that has been trusted by America but while you might know them best for household appliances like refrigerators, dishwashers, and stoves they also make some fantastic grills! With a Kenmore Elite grill at your command you'll have the capacity, power, even heat, versatility that you'll need to be the ultimate grill master. Plus, these grills just look great.
I especially love the colors on the 550 and 600 series grills that have a bit of sparkle that reflects beautifully off the sun!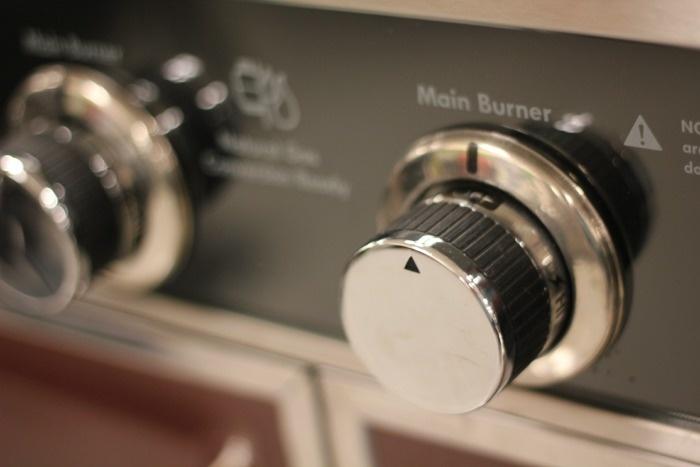 For better or worse, most guys are driven by our egos. This is typically almost equally tied to status and accompaniments, so for the ultimate Father's Day gift you really need to play into that experience.
Any of these ideas would make for an amazing Father's Day gift on their own. However, for the ultimate Father's Day gift experience, you should put them all into a package.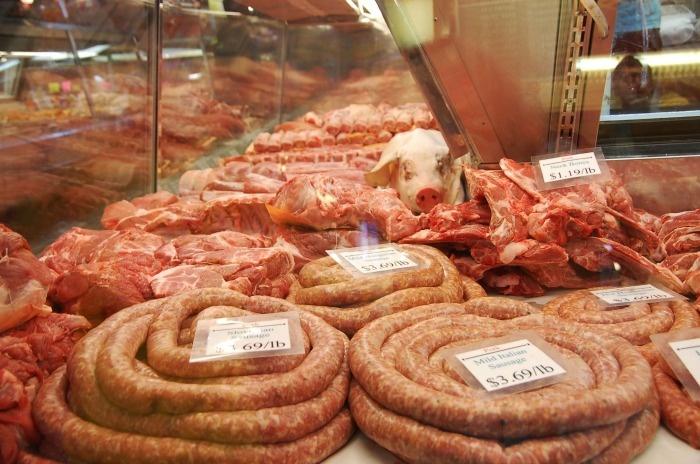 Plan a Visit to a Local Butcher or Market
If you happen to live near a place like the Cleveland Westside Market or Pikes Place in Seattle, this is the ideal trip since dad will be able to get all the fresh ingredients he needs for the grill. However, most towns have at least one good independent butcher who can serve a similar purpose.
Simply put a note in a Father's Day card or surprise him with lunch there, then set him loose on a shopping spree.
These local markets typically have super knowledgeable butchers and fish mongers who can do more than just recommend the perfect cut but also tell you where it came from and how to best prepare it. Your family deserves that special experience and while the quality and freshness are probably better than what you find in your local grocery - it's even cooler to be able to talk about "John" who's farm the chops came from!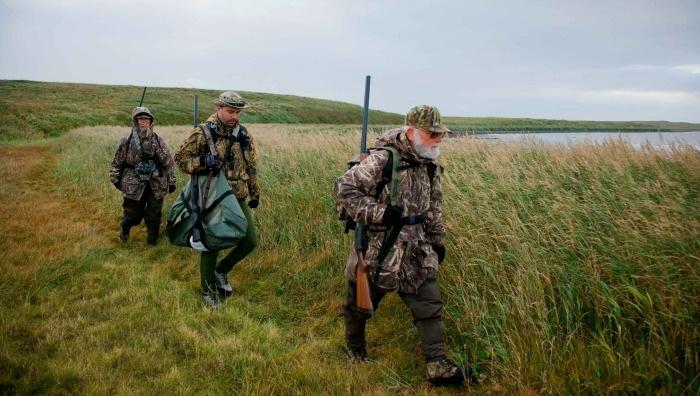 Free Pass for a "Guys Weekend" Fishing or Hunting Trip
"Asking Permission" is often times the toughest part of planning your annual hunting or fishing trip, so ladies if you want to make us happy, give us a free pass. Guys - when you come back, make sure you have the cooler full of fresh meat to grill up with the family while sharing stories of the trip.
Bonus points on this one if you combine it with the kids and dad is able to share some important skills while hunting for food to bring back to the table and feed his family.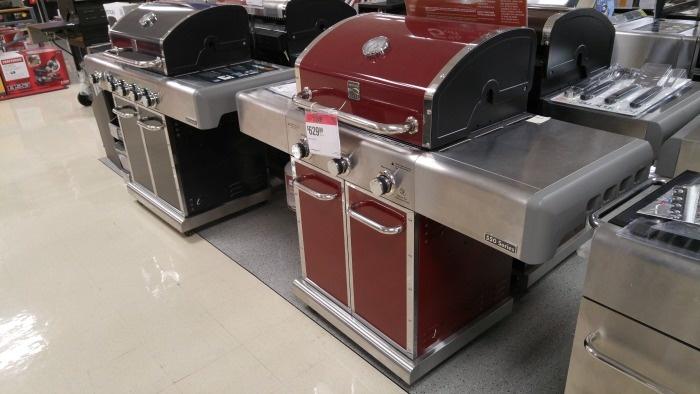 Buy Him a Kenmore Elite Grill (and accessories)
Ok, so your man just came back with a cooler full of stuff to fire up on the grill - he needs a place to show off his "grill master" skills now, so why don't you head to Sears and check out the Kenmore Elite line of grills?
These range from the three burner 550 series starting at $799.99 all the way up to the totally geektastic five burner "Island Gas Grill" at $1,999.99 that also includes a built in refrigerator to keep ingredients (and beer) cold. This beast boasts an incredible 867 square inches of total grilling area and five burners pumping out 70,000 BTUs of cooking power.
I've found that unlike other comparable gas grills, Kenmore Elite grills tend to be extremely sturdy, have a larger (and more evenly heated) cooking surface, and depending on the model have a wide variety of features. These features include: rotisserie attachments, side steamers, smokers, and even refrigerators built in to the grill cabinet.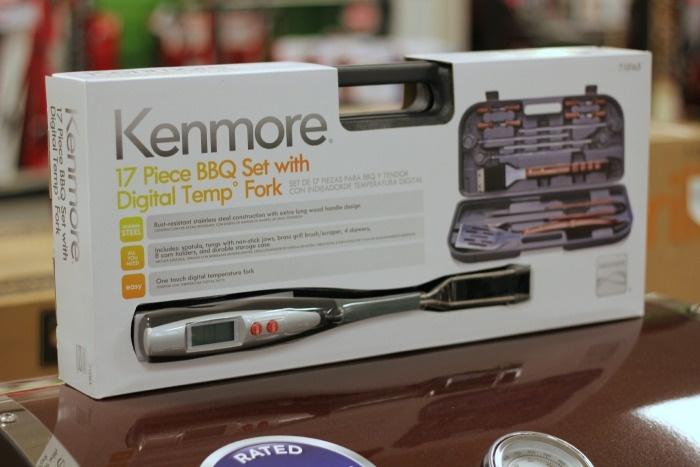 Kenmore also has a ton of great cooking tools as well, so don't forget that when you pick up his new grill.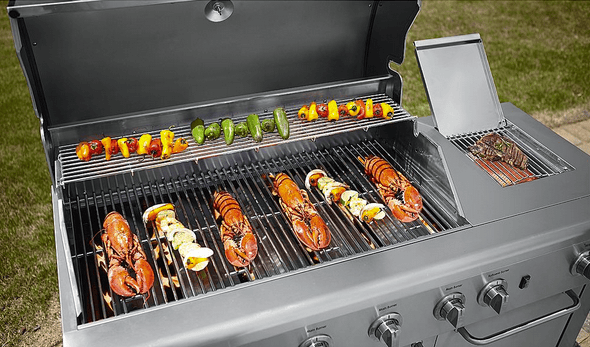 Get Him Cooking / Grilling Classes
A variety of places offer grilling classes including local, independent shops to Sur La Table with locations nationwide. No matter how awesome he thinks he is ... we can always get better and learn new techniques! Bonus points on this idea if you go with him and celebrate his new techniques later as part of a special "Date Night".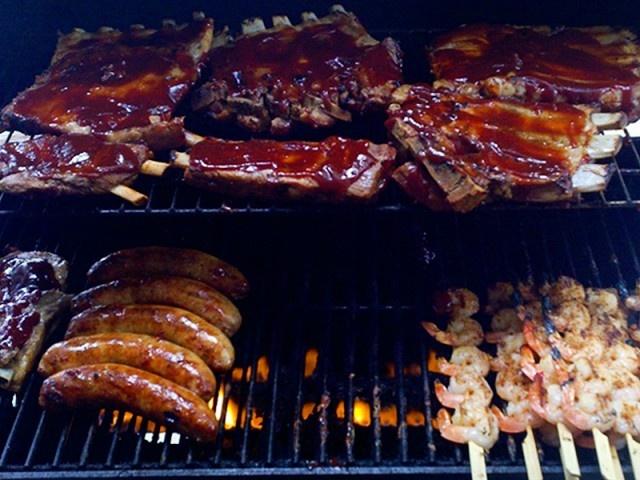 If you can't find local cooking classes, don't worry - Kenmore has you covered there too for tips on grilling and outdoor entertaining. I particularly love the "Badass Spare Ribs" recipe I found there!
Host a Backyard BBQ With His Buddies and Their Families
Ok, so now the ultimate Father's Day experience is completed! You have everything you need to host the ultimate backyard extravaganza and the man of honor is schooled in all sorts of awesome new skills. All you need now is friends to show off to!
All you need now is a great destination where you can find some great summer grilling recipes. Oh, cool - Kenmore as you covered on that too through their site Cookmore.