It's that time of year again! Winter is over and now it's time to get back to work taking care of your yard. It seems like an endless task and while some may be able to hire someone else do it ... chances are that, just like us here ... you aren't one of them. However, as masters of procrastination and workflow optimization, we're ready to help you make short work of that monster lawn and still be able to relax on the patio with a cold drink and a sense of satisfaction.
Buy Something Cool To Help
We all love cool gear and I'm sure I'm not alone in saying that getting a fancy new mower, trimmer, or exotic multi-headed yard tool gets me going. It's a gadget that helps you do more, better, faster and frankly it can be just plain fun to use.
Look For Ways to Make Your Existing Gear More Efficient
Before summer yard season begins, make sure to take a look at all your equipment and think about ways that it might have failed you last year. Were there loose parts, areas that need touch-up paint, and were there things that just drove you crazy. For me, this included all of the above - but even more so the fact that my awesome gas trimmer required me to mix fuel. This not only meant that I had to have both gasoline and oil on hand, just for it - but also that I generally got messy mixing it. Plus, It was never going to be the perfect fuel mixture.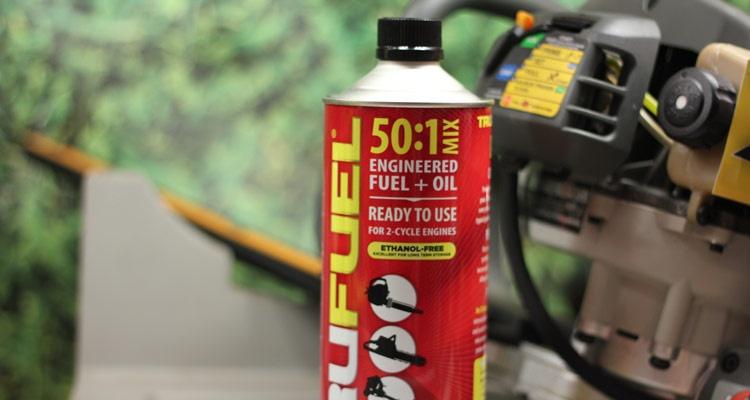 However, a couple years ago I was introduced to TRUFUEL. It's designed to help keep your engines running better, cleaner, and easier to maintain. It comes in 32 oz. cans with 50:1 and 40:1 blends for both 2-cycle and 4-cycle equipment such as lawnmowers, so it's ready for pretty much every type of job you might have in mind. While you can learn more about the benefits of TRUFUEL on their website, it comes down to a great product that both makes your job easier as well as protecting your equipment and making them work better. In addition to being packed with additives to help your equipment running great, TRUFUEL is also ethanol free. While for most cars, ethanol is an acceptable gasoline additive, it can actually damage power equipment. If you're wondering why this is a big deal, the brand has prepared more information on why use Ethanol-free TRUFUEL.
Even if you don't use TRUFUEL the entire season, don't forget that typical gas starts to break down in about a month and your stuff has been sitting in the garage for the entire winter. By starting things off right, you are also likely to save time because your mowers, trimmers, chainsaws, etc. are more likely to start up correctly the first time!
Prioritize Your Tasks
In any job it is critical to prioritize tasks. This includes your day job and it absolutely includes your weekend jobs at home. So make a list of tasks and rank them by what needs to get done first - but also what you want to work on. Then blend them together so everything gets done but none of it is overwhelming.
Create a Playlist to Keep You in the Groove
Have some fun! I HATE mowing the lawn ... but when I have some good music to keep me going, it's a lot more enjoyable. Frankly, with the right accompaniment, monotonous jobs can actually be a way of relaxing. You should always maintain attention on the task at hand when using power equipment (especially things with blades) but by getting into a pattern created by the beats in the music it can almost become fun to swing the trimmer or pivot the mower to match the beats.
With these ideas in mind, it's now up to you! Will you suffer through another summer? Or will you make short work of those tasks and be the envy of your peers?