If you're like me, the idea of roughing it in the great outdoors doesn't appeal to you. I'd much rather enjoy a camping trip with some of the creature comforts of home. If that's your style too, then you'll love glamping! Glamping is short for "glamorous camping," and it's just what it sounds like: camping with all the amenities. In this blog post, we'll discuss five ways to turn your next camping trip into a glamping adventure!
Just to clarify before we get started - I once enjoyed the idea of sleeping on the ground and waking up with dew or mud on my skin as I walked a few steps beyond the tents to take a piss behind a tree. That was great when I was a younger man but not so much anymore.
My body aches and quite frankly I have the money to allow me to enjoy the experience of "getting back to nature", without having to sacrifice my comfort to do so.
Let's take a look at five ways that you can improve on your typical camping experience and turn your next trip into an epic glamping adventure. To make it even easier, most of these are available directly from Amazon so we can get them in time for one last glamping trip this summer.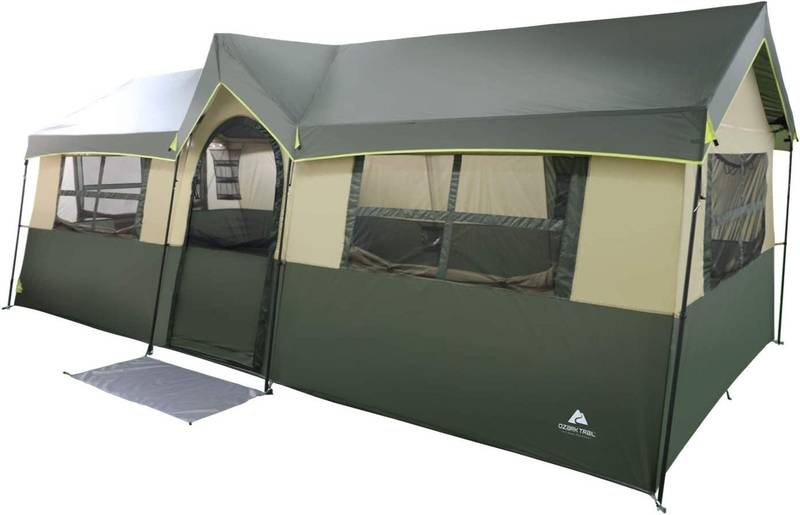 Let's Improve On The Accommodations
Some campers are content with merely dragging a popup tent from their trunk and crawling in a sleeping back to keep warm ... not us!
Tent: Instead of a traditional camping tent, opt for one that's more luxurious and spacious. While there are more classical "glamping style tents" we think this 12-person tent from Ozark Trail is perfect since it comes with hanging organizers, room dividers, even closets!
Sleeping: Ditch the itchy sleeping bag and upgrade to a comfortable queen or king-size air mattress. Bonus points when you find one like this Coleman Camping Cot that let you avoid sleeping on the ground!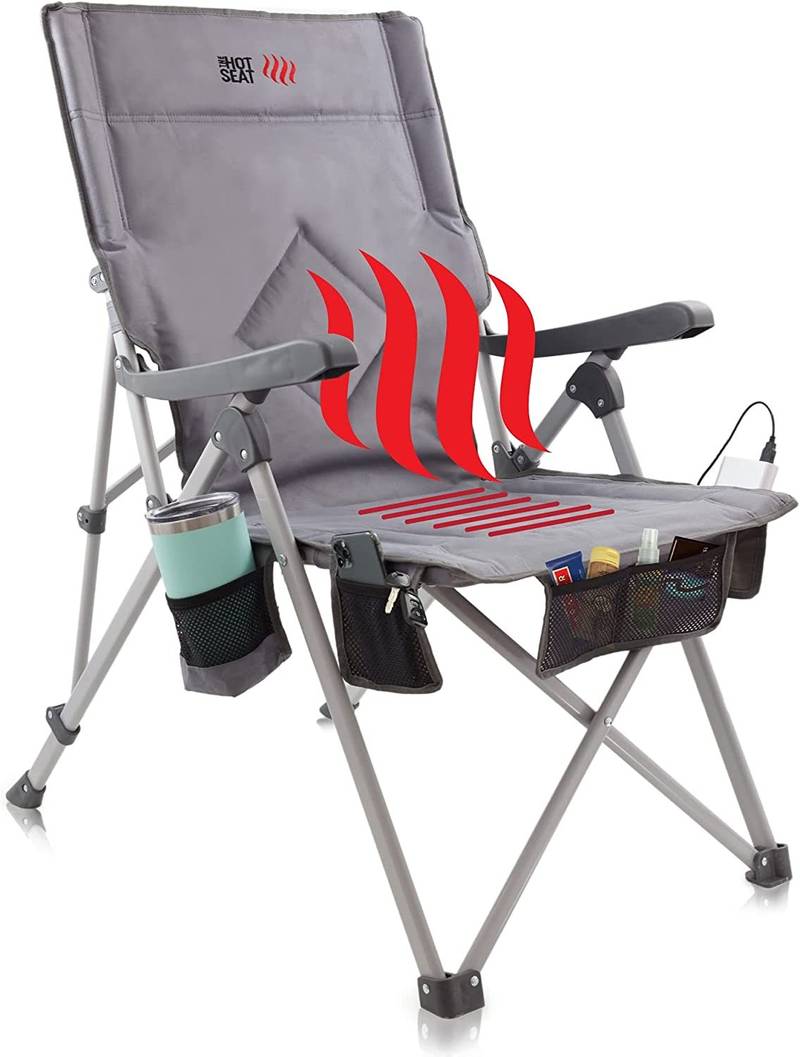 Camping Chair: A regular old camp chair just won't cut it on a glamping trip. Opt for a comfortable reclining chair or even an inflatable lounger if you want but on a cold morning or chilly evening around the fire we think this The Hot Seat is going to be pretty awesome.
These are just a few ways that you can take your next camping trip from ordinary to extraordinary! With a little planning and preparation, you can have the glamping adventure of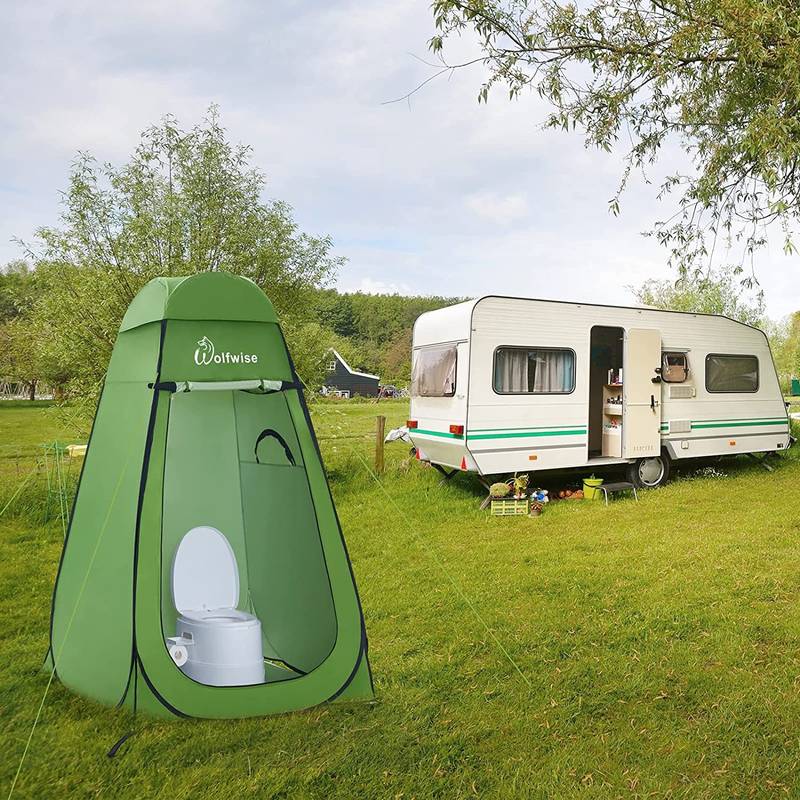 Toilet And Sanitization
One of the most important parts of any camping trip is staying clean and healthy. On a typical camping trip, this might mean packing along hand sanitizer and wet wipes. But on a glamping trip, you can do better!
Outhouse: Forget peeing (or more) behind a tree while you hope to avoid spiders and snakes, now you can get some privacy to do your thing. This Pop Up Privacy Shower from WolfWise helps take care of that problem and also works as a dressing shelter or even a private shower area if you have a water source.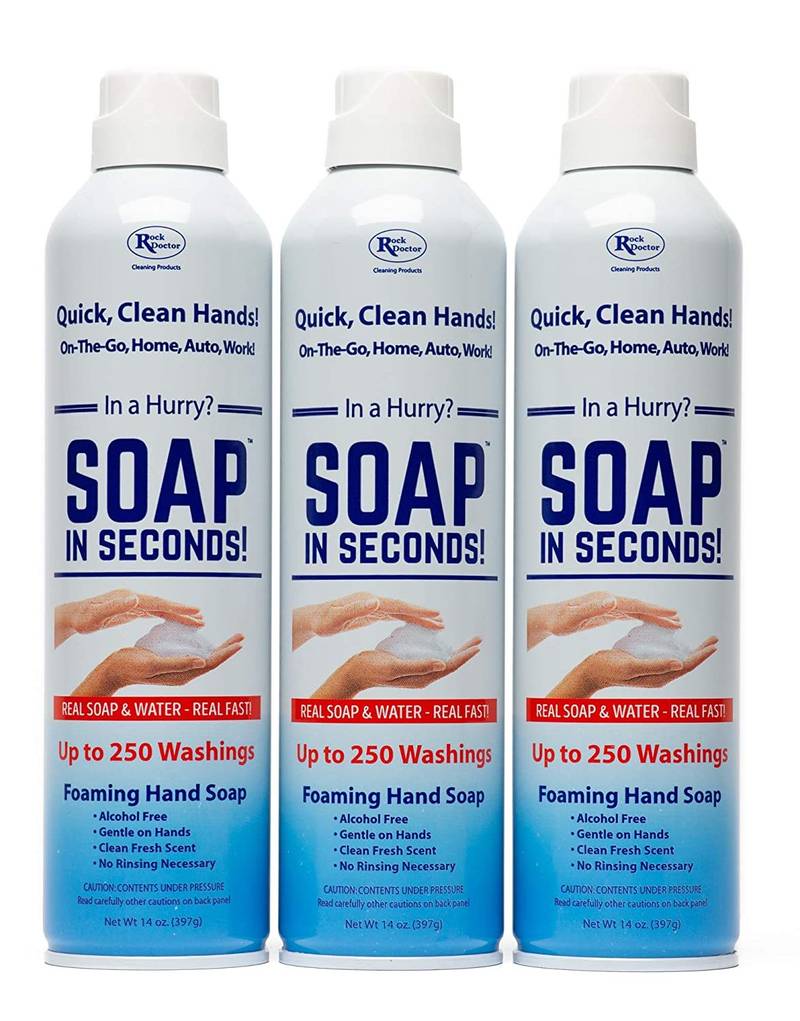 Hand Washing: Water is precious and limited. That is especially true when camping since most sites will not have water pipes available. As such, one of our favorite items that we take camping with us always is Soap In Seconds since it foams up like washing your hands for real but doesn't require any additional water.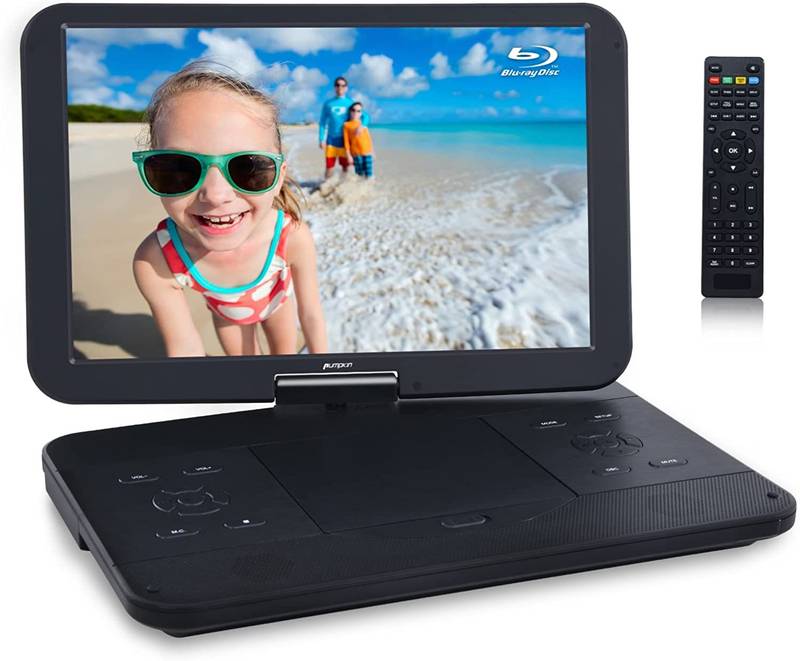 Who Said You Can't Get Netflix At A Campsite?
Just because you're roughing it in the great outdoors doesn't mean you have to sacrifice your entertainment. There are plenty of ways to bring all your favorite shows and movies with you on your glamping trip!
Portable DVD Player: A portable DVD player is a must for any movie lover. You can even find ones that come with a built-in screen speaker so you don't have to worry about packing an extra one. We like this one from NAVISKAUTO since it packs a whopping 17.5" screen, blu-ray and DVD player, plus has a 4,000 mAh battery so you can watch an entire movie and some streaming shows before having to recharge.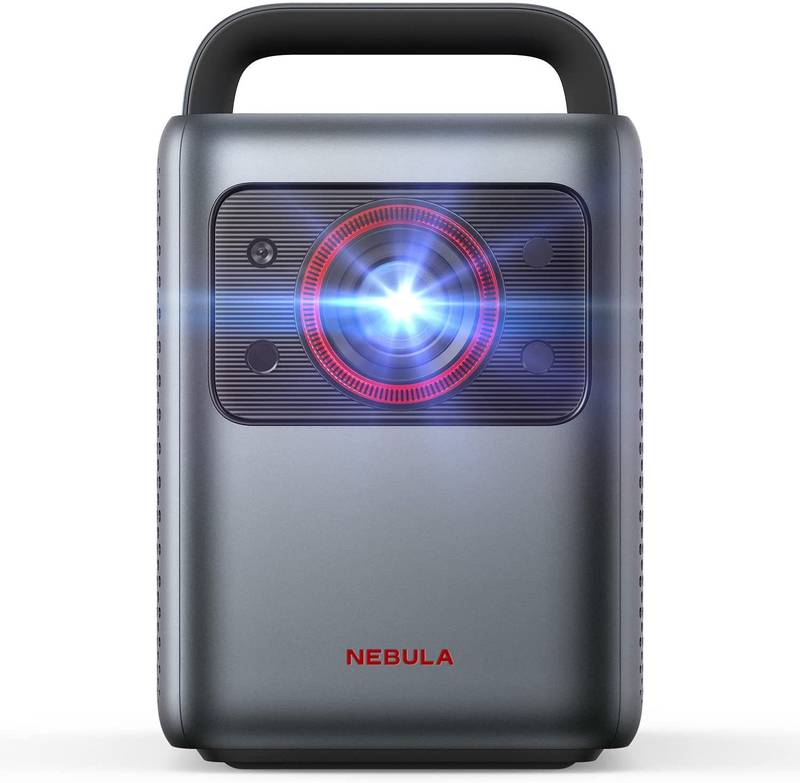 Outdoor Projector: If you want to take your movie watching to the next level, ditch the portable DVD player and opt for a mini projector instead. You can set up a makeshift screen anywhere, and some even come with Bluetooth capabilities so you can wirelessly stream your favorite content from your phone or plug in a USB drive.
We dream of having this one from NEBULA that packs a 2,400 ISO Lumens lamp, 4K resolution, and includes Android 10 for maximum compatibility with all sorts of streaming and media libraries.
Satellite Internet: Of course, if you need to stay fully connected, Starlink for RVs is now available in most parts of the western United States. While the service is designed for use with RVs, if you're willing to pack it in your truck along with all this other gear then I don't think it will mind being set up next to your tent instead.
Portable Power Station: Some of your gear that you depend on for entertainment as well as keeping your food fresh is powered by batteries or kept cold by ice but eventually you're going to need a place to plug into and recharge your gear. That's why we think it's essential that any glamping adventure come with a solar power station such as these power station kits from BLUETTI to make sure you never run out of power ... even when way off the grid!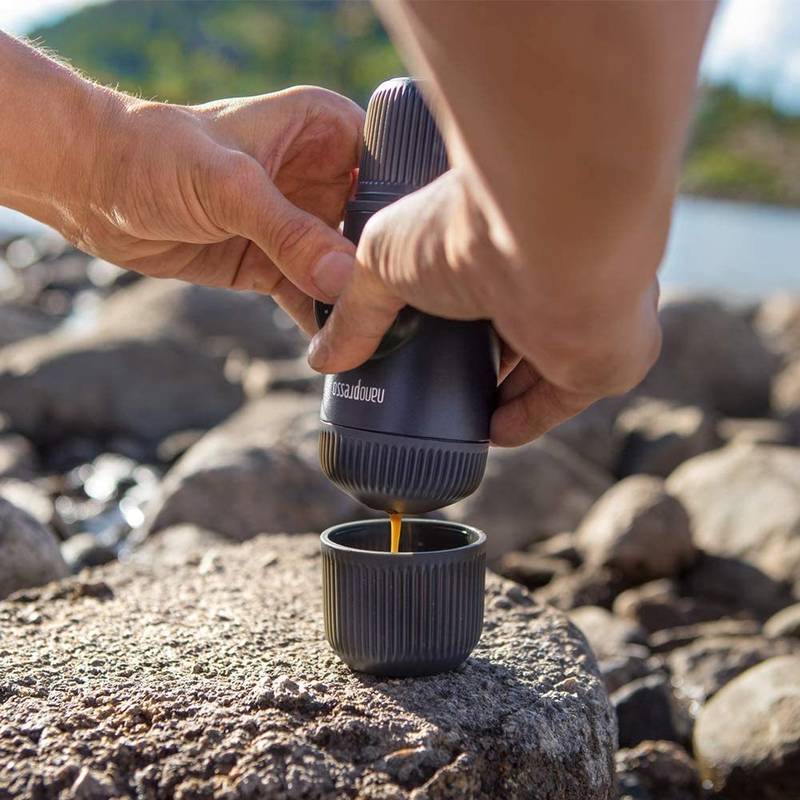 Cooking In The Great Outdoors
One of the best parts of camping is cooking over an open fire. But if you're not into the whole "roughing it" thing, there are plenty of ways to make your campfire cuisine a bit more gourmet.
Here's a few of our favorite pieces of cooking kit for the outdoor chef ...
Wacaco Nanopresso Portable Espresso Maker makes sure that you'll be able to enjoy some fresh pressed espresso even if you are hiking or just waking up in your tent and don't want to get dressed and go outside.
Camplux Camp Oven with Two Burner Camping Stove is perfect for anyone who loves to grab a skillet to fry up some freshly caught trout but can't imagine a meal without freshly baked bread. Of course, you don't have to be a gourmet cook to enjoy this, we think just whipping up some fresh chocolate chip cookies is a great way to top off any meal!
BODEGA 64 Quart Portable Freezer / Refrigerator makes it so you don't have to worry about any food spoiling and you can even enjoy ice cream or frozen beverages on your glamping trip. Plus, since it has a app that monitors the temperature and can be powered by multiple power sources including car cigarette adapter or solar power station, so you don't have to worry about getting a surprise when you open it and find your wine and cheese isn't the perfect temperature anymore.
Now that you know how to turn your next camping trip into a glamping adventure, what are you waiting for? Start planning your trip today! And don't forget to pack some of these essential items so you can truly enjoy the experience.