When beautiful weather arrives, the sandy beaches and warm water start calling. It is easy to get caught up in the excitement of going on a trip to the beach, but it is important to make sure all the necessary gear is packed up. Whether the day will consist of a picnic lunch on the sand and some splashing around in the shallows or involve some more extreme water sports, the basics are good to have. Most of the items below can be picked up at a local store or ordered online should they not be on hand.
Waterproof Sports Watch
Most people do not think about electronics or other modern conveniences when they want to catch some sun and surf. It is important not to get caught without some key items.
A sturdy, waterproof watch is definitely useful at the beach. While some phones and phone cases are water-resistant, it is still not usually a good idea to bring one into the water. It is easy to drop one and lose it in the waves or have the case slip off and damage the phone inside. Find a durable model online, like Luminox watches, which are a good choice for use at the beach. A good watch will not slip off of the wrist and be lost.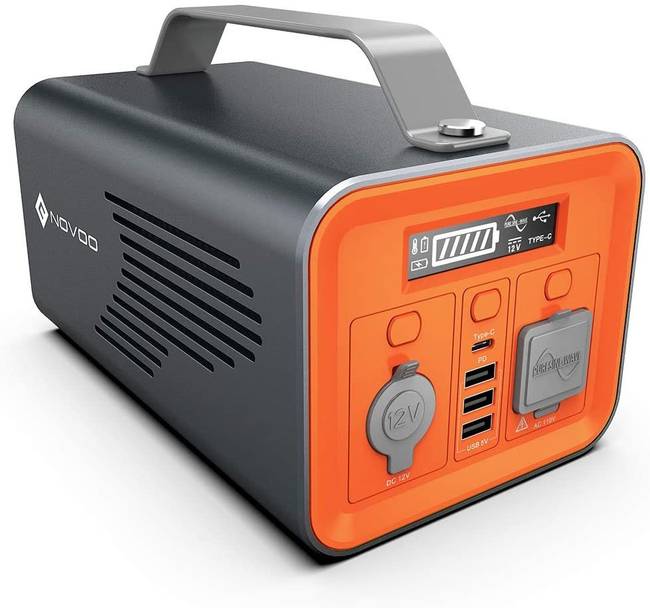 Battery Charger
Portable phone chargers are a must but be sure to keep them in the shade and avoid getting it wet or sandy. Personally, I like using a big charger such as the NOVOO Portable Power Station (affiliate link) since it has tons of power for charging cell phones and tablets but also an AC adapter capible of powering electronics like a mini-refrigerator, TVs, lights etc. Or if you don't need something quite as powerful, I also love their portable charger with 20,000 mAh power (affiliate link) if you are just going to be charging phones and want to have enough juice to help your friends out too.
Cleaning Supplies
In the past, it was enough to simply take your gear to the beach and shake off the sand or maybe get a bucket of water from the ocean to wash stuff off before heading home. Now though, it's important to have proper sanitation supplies including hand sanitizer, and cleaning spray. Not all sprays are proven to kill COVID-19, so be careful when selecting a product here. While sanitizer wipes are in short supply right now, another solution that will work well is to buy isopropyl alcohol and a spray bottle and use that. Make sure to use at least 70% strength mixture to kill viruses. You can also check the CDC's list of approved chemicals to better understand what will and what won't work when sanitizing your gear.
Sun Protection
While splashing around in the lake or ocean water is a blast, it is no good to drink. Have a cooler with water available for everyone. Dehydration can become a very serious issue, so proper hydration is vital for anyone who is outside exposed to the elements all day. If lugging around a large, traditional cooler is too cumbersome, try an insulating bag that holds 4-6 bottles and can be carried easily. Coolers can also store food for snacks or lunch.
Sunscreen is incredibly important for a day out. The warm sun feels great, but it can lead to wrinkles and age spots, or even cancer if overexposure occurs too often. Apply as directed to ensure proper protection. Sunscreen comes in bottles as a lotion that can be rubbed on or in spray bottles for easy solo application.
Make sure that enough towels are packed to sit on and to dry off with. They come in all shapes and sizes. Some of them are shaped like animals, others are big enough for two or three people to share. Stick an umbrella in the sand for a shady spot to put towels under.
Beach Toys and Games
Do not forget to bring things to have fun with. Beach toys can be fun for the whole family. Buckets, trowels and molds for sandcastles make playing in the sand a blast. Beach balls are fun to toss back and forth on the sand and in the water, as are Frisbees. If there is enough room, cornhole can be set up to play alongside the waves.
Swimming is fantastic fun and awesome exercise. Strap on snorkels and fins for a fun way to explore the shallows and watch the wildlife go about their daily lives without disturbing them. If that does not appeal, buy or rent a kayak or canoe to paddle along the top of the water. Just make sure to take breaks whenever needed, as paddling can be hard work.
As tempting as it is to hop into the car when the first warm breeze drifts by, be sure to take a few extra minutes to pack the car with all the necessary items. That will ensure that the day trip is not only safe and comfortable but also an exciting and enjoyable time for everyone.