The pandemic is finally winding down and that means we can start going back to the theaters again. One of my favorite series of car films is the Fast and Furious series but I'm not sure I've ever seen one of them in the theater. Now's the chance to relive all the explosions and fast action on the big screen with big audio and since it's free ... well you can do it with your friends too.
F9 is the ninth chapter in the Fast & Furious Saga, which has endured for two decades and has earned more than $5 billion around the world.
Vin Diesel's Dom Toretto is leading a quiet life off the grid with Letty and his son, little Brian, but they know that danger always lurks just over their peaceful horizon. This time, that threat will force Dom to confront the sins of his past if he's going to save those he loves most. His crew joins together to stop a world-shattering plot led by the most skilled assassin and high-performance driver they've ever encountered: a man who also happens to be Dom's forsaken brother, Jakob (John Cena, the upcoming The Suicide Squad).
F9 sees the return of Justin Lin as director, who helmed the third, fourth, fifth and sixth chapters of the series when it transformed into a global blockbuster. The action hurtles around the globe—from London to Tokyo, from Central America to Edinburgh, and from a secret bunker in Azerbaijan to the teeming streets of Tbilisi. Along the way, old friends will be resurrected, old foes will return, history will be rewritten, and the true meaning of family will be tested like never before.
If this sounds like an awesome way to spend a Friday with some friends, I'm there with you. Universal is partnering with theaters around the country, including: Participating theaters include AMC Theatres, Regal, Cinemark Theatres, Marcus Theatres, Harkins Theatres, Showcase Cinemas, Santikos Entertainment, B&B Theatres, Cinépolis USA, Georgia Theatre Company, Marquee Cinemas, Epic Theatres, EVO Cinemas, Megaplex Theatres, Maya Cinemas, Xscape Theatres, Silverspot Cinema, Golden Star Theaters, MovieScoop Cinemas and Premiere Cinemas.
Screening tickets will be distributed by each individual theater and will be available the Friday before each weekly screening, starting on Friday, April 30.
Visit www.FastFridayScreenings.com for further information on how to receive tickets.
The full schedule of screenings is as follows:
Friday, 4/30 – The Fast and the Furious
Friday, 5/7 – 2 Fast 2 Furious
Friday, 5/14 – The Fast and the Furious: Tokyo Drift
Friday, 5/21 – Fast & Furious
Friday, 5/28 – Fast Five
Friday, 6/4 – Fast & Furious 6
Friday, 6/11 – Furious 7
Friday, 6/18 – The Fate of the Furious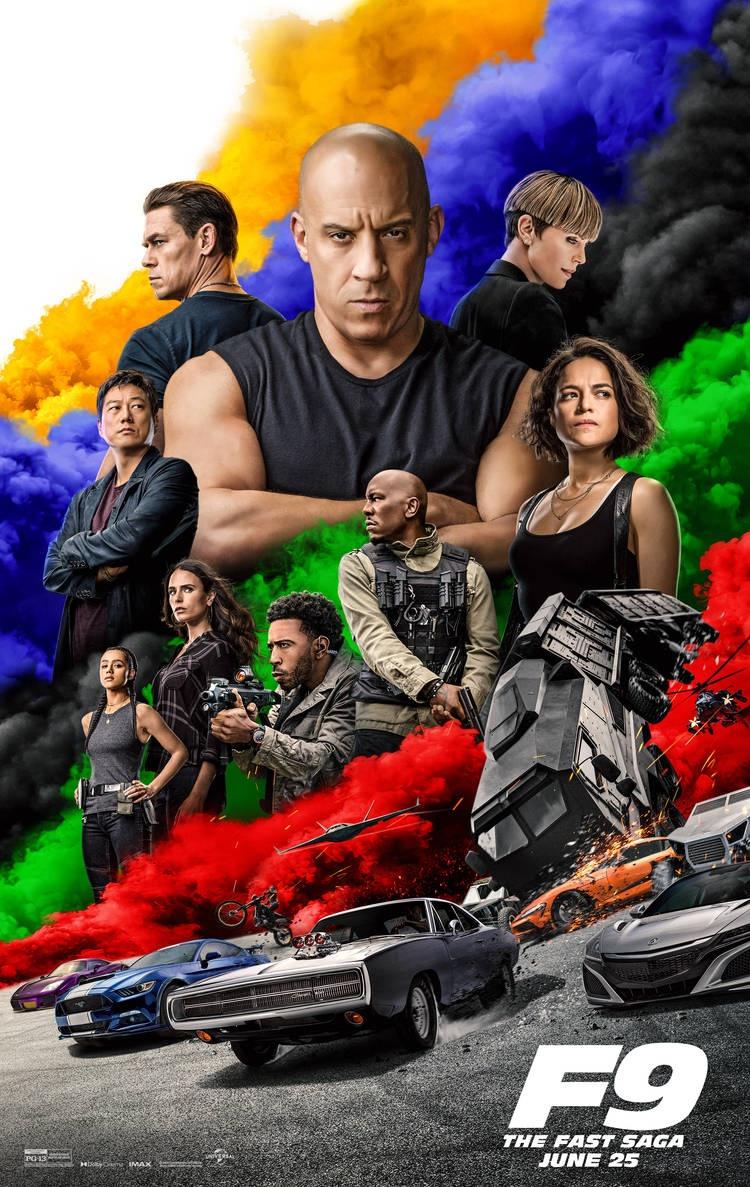 Which is you favorite Fast and The Furious movie?