The key to exercise is persistence. Once you decide that you'll start working out you have to apply yourself and not give up when things get a bit difficult. In order to get the most out of every workout, you should be prepared beforehand. This means having an exercise routine that covers the entire body and gives you enough time to recover and recuperate each week. Also, make sure your gym bag is always packed with anything that you might need while you're there, so you can focus solely on the exercise.
Water Bottle
It's important to stay hydrated during a workout, so your body can take the extra stress you're putting it through. When you drink enough water the heart is able to pump oxygen and process nutrients faster, letting you workout more intensely. While "sports drinks" high in sodium and potassium can be a good choice, plain old water is essential to your health. For those of you who don't like the taste of plain water though, try adding a slice of orange or lemon to the water. Cucumber, mint, and strawberries are also good fruit to infuse in the water for a subtle but refreshing taste.
Nutritious Snacks With Plenty of Protein
Never eat during a break. Finish your workout first, wait 30 to 45 minutes and then have a snack. This snack should help elevate your sodium levels and replace the water you have lost during the workout. The bar should be high in protein and carbohydrates. That way you will be able to carry on with your day even if you've had a pretty intense session. Bars with peanut butter, fruit or chocolate chips are the way to go. Make sure to read the labels carefully because a lot of these bars have artificial sugars, which you should avoid. Personally, I love Rebellion Snacks' protein crisps - they are like chips but packed with protein.
A change of clothes
You should always bring a couple of sets of clothes to the gym. Regardless, of the clothes quality, you can get pretty sweaty and it's best to have an extra pair of workout shirts and shorts to change in. It might also be a good idea to have a pair of sneakers to wear only in a gym. These should be comfortable and easy to put on. A couple of towels and a dry shampoo are the final things you need to be able to walk out of a gym and continue with daily activities even though you just had a hard workout.
Music
Having a good exercise soundtrack could make the workout feel easier and more comfortable. The soundtrack should start with something light and upbeat and become more intense to accompany the exercise. If you're working out on a constant schedule you should try to change the soundtrack every once in a while because it gets repetitive pretty soon. Don't forget to add a couple of slower tracks for the breaks as well. The most important thing to have in mind when picking the earbuds is that they should work even when you're soaking wet.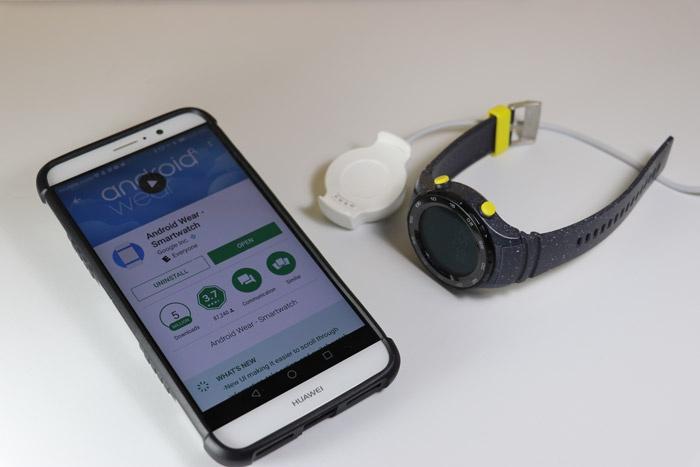 Fitness Tracker
It helps if you have a clear goal and to track how well are you doing. Invest in a small and versatile fitness tracker to make the workouts more meaningful. The past couple years has seen an explosion in this space and there are simple ones for under $100 that connect to your computer as well as smart watches that connect to your smartphone and help monitor steps as well as pulse, distance traveled and other pieces of data. This way you can keep track of how much progress you have made. Another useful feature is the ability to monitor your heart rate, so you don't have to worry about putting yourself at any medical risk.
Having a fully prepared gym bag means you can focus entirely on working out and staying fit. Just grab a bag and you're good to go.