There's a lot of stuff that brands pitch to me to write about (and I appreciate that) but other times there's a great company that stumble across and is so good that I want you guys to know all about it. That's the case with Herschel Supply Company and this amazing Johnny Wallet that my wife gave me.
I suspect that many men are like me and a wallet is an intensely personal thing. Frankly I feel like most men's wallets really suck since they are designed more as fancy billfolds and not designed to hold coins, much less a flash drive or other loose items. I don't need a murse ... I just need something designed so that my cards, receipts, notes etc. won't fall out and get lost.
That's what I love about this product. It's still compact, measuring 3.75" x 4.5" x 0.25", so it fits easily in my pocket. But it features a zipper to keep everything safe so stuff can't fall out. Plus, it looks great, coming in a variety of styles that are manly ... but still fun.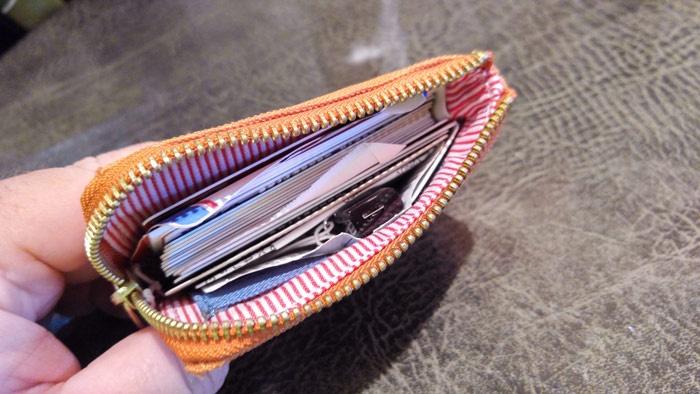 I really appreciate the fact that inside it isn't just a plain color, but that they took the time to make something that looks great even just for me when I open it up.
Best of all, the Herschel Johnny Wallet is only $19.99 on their website. While you are there, check out the rest of their stuff, I know I'll be shopping here again soon.