One of the biggest highlights of the winter season in San Diego is the Holiday Bowl. While it is small potatoes compared to bigger events like the Fiesta Bowl or Rose Bowl, it's a pretty cool event withe parades and marching band demonstrations as well as other festivities. When the stadium where the Chargers used to play was demolished there were questions as to if the Holiday Bowl would stay here in San Diego or move on to another city. Luckily, we now know the answer!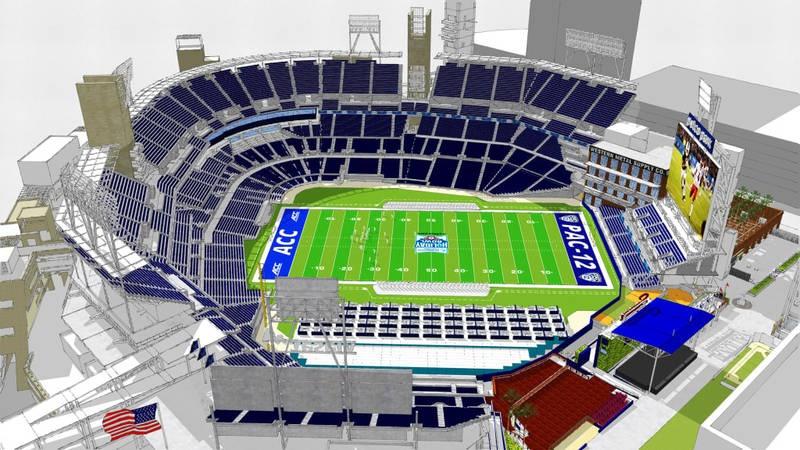 The San Diego Padres have announced a new partnership with the San Diego Bowl Game Association allowing the 43-year-old San Diego County Credit Union Holiday Bowl to be played at Petco Park for a minimum of the next five years, beginning with this year's December 2021 match-up.

"The Padres are excited to welcome the Holiday Bowl to Petco Park and keep this long-standing tradition where it belongs; in San Diego," says Erik Greupner, CEO of the San Diego Padres. "Petco Park is a world class venue, and we are thrilled to welcome college football fans to what will be a truly unique bowl game experience."

Tickets for the Holiday Bowl will go on sale in September 2021 with special presale access for Padres FriarWire email subscribers.