Sure, they've probably been saying that ever since the first TV signals started being broadcast almost 100 years ago but today it is really getting scary close. Forget HD, today the story is all about UHD or "Ultra High Definition" TV. These new Samsung SUHD 4K screens have 8.3 million pixels and up to FOUR TIMES the resolution of the 1080p TV you probably have in your living room right now. With this high of a resolution, the TV screen really is beginning to approach the point where it is like looking out a window. In fact, the resolution is so incredible that Royal Caribbean is installing 4k screens in their inside staterooms to serve as windows! From what we hear, these "Virtual Balconies" are so convincing that it is "almost as good" as having a real balcony.
The good news is that you can get this for your house now too!
If you have never seen a 4k screen in action, you really gotta check it out and Best Buy has a great demo center at their stores showing a clip from Jurassic World. Plus they are running a special right now for $500-$1,000 off Samsung SUHD screens. Make sure you head over there between 5/31 and 6/13/2015, or you'll miss out on this awesome experience.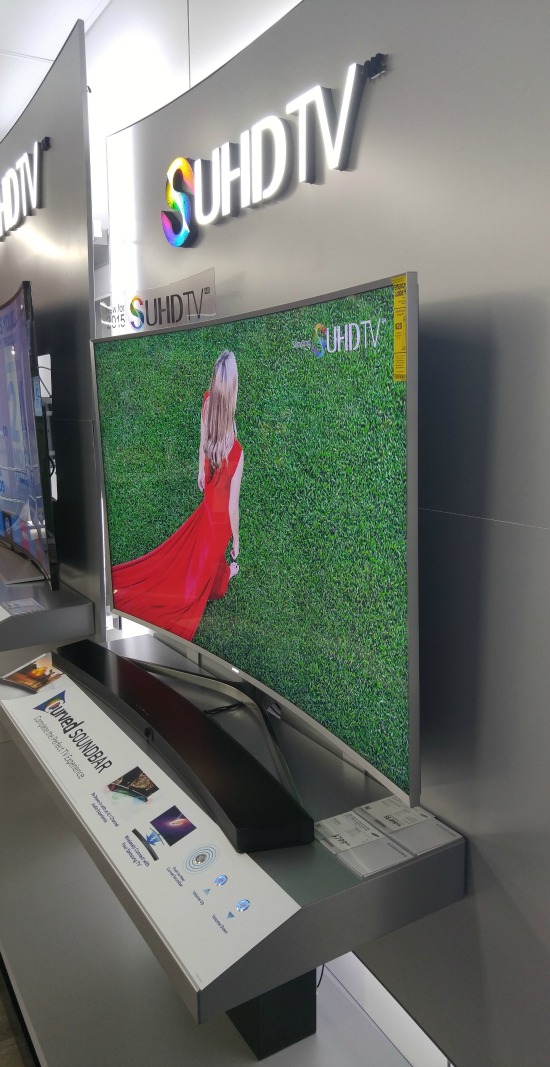 What We Saw:
We were blown away by how realistic it looked and with the curved screen it almost helped wrap you in the action too.
Because the Samsung 4k SUHD screens use a revolutionary new technology called "Nano-crystal" and "Peak Illuminator Pro" the colors are incredible, with deep blacks, and high color contrast to give the action a great sense of depth.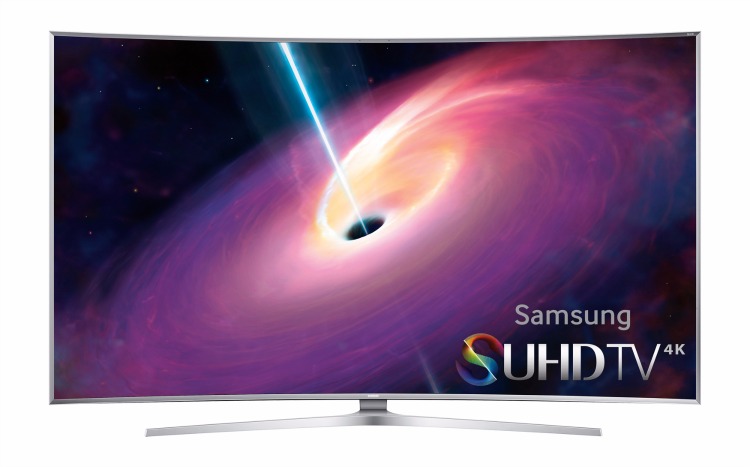 It's What's Inside that Counts:
Of course, a 4k TV is great, but if you are going to be investing in something awesome like this, you'll want to make sure you can get plenty of compatible content. Luckily, you'll be happy to discover that NetFlix now supports 4k streams and so does M-Go as well as Amazon Prime. Over time, most online streaming companies will be moving to this new standard.
Additionally, since your new Samsung 4K SUHD TV is also a Smart TV with built-in WiFi support, you are able to download tons of other content from travel videos off of YouTube as well as show your friends photos from your most recent trip. You can even stream the TV to your phone and enjoy that content when you are out of the house or in another room.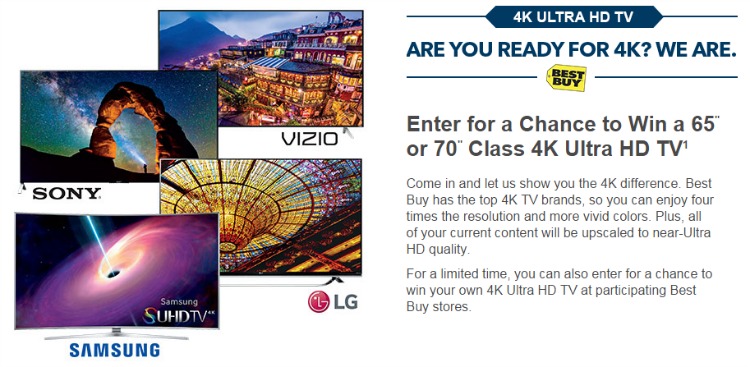 Ok, So What's it Going to Cost Me?
THis is where I was absolutely shocked - while these screens are a lot more expensive than that cheap standard HDTV, at only $999.99 for a 50" and $2,099.99 for a massive 65" screen it is actually an affordable luxury if you are committed to truly having a window to the world in your living room.
Want to join in with other fans of great TV experience? Join the #SUHDatBestBuy Twitter party on June 9, at 7pm CT. Your can register here and make sure you join in the action for a chance to win some BestBuy gift cards.