As adults, when it comes to the holidays the sense of magic and wonder we had as kids is often forgotten or ignored. It is our role now to make sure that kids, friends, and those around us can still enjoy not just the experience of receiving – but also the experience of waiting. This means that it is more than simply buying something from the store and throwing it into a box. Instead, you need to think about how you are going to wrap it and get a bit creative.
There's something magical about gift giving at Christmas because of the anticipation and having days, weeks – maybe even months of wondering what might be wrapped up or hidden away at the top of dad's shelf. When you combine that with awesome Jurassic World toys available at Walmart it is even better.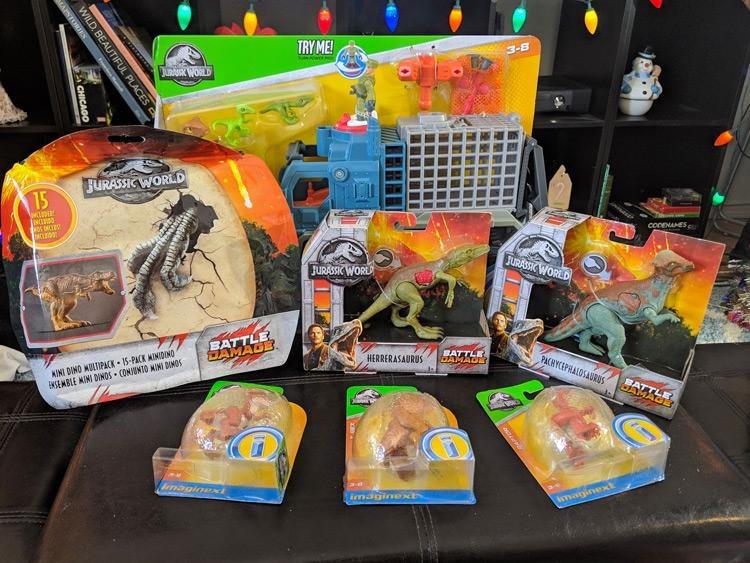 We went shopping at our local Walmart and were given a $100 budget to buy our favorite toys. Here's what I picked up:
Battle Damage Herrerasaurus
Jurassic World Battle Damage Mini Dinosaur Multipack Jurassic World Battle Damage Mini Dinosaur Multipack
How To Wrap Your Dinosaur
Now comes the tough part, wrapping can be fun though as you watch their eyes as they look under the tree trying to guess what's there. Here's three ways that you can warp your dinosaur to get even more fun – both in the days leading up to Christmas but also the moment that the paper is ripped off and the box is opened.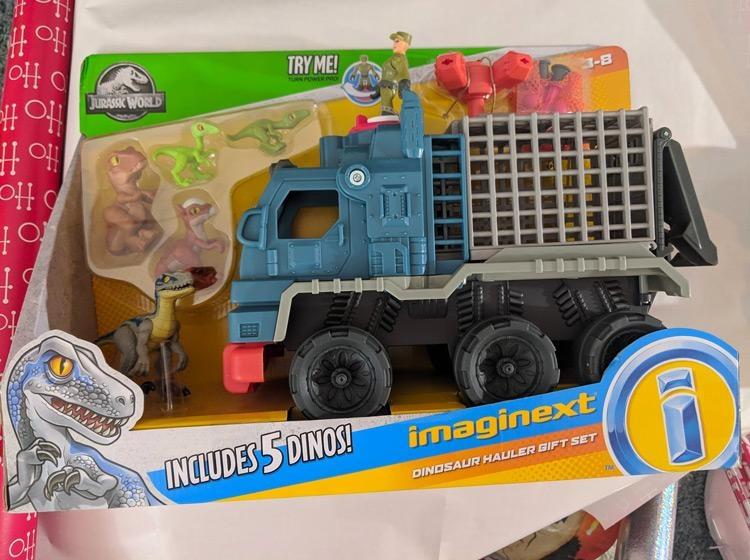 Wrap the Gift Directly Including Bumps and Indentations
When you use a box, it makes everything boring. Flat sides have no intrigue, so try wrapping gifts like this one so that there are as few smooth sides as possible.
This will keep them guessing right up until it's their time to grab it from under the tree.
Be warned though – you are almost inevitably inviting someone to peak by poking a finger through it :)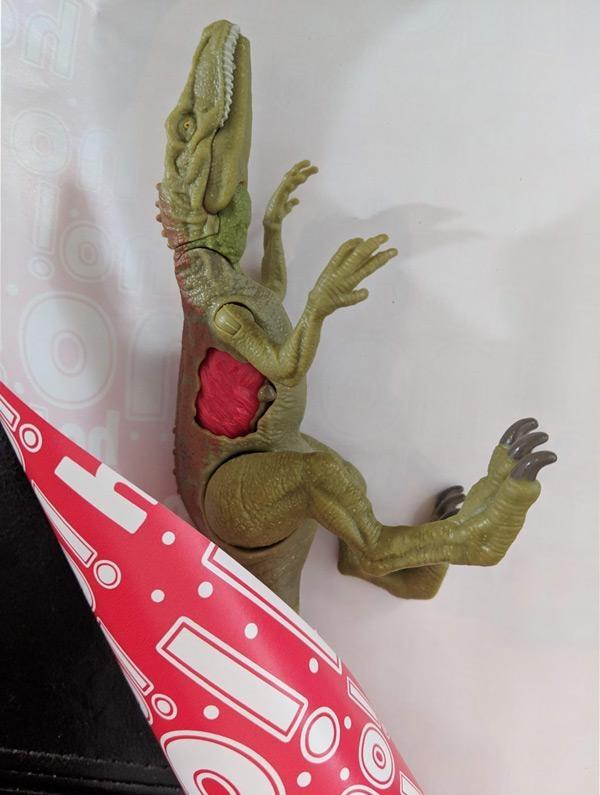 Remove the item from the packaging and wrap It directly
By removing it from the box, you get the chance to go even further into freestyle wrapping. Frankly this can be as pretty – or as messy as you want and your skills allow. However, it will keep your family guessing what it might be!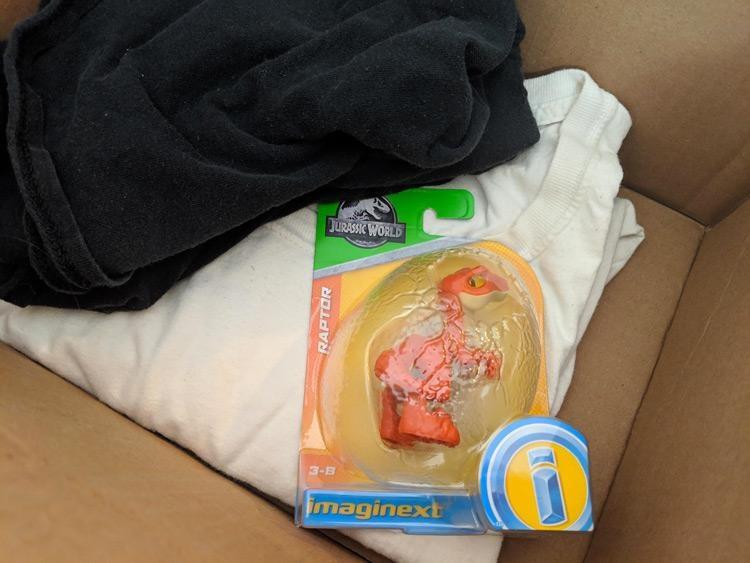 Box Gift Fake Out!

Do the people in your family get underwear for Christmas? Most people do that, but almost nobody thinks, "OMG! I got more boxer shorts!!!!!" Or if they do, it certainly wouldn't be in the way they would be excited to open a box full of Jurassic World dinosaurs.
So, this one is a three part tip …
Hide the "real gift" beneath underwear or something practical but mundane. BTW the Jurassic World collection at Walmart also includes boys pajama sets and underwear so that's another way to go.
Pack the box so that things rattle around. For instance, try placing the Raptor in the box empty … but add a few quarters to make extra noise if someone shakes it trying to guess what it might be!
If sound isn't going to be the answer then try adding something heavy in the box like some rocks or some books as well.
This is all about making the gift receiver keep guessing and then being even more excited and surprised when they open the package.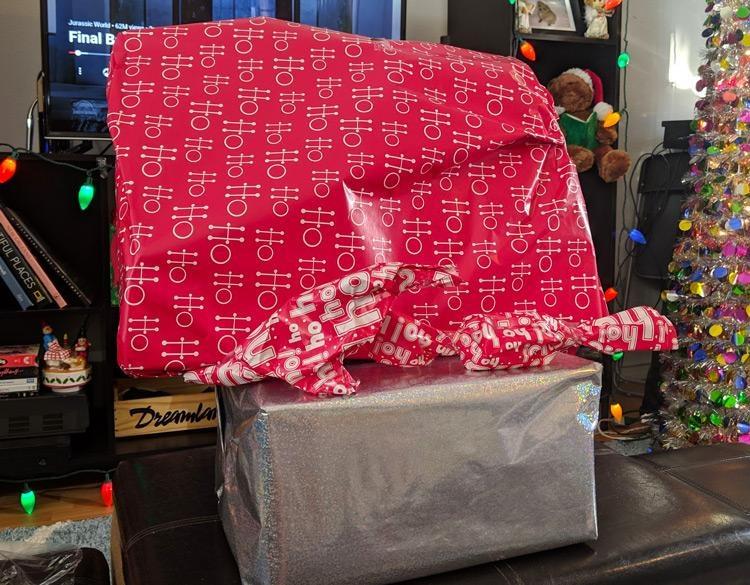 Ultimately, Christmas gift giving should be about fun – not just for them … but for you as well. I had a blast playing with these gals (all Jurassic World Dinosaurs are female) as I was wrapping them.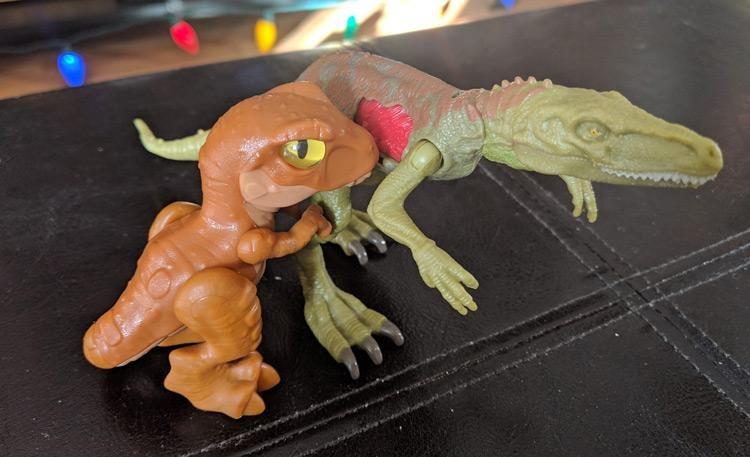 That's just another reason why these Jurassic World figures will make a great gift for guys – but really anyone on your wish list this holiday season!
"Jurassic World and all related marks and logos are trademarks and copyrights of Universal Studios and Amblin Entertainment, Inc. Licensed by Universal Studios. All Rights Reserved."