The success of any venture is pinned on proper planning and making sure that you have the right equipment to support your talent and passion. That's true of climbing a mountain and it's true for attending a massive show like the Consumer Electronics Show. Each year, more than 170,000 geeks people descend on "Sin City" to see the latest and greatest technology and define the tone for the rest of the year. For me, things were a bit different as I was an ambassador for Huawei using two of their phones - the Nexus 6P and the Huawei Mate 8 - I was able to be on the go from morning till night. I was able to capture the fun and excitement from press conferences in the morning to late-night parties and everything in between thanks to the awesome battery life and great cameras on both devices.
I've talked a bunch about Huawei over the past few weeks, but beyond specs and design it was the battery life, camera, and big screens that allowed me to be successful in covering the show. As I've mentioned before, I covered the show exclusively using Huawei's devices and I had a great time. From visiting a shooting range pre-CES to amazing dinners at Rivea at the top of Delano, the Nexus 6P and Mate 8 were both there for me whenever I needed them.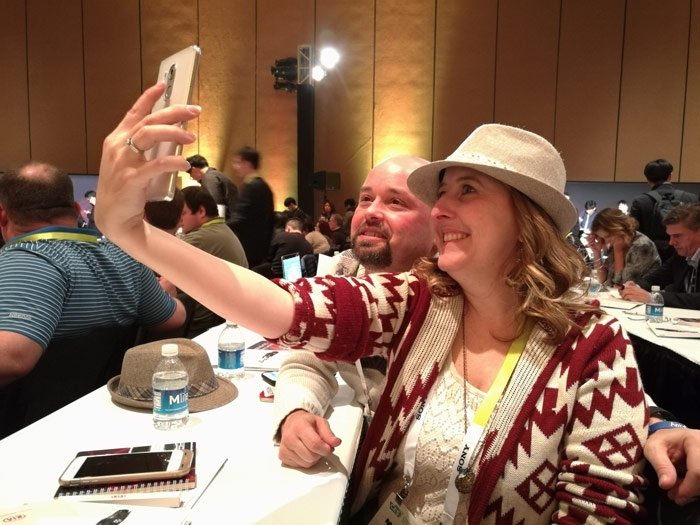 The key here was using the two phones together.
For instance, the Huawei Mate 8 has crazy long battery life and good directional audio processing for conference calls - so I ran my hotspot and calls off that one. However, the Nexus 6P has one of the best cameras on the market today (especially for low light) and so that came in handy as well.
After using both phones though, I gotta say that they are both super fast to unlock with the finger print scanner and capture great shots quickly. Realistically, while there has been much said about which camera is better - both are very good. Unless you are a techhead you aren't going to really notice the difference and I challenge you to identify which camera I used for the different shots in the video and in this post.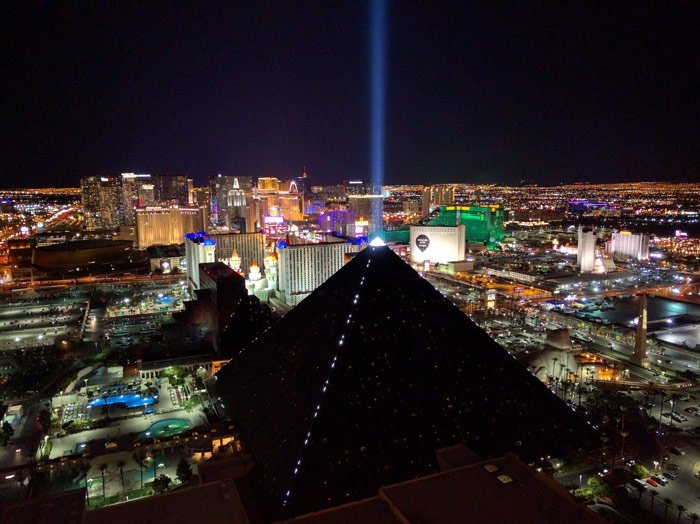 For more information about the devices specifically, here's a roundup of my previous articles to learn more about what they released at the show:
New Phones, Tablets, and Watches from Huawei Announced at CES
Questions People Asked About the Huawei Mate 8
Style and Design is a Huge Trend for 2016
How To Pick The Right Phone for You - Nexus 6P vs Mate 8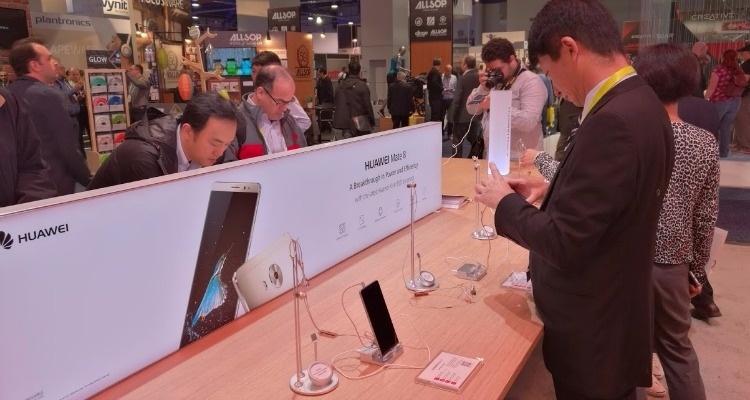 Now, it's time to talk with you guys and answer your questions about Huawei's products, CES parties, who had the best swag bags, and all the hottest products we discovered during the show.
We'll be hosting a Twitter Party with Melissa and Daniel from ConsumerQueen.com as well as Heather from @ChickVacations who were with us at the show.
We hope you can join us on Wednesday at 1 pm ET (10 am PT) using #HOTatCES and hosted by @FlowSocialMedia.
#HOTatCES Twitter Party Details:

We are hosting a Twitter party sponsored by Huawei along with James from Mantripping and Heather from ChickVacations on some of our favorite technology products at CES.
Date/Time: Wednesday Jan 20th 12:00CST/1:00pm EST
Who to Follow: @ConsumerQueen @ConsumerKing @Mantripping @ChickVacations
Hashtag: #HotatCES
TWEET: Share your excitement by tweeting the tweet below:
RSVP for #HOTatCES Twitter party w/ @ConsumerQueen @ManTripping @ConsumerKing @ChickVacations over $200 in prizes! https://bit.ly/1JdUqnG

Prizes: Over 0 in prizes, including ...
Papago Go Safe 388 –
The GoSafe 388 is designed to capture the entire road without taking up space on your windshield. Made with ionized molecular material to prevent bacteria build-up this micro-sized dashcam records in high quality 1080HD and 142° angle, so you are certain to capture everything in your path. The motion detection feature protects your vehicle from any mishaps during your absence while the Stop & Go, Light Reminder, and Driver Fatigue warning features help keep you focused on the road. The optional GPS antenna will help track your location and speed. The ability to record more footage is finally here!
The GoSafe 388 is one of the few dash cams that can support up to a 64GB MicroSD card. This allows for much more storage space before it loops over old footage. Record even more important instances with amazing footage and precision. ($138 value)
Octa Spider Monkey –
This adaptive tablet stand from Octa will change your perspective—literally. The Spider Monkey provides hands-free, eye-level comfort. Its flexible steel skeleton lifts your tablet into the air. Wrap, curl, or tuck it in place in bed, on the couch, and elsewhere. No longer bound by gravity, you'll enjoy new uses for your tablet. You'll finally be able to relax while video chatting, reading, writing, or watching a movie. Get out the popcorn, and get your hands back. ($79.99 value)

**We are still waiting to hear back from a few of our sponsors, so we may have even more prizes to come. Check back often for updates!