This is a sponsored post written by me on behalf of Huawei for IZEA. All opinions are 100% mine.
I'm somewhat of a phone geek and that's why I LOVE to get my hands on the latest and greatest devices. In the past, it was easy when someone asked me, "What's your favorite phone?" Today though, the reality is there are a ton of great devices out there from a variety of manufacturers. Over the past few weeks though, I've had a chance to explore life with the Nexus 6P, and I really love it. 
While there are other more recognizable names here in the U.S. market when it comes to handset manufacturers, don't let that distract you. Huawei is one of the largest mobile manufacturers in the world, ranking #3 for global volume, so it's no "upstart" that poured a bunch of energy into a "Hail Mary" longshot hoping to steal some market share. In fact, they have a long history of delivering excellent devices in the mid-tier and budget market but have now set their aim on making premium products and luxury devices. They've succeeded. 
While style is something completely subjective and something you will have to make a judgment on yourself, I can honestly say that this is one of the finest mobile phones on the market today. Certainly a surprise since previous Nexus devices have been leaders in delivering a great "Android" solution for developers - but often times missed the mark in terms of being a complete package for consumers.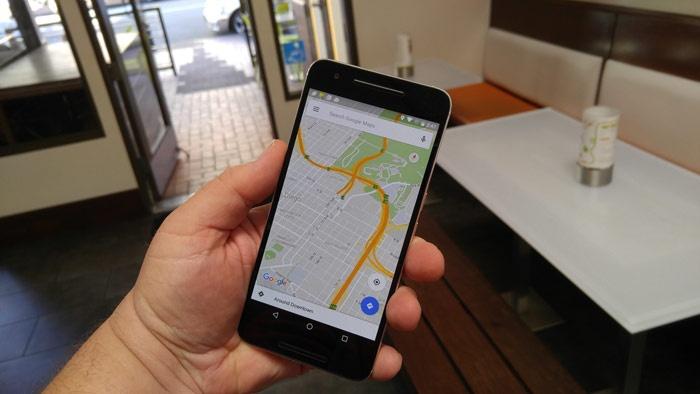 Blazing Fast
The beauty of an Android device is that it should be clean and fast with the ability to customize it how YOU want - and not how another manufacturer wants you to. Huawei recognizes this and so the Nexus 6P comes with stock Android (Marshmallow), which is BLAZING FAST on the phone's Qualcomm Snapdragon 810. 
Fingerprint Reader
While some manufacturers prefer to put the fingerprint reader on the bottom of the device's face - I hate that. It simply isn't comfortable for me and it leaves a big ugly button on front. Huawei's designers must agree with me, having placed it on the back of the device so it is very easy to unlock your phone by just picking it up. 
While on the subject of the fingerprint reader - the 6P's is super-fast and it succeeds for me far more often than the scanners on other devices that I own.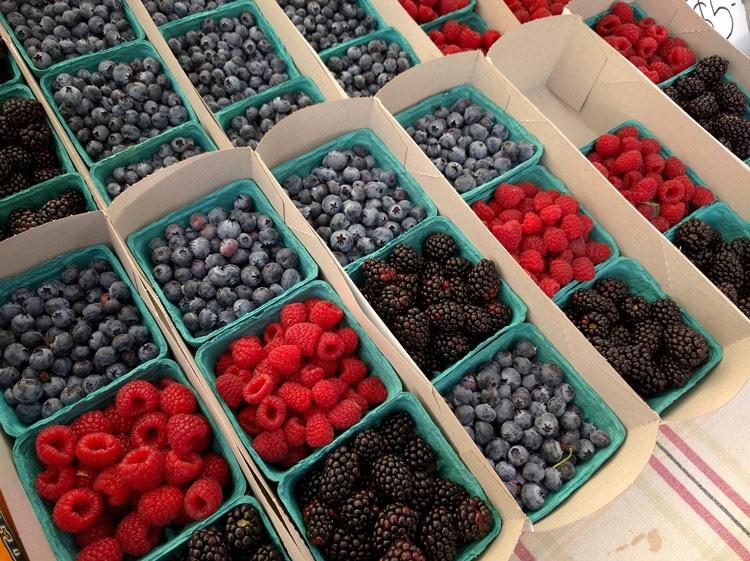 Great Camera
What's interesting here is that Huawei has focused on making the camera genuinely better - not just adding extra megapixels. They have included a better sensor that is able to capture and process more light. Fortunately for photography lovers like myself, there are a lot of great mobile phone cameras out there, and "best" is often times subjective. However, I absolutely prefer the Nexus 6P since it does a great all around job and a spectacular job at night while capturing brilliant colors during the day as well.
With a 12.3-megapixel rear-facing and an 8-megapixel front-facing camera, you won't be disappointed. 
Video quality and sound recording is also excellent, as you can see in the following video.
See the gallery at the bottom of this post for even more great photos I took using the Nexus 6P.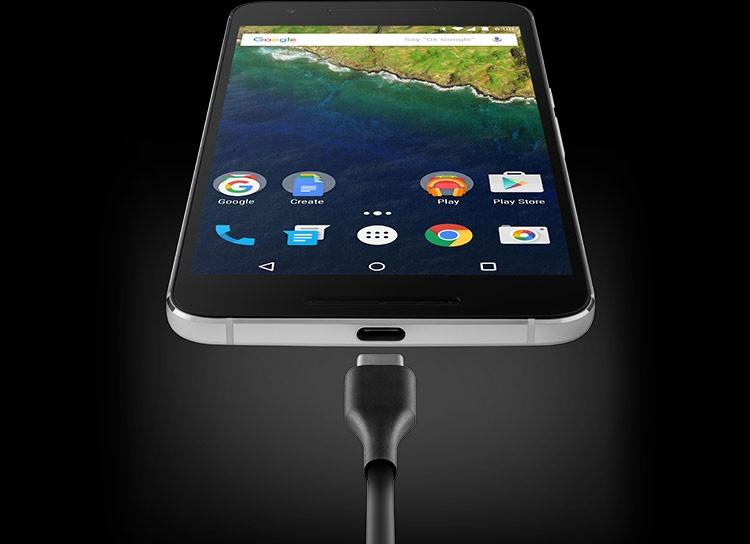 Super Fast Charging
The decision to move to USB Type-C is a fairly frustrating one since all those cords and chargers that I have no longer work with the Nexus 6P. However, the sacrifice makes sense now after using the phone for a few weeks. Unlike that dance you have to do when figuring out which way to insert your USB charger - USB Type-C is reversible and it charges the phone super fast. Plus, Huawei loves putting a big battery on its phones (the Ascend Mate 7's is 4,100 mAh - among the largest in the industry). The Nexus 6P is no slouch with a 3,450 mAh battery that charges very fast when connected to the included USB Type-C charger.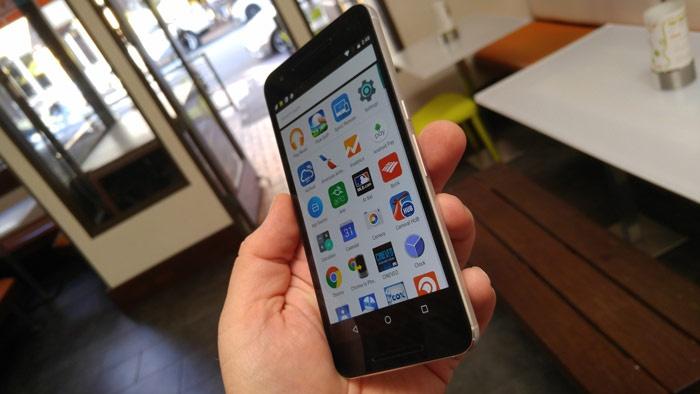 Great 5.7" AMOLED Screen
If you like tiny devices then this phone may not be for you, but I love big phones. This one clocks in at 5.7" and a resolution of 1440x2560, for a pixel density of 518 ppi. The AMOLED screen is absolutely beautiful and certainly one of the best on the market today. 
Great Sound
While many other manufacturers have ignored front-facing speakers, assuming that people will simply plug in their headsets, that's a bad assumption. There are times when I like to listen to music, a video on YouTube, or even a conference call where putting on a headset just isn't practical. So thank you Huawei for including this ... even if it somewhat distracts from the clean aesthetic that others prefer.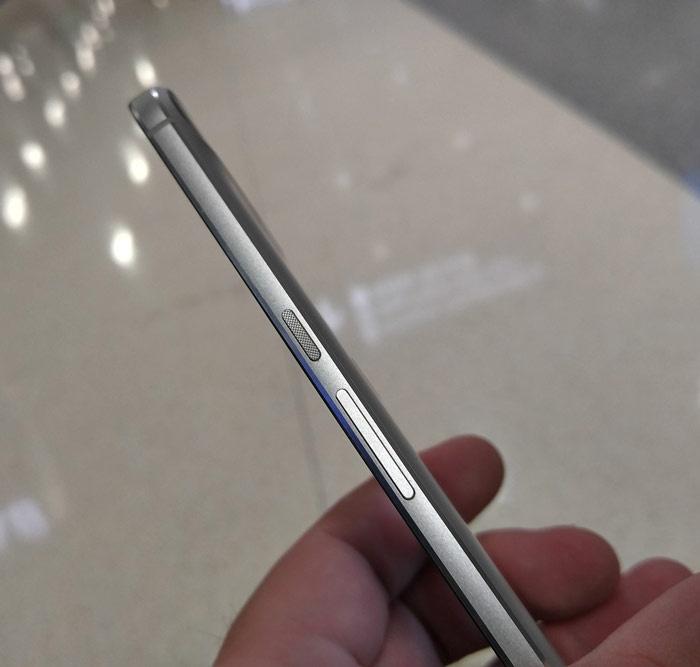 Durable and Premium Materials
Simply put, this phone feels luxurious. With an aluminum body and Gorilla Glass 4 it is also potentially more durable than its plastic brothers, though I chose not to test how impact-resistant it might be.
Fit and finish on the device is smooth and well-assembled. It feels great in the hand and little touches like the textured power button add those extra features that make you realize that Huawei wanted to make this something special for its owners.
The Huawei Nexus 6P can be purchased through Huawei starting at $499.99.
Huawei Nexus 6 Photos Gallery ...