Last night I had the opportunity to attend a "sneak preview" and the exclusive screening of Fox's latest fall drama - Pitch. The screening followed the Arizona Diamondbacks vs San Diego Padres game and so that's a pretty special opportunity to watch a show where it was actually filmed with thousands of fellow baseball fans. Make sure to watch tonight 9/22 at 9/8 central.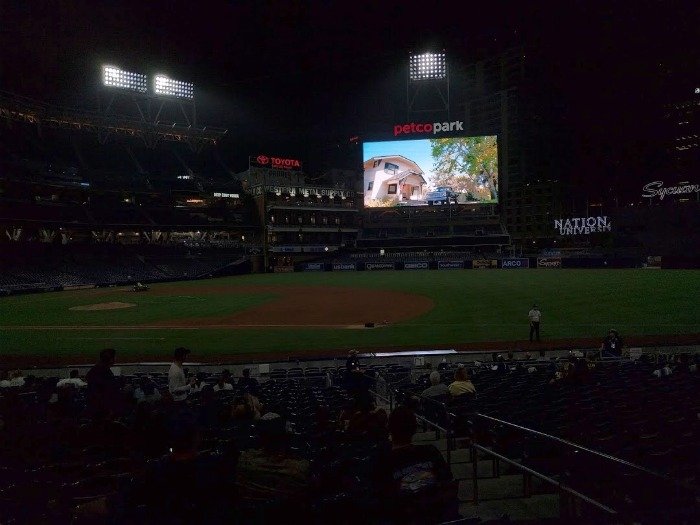 Honestly, I'm sorta torn about Pitch but I'll try to provide my thoughts without revealing any spoilers. The show is clearly a baseball show with a gimmick - Ginny Baker (Kylie Bunbury from "Under the Dome) plays the role of the first female pitcher in Major League Baseball when she is called up by the San Diego Padres. For me, the success of the show depends on how much it ends up being about "Girl Power" vs a compelling story about the intrigue and excitement of baseball. From the preview it seemed to lean very heavily on presenting her as a powerful - yet flawed main character that women will likely identify with. She's worked hard to get where she is and while there are allies, she faces sexism as well as other challenges such as where should she dress since it would be inappropriate for her to do so in the main locker room with the guys.
I was surprised though at how much realism and detail went into the show from a baseball fan's perspective though. Instead of making her a player in some made-up team, they had her join the Padres. They filmed much of the show right here in San Diego and my wife worked as an extra in the stands last winter. You can actually see her in one of the closeup scenes :) Additionally, there are other details like referencing the real Padres farm team in Lake Elsinore that impressed me that they truly made the effort to make it as authentic as possible. Hopefully that continues beyond the pilot as well and they are able to integrate realistic controversy that we read about all the time on various blogs.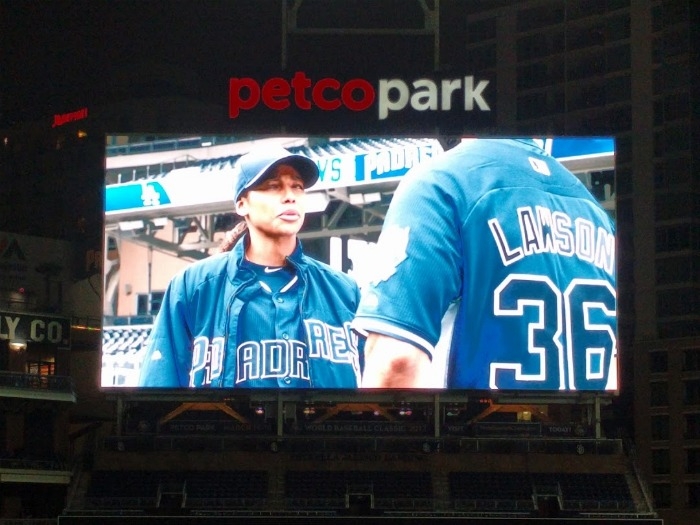 Character development is hard to judge from a single episode but hopefully we're able to see the seeds of a mentorship develop from Mike Lawson (Mark-Paul Gosselaar aka Zack from Saved By The Bell) as well as various other power dynamics from her agent Amelia Slater (Ali Larter from "Legends" and "Heroes") and the team's owner who I initial pegged as "another old white guy trying to keep the young black woman down" but is surprisingly supportive of Baker's role on the team.
What really makes it surprising though is that while this is a fictional story, just this year (after initial filming of the pilot even!), the Sonoma Stompers professional baseball team signed women players. Kelsie Whitmore (outfield/pitcher), Anna Kimbrell (catcher), and Stacy Piagno (outfield/pitcher). They are now are the first women since the 1950's to play professionally on a men's team.
Pitch debuts on Fox tonight, 9/8 central.