Hey guys, sleep is important and frankly this post may not be the best work I've ever done because my BED is tired ... and that makes me cranky too. A few years ago I decided to ditch springs and was then blown away by how expensive the bed I "wanted" actually was. Instead of saving up a few months, my wife and I went with a no-name mattress from Chinese company. The bed was only $500 but wow, that's about all it was worth! The folks at Nodical Bed have been building foam products for about 60 years and they have been observing the industry, looking for just the right time to jump in and help change the market by delivering exceptional high quality mattresses at a relatively affordable price.
What's even better is that to celebrate the launch of Nodical Bed they are giving three of them away!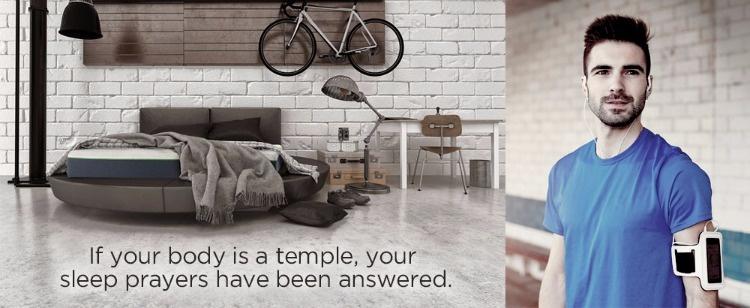 What Makes Nodical Bed Awesome?
Nodical Bed foam mattresses are made right here in the United States (Georgia) with a next generation memory foam called EnergexTM. EnergexTM is a high performance, durable and breathable hybrid foam. It is made of plant-based oils and does not contain latex but it is infused with an assortment of minerals and other materials that are designed to pull heat away from your body. As anyone that has had an opportunity to "enjoy" a cheaper mattress can attest - they can get hot and that leads to sweating and a restless night sleep.
For added temperature control, they have also added ThermaGelTM beads to the foam, which are "body heat activated" to support more rapid cooling and help maintain a steady temperature throughout the night.
Another feature of the Nodical Bed is that it is designed to allow you to sleep deeper by allowing you to move more freely and eliminate the bounce caused by your partner moving around.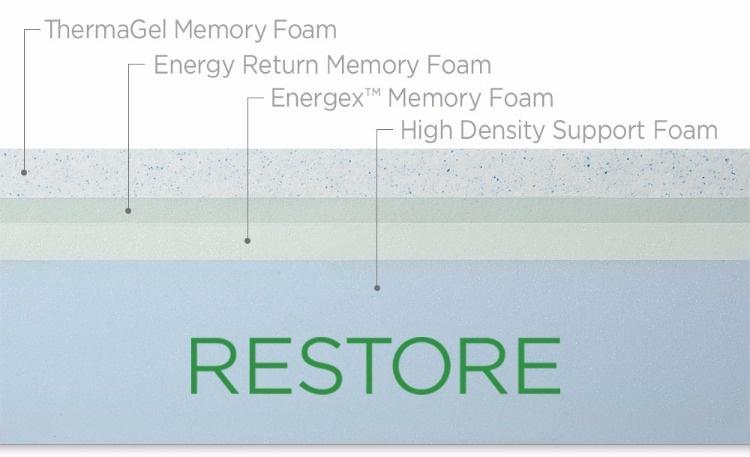 Despite the fact that Nodical Beds are less than half the cost of a Tempurpedic mattress, they are so confident that you'll love it that they are offering a 100 day, 100% money back guarantee.
If you don't love it, just send it back ...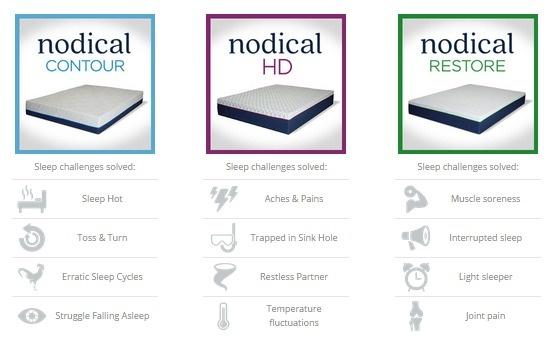 Choosing the Right Mattress ...
The Nodical Bed comes in three different configurations and is available as Queen, King, and California King.
The Contour is perfect for those that sleep hot, toss and turn, have erratic sleep cycles, and struggle to fall asleep. This bed is a great choice in particular for both pregnant and menopausal women.
The Restore is perfect for those with muscle soreness and joint pain, interrupted sleep patterns, and light sleepers. This bed is a great choice for dedicated athletes that push themselves to the limit every day and need a bed to support their active body.
The HD is perfect for those that suffer from aches, pains and temperature fluctuations, feel like they are in a sink hole in their current bed, or have a restless partner. This is Nodical's most luxurious mattress as it is 12" deep (two inches more than the others) and is great for anyone who wants that extra depth. This bed is also a great choice for individuals that are big and tall and need more support than a traditional mattress offers.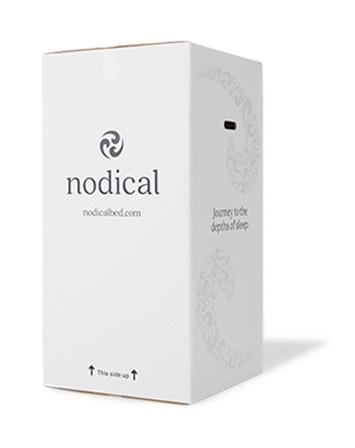 A Bed In A Box?
Yup, I know it's weird if you haven't had this experience previously but it makes it really nice since they can save on delivery vs having a crew come in and install the bed. Once you take it out of the box, the bed will gradually "inflate" to the normal size and density.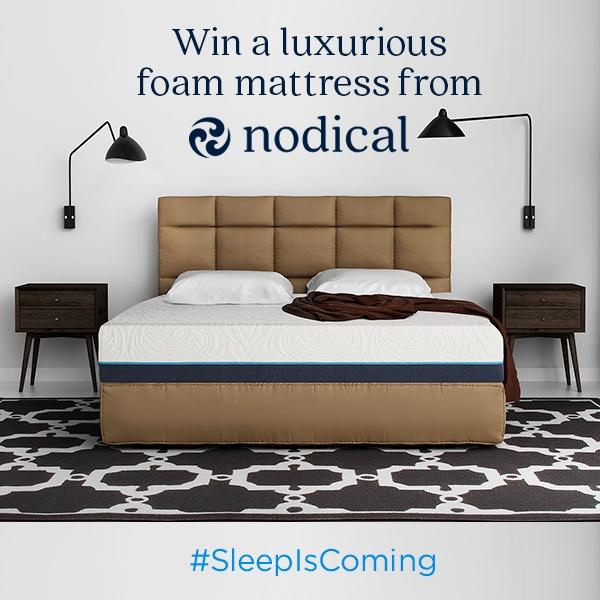 How You Can Win One!
It's easy to enter for your chance to win one of these beds ...
1. Visit the Nodical Bed website to access the entry form 2. Submit your email address and name
3. Follow Nodical Bed's social media accounts to earn extra entries
4. Share on social media to earn extra entries (can be done daily)
Prizes include 1 of 3 Nodical foam mattresses (winner chooses style and size)
Winners will be selected at random.
Contest dates - 5/11/2015 through 6/8/2015
Official contest rules - https://nodicalbed.com/content/nodicalcontestrules.pdf