There are some that say you don't need a radar detector unless you plan to speed but for the rest of us the reality is that there are times when you will exceed the posted speed limit. Whether that is by traveling above the legal limit to maintain the flow of traffic or for some other reason, all it takes is a bit of bad luck to get caught. Beyond that, frankly, I enjoy the geek factor of having a radar detector in my car and having the Defender software on my phone to alert me way in advance of any upcoming speed traps. Escort, a company who's detectors I've been using for the past few years has now introduced the ESCORT MAX 3 radar detector and we had a chance to check it out.
The folks at ESCORT provided me with a unit to check out for this blog review.
The ESCORT MAX 3 is brand new from ESCORT and sits below the MAX 360c and Redline 360 but still offers all the features that most people need, especially if you are new to the world of using a radar detector.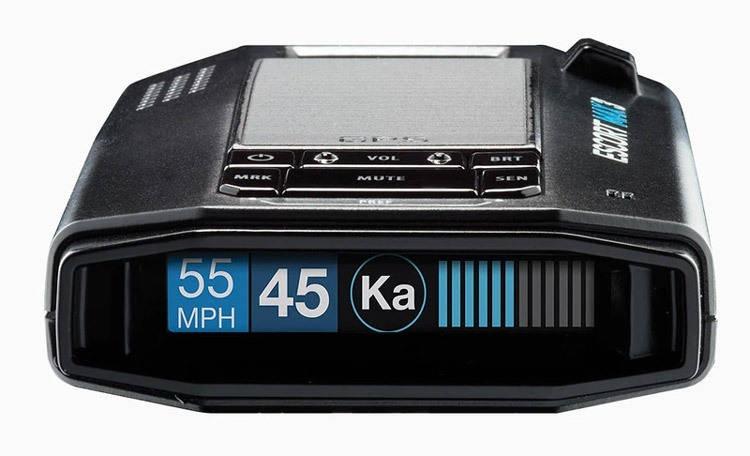 Key Features of the ESCORT MAX 3
Updatable IVT Filter That Can Learn - most new vehicles as well as many buildings today are broadcasting various radar signals that are used for things such as radar cruise control, semi-autonomous driving, automatic garage door openers and security gates. The ESCORT MAX 3 has an updatable filter that can help reduce false positives where cheaper and less sophisticated radar detectors from other manufactures might alert you simply by passing by a supermarket with automatic doors or passing a car on the highway that as adaptive cruise control enabled. Additionally, over time, the MAX 3 radar detector will actually learn and store false alerts to make the system smarter at elevating accurate data. This means that you will be less distracted by the constant buzzing and blinking as some other detectors are prone to do.
Escort Live App and Defender Database - With the Escort Live app, you can send and receive updates in real-time with other drivers so even if the guy a quarter mile ahead of you gets hit by a speed trap, you have time to avoid it by slowing down. Similarly, the Defender Database stores red light camera locations, speed camera spots, and areas that are common speed trap hiding spots. While you might know these places around your home, this will help on a road trip to a new area. To make this work, the ESCORT MAX 3 connects to your phone via Bluetooth to share information with the app. When paired with the Defender Database, which features input from thousands of other drivers, you'll be able to know ahead of time if there are speed cameras or red light cameras at an upcoming intersection. The key differentiation here is that while apps like WAZE allow people to manually add obstacles and caution annotations, it depends on user input to make that effort.
Voice Alerts - While radar detectors typically just beep and buzz, ESCORT MAX 3 has clear voice alerts so you can stay focused on the road instead of looking over to see why it's making noise.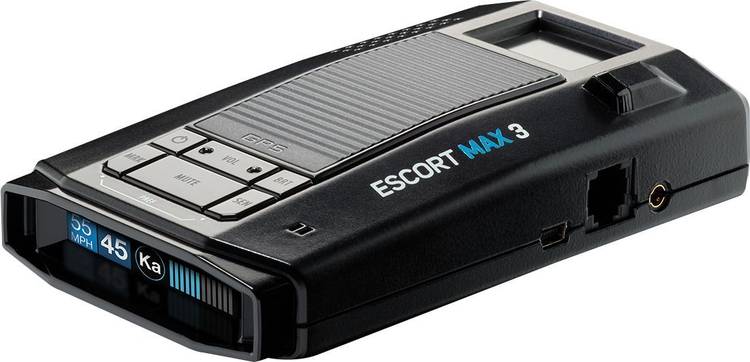 Clear and Easy to Read Display - Not only will the ESCORT MAX 3 show you what speed you are traveling at but also what the speed should be based on its database and that, along with any signals being detected are displayed on a bright and easy to read OLED display.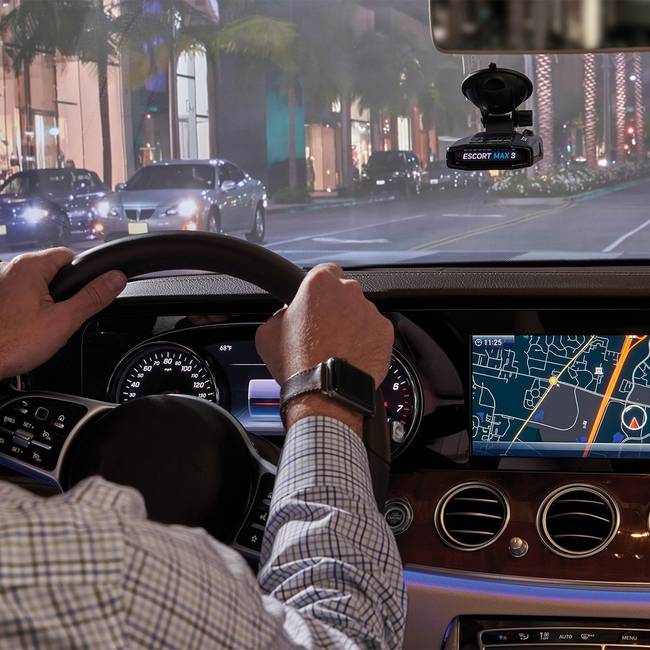 How To Mount Your ESCORT MAX 3
The ESCORT MAX 3 is easy to mount using the included suction cup windshield mount. While some people prefer to mount the radar detector on their windshield just above the dashboard, this is actually not the best position - even though it might be more discrete.
Instead, for maximum efficiency, you should mount it as high up in your windshield as possible. This will give it the best visibility possible, especially when you consider it's line-of-site view when coming over the crest of a hill.
For more information about the ESCORT MAX 3, please visit their website.