One of the first reviews I ever did for this site was a product from Octa when they were just starting out. It was a quirky tablet suction cup mount for tablets with a whale's tail shaped kick stand. Since then, the company has grown and expanded but they've maintained their sense of humor and design acumen for creating ingenious solutions that are as fun as they are useful.
At CES last month, I was walking down an aisle and recognized Octa's logo so I decided to stop by and say hi. Not really expecting much, all I wanted to do was say thank you for believing in me enough to send a product sample year ago. What I discovered was their "next big thing" - Spider Monkey!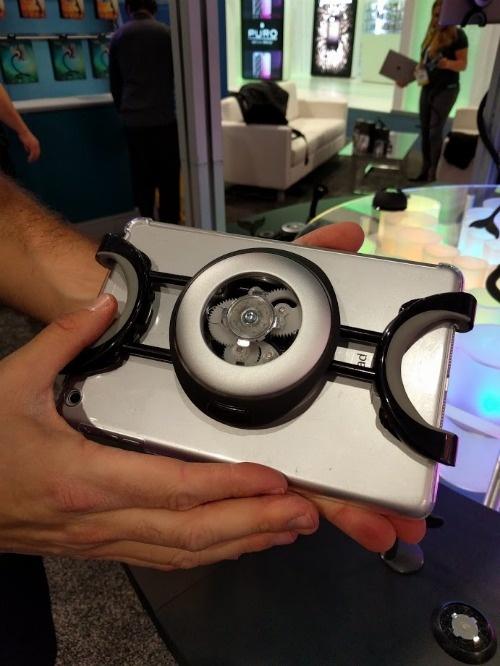 Spidermonkey attaches to the back of a tablet or phablet with two clamps. The clamps are released with one push of a button and then you tighten them by pulling them closed.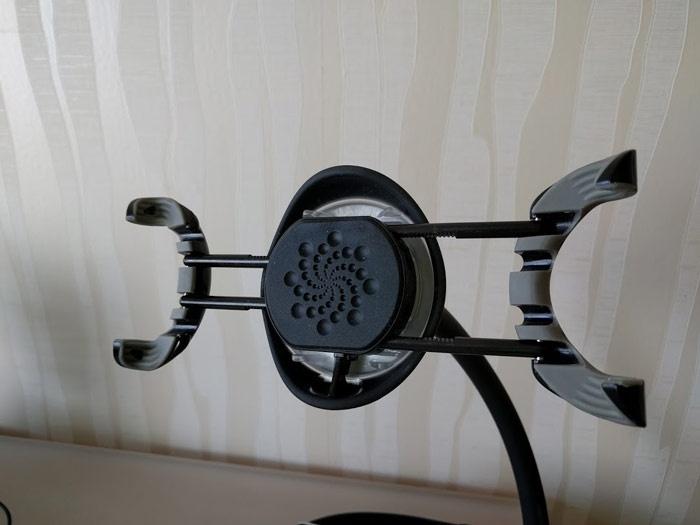 On the back you attach a flexible tube that I am told is a metal coil encased in tough rubber so that it is both flexible an firm.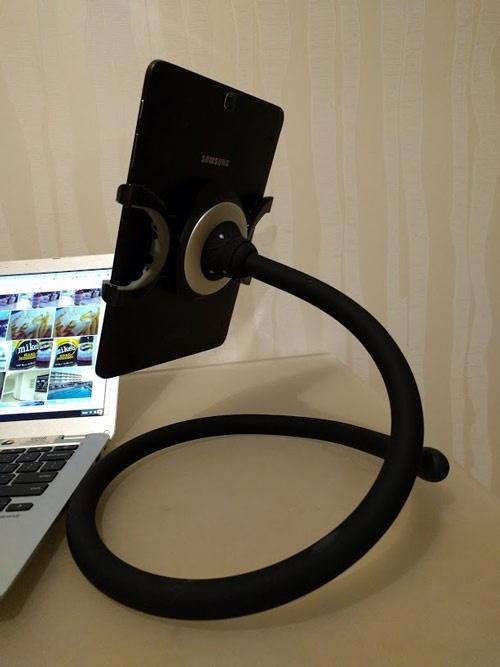 I love the fact that it is easy to fold into position - almost like a flexible sculpture.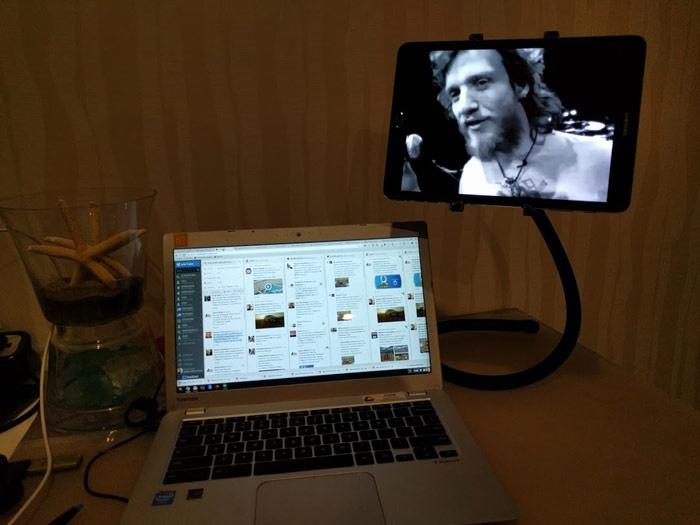 The mount itself can be easily rotated to allow it to function in portrait or landscape mode.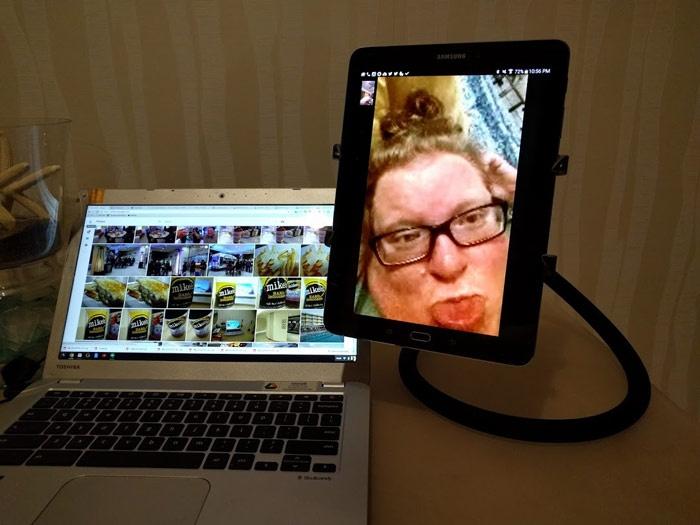 This allows me to use my tablet as a second monitor for playing music, video chats, or watching movies without tying up my laptop screen.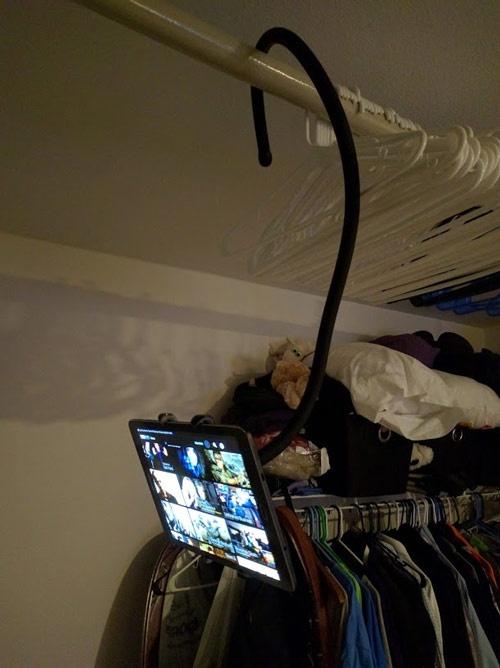 Of course - it is a Spidermonkey so it works great just hanging around from pipes or branches and that's what's awesome about this product. It's well made, fun, and practical.
At $79.99, Spider Monkey isn't cheap but it's well engineered and worth the extra money. I'd rather have something as adaptable as this, rather than save a few bucks and find out that it wouldn't work where and when I needed it.